As we reported at the top of the newscast, we have lost a true legend as Wilfred Peters died of a heart attack at the KHMH this afternoon.
Estimating his significance is no mean feat. Yes, he was an icon, but he was that before the age of celebrity. We mean that Mr. Peters is the genuine article; he was famous before fame was fashion; he was known and loved before TV or music videos. And he was that because he carried a kind of musical life force that for many is the essence of Belizean-ness. His music spoke to us in a way that no other could. It came from a long gone era of mahogany camps and men far from home, stewed in the blood of the Belize river, peppered by the grit of the mahogany trails. Brukdown is essentially folk music but because of how Mr. Peters did it, it also had mass appeal.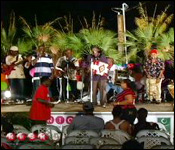 And how he did it was that he played relentlessly. Nowadays you'd call it touring, but there wasn't a fair or a dance that Wilfred Peters would shun or turn down; his life was on the road whether that meant playing in Corozal, Mexico or Chicago.
Yes, he took the sound of brukdown to the corners of the world and played "Solomongiah" Run Peters Run and all those classics to audiences taken in by this man with the accordion. Jules Vasquez takes a brief look at his musical magic:..
This is one of his last performances done in his home village of Gracie Rock on April 30, 2010. He liked to call it The Republic of Gracie Rock where Peters played it up for his home crowd.
But throughout the years, Peters always entertained crowds with his unique style whose charm was in its rough, rustic nature: it is Belizean roots Music. Tony Wright was a disciple and a relative.
Tony Wright, Musician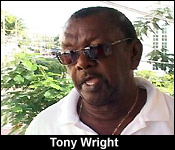 "I was in a meeting a while ago at the BTB and one of my colleagues called me and mentioned that Mr. Peters just passed away. It came as a shock to me but at the same time I know Mr. Peters was pretty sick. At the same time the feeling that we have, in fact when everybody heard it in the meeting every went silent for about 5 minutes because Mr. Peters was one of the greatest person that Belize produce. He came from Gracie Rock, he use to call it the Republic of Gracie Rock of course. I remember going to Orange Walk with him a couple of years ago doing a show at Orange Walk Fest so when we were going on the road I tell Mr. Peters that my uncle was the second Black man to carry a truck from Belize to Corozal so Mr. Peters ask what was my uncle's name, I told him Papa Dario so he says that he and I are family. And from then me and Mr. Peters got even closer. I have a lot of love and respect for Mr. Peters what he did for Belize, I remember Mr. Peters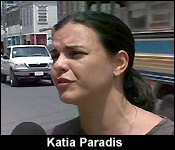 doing his music releasing it on what we use to call records and "Elebem Bucotora" back in the juke box days, when you pass New Road or any where juke box is, I mean that was all that you hear and you feel proud for being a musician and a Belizean and knowing Mr. Peters and the kind of work that he did."
In 2007, he told film-maker Katia Paradis about his process.
Mr. Peters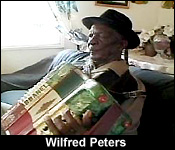 "I was born with organ in my house because father, mother, brother and sister could play it. My dad didn't teach us to play anything, we learn ourselves. Until now I hear plenty of Caribbean music, they play good, better than me but in their style. I can't play their style and they can't play my style either."
And that's the thing, his style was unmatched and if you are a Belizean where ever you hear you know that Pete always sounds like home...
Tony Wright will feature music from Mr. Peters on his KREM Radio show tomorrow morning.
No funeral date has been set as Peters had many relatives living abroad.
Stay tuned for more as we'll end tonight with a few clips from Peters through the years....