Two Teakettle Residents Charged
Thu, March 16, 2017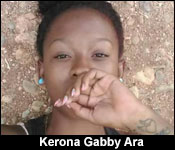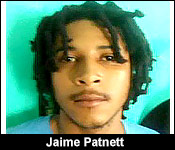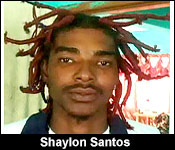 Yesterday we told you that police had detained three people, two men and a woman, for questioning about the murder of 18 year old Kerona Ara. Well, the female was released, and both men have been charged. They are Teakettle residents, 22 year old Jaime Patnett and 20 year old Shaylon Santos and this evening, they were officially charged with Ara's murder.
Shaylon Santos is the older brother of Shemar Santos, who was charged with the murder of Ernesto Wiltshire earlier this month. He is also the man who Ara's mother, Sherlene Mai, told us she suspected of killing her daughter.
Both Santos and Patnett have been further remanded, and will appear in court tomorrow.
Police believe that the 18 year old was killed because of jealousy. The cops suspect she was killed at her home, and then taken in a vehicle to the Belmopan dump where her body was burnt.