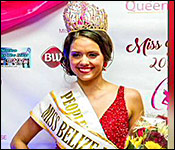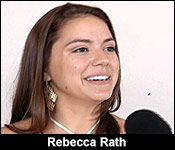 Ms. Belize Rebecca Rath continues to be celebrated since her return to Belize, and, she's been dutifully playing her role, but her father has radically departed from the "happily ever after" script. Well-known photographer Tony Rath has published a five part series on the internet about his daughter's difficult experiences throughout the pageant experience, and specifically, with the Miss Belize Universe Pageant Organizer, Opal Enriquez. The picture he paints in the series of articles, called, "The Rocky Road to Miss Universe" seems more like Ultimate Fighting in the Octagon, than vying for the Miss Universe crown in the Philippines.
Rath characterizes Enriquez as, quote "appalling, narcissistic and bizarre", and accuses her of being bullying and manipulative. Now, these are characterizations, which can go one way or the other, but Rath also accuses Enriquez of jeopardizing the entire enterprise by failing to live up to specific monetary commitments related to the pageant, and of actively bad mouthing Rebecca Rath in the Philippines. His article suggests that the bad mouthing within the Miss Universe pageant community was the death blow for Rebecca's chances to make it into the final 13. It's a strong claim, but Rath offers no solid proof, other than that Rebecca and her family heard it, second hand, from a contestant and another country director.
We tried to reach Opal Enriquez for comment via email and Facebook, but we could not get a response. It's left to be seen if Tony Rath's very bold, public criticism will result in any consequences from the pageant organizer for Rebecca Rath.