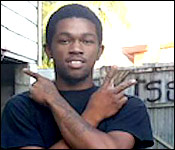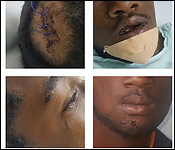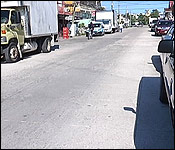 Over a week ago, a 19 year old was viciously beaten by 11 men on St. Thomas Street and he needs your help to recover from the attack. On April 9th around midday Chris Welch was riding his bicycle on St. Thomas Street, heading home, when a gang of 11 men rode up from behind and surrounded him. There was a confrontation between Welch and one of the men and that led to the brutal beat down on the street. Today Welch's older sister gave us more details as to what happened and told us why her brother needs your help.
Julia Welch, sister
"He goes every Sunday at St. Thomas Street to swim. So he went to YWCA, but it was closed. He went to "hanger" and when coming back down riding cruising. This happened around 12pm -1pm when he was riding down St. Thomas Street he heard sounds of bicycle near him. He continued riding when he one of them bump into him. He stop and then all of them just crowd him. He came off his bike and then one of the boys charged at him. He said he knocked out the person and when he was trying to run it was then he felt something in his head and he fell unconsciously. They attacked and after a while he jump up back. Some of his teeth fell out and he has a wound in his head. The right part of his jaw is broken."
"The doctors haven't operated on his jaw as yet. We are doing fundraising so that he could get his operation to wire his jaw."
Courtney Weatherburne, 7News
"You said at this point you want financial assistance from the public. You and your family would appreciate it. What I am understanding is that you also want justice - you want those who attacked your brother to be dealt with."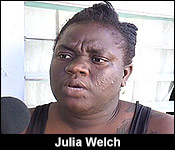 Julia Welch, sister
"Yes, because it could have gotten worse than that and on that day no police patrol was in the area, nobody wasn't out. It's just evil and looking for someone to chance and I could have understand if my brother was out there robbing or killing people."
Welch's jaw surgery will cost about $2,400. If you would like to assist you can call 624-6317. The Holy Redeemer Credit Union account number is 74637. At this point Welch can't eat anything solid at this time. He can only drink liquids. Welch's sister says the men didn't steal anything from him, they just ran off after they beat him up. She is convinced that his brother wasn't involved in any trouble.