Honduran Outlaw Shot at San Ignacio Cops
Mon, November 13, 2017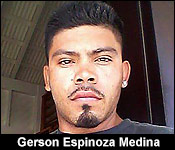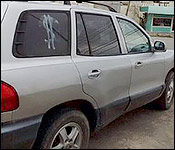 Turning now to the west, police say they had to return fire on Friday night when a driver turned lawless.
The police were conducting a checkpoint on Loma Luz Boulevard when they stopped a man in a Hyundai Santa Fe. From there, a routine searched turned dangerous very quickly - so much so, it's a minor miracle that no one was seriously hurt. Police told us more today:...
ACP Joseph Myvette - OC, NCIB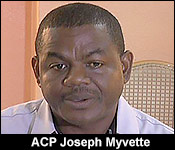 "On Friday last San Ignacio police was on patrol on Loma Luz Boulevard, when they stopped a vehicle in order to conduct searches and in the process the driver alighted the vehicle where he was informed that searches will be conducted on the vehicle. As a consequence he put his hand in his pocket and attempted to pay the police. The police informed him of the offence committed and told him that he will be placed under arrest. As a result he took out a hand gun from his pocket and a struggle ensued between himself and one of the officers. In the struggle one shot was discharged and the driver managed to free himself making good his escape. And in the process he fired two other shots towards the police officers. As a consequence the police returned fire, however searches were made in the immediate area and he has not been found since. The vehicle is impounded at the San Ignacio Police Station and searches done on the vehicle have revealed nothing further incriminating. So, one person si being sought in regards to this investigation."
The vehicle is a rental and it remains in police custody, while the driver, believed to be Honduran - Gerson Espinoza Medina remains at large.
Police believe that he may have received an injury from a ricochetting bullet during the exchange of fire.