No Traffic Lights Cause Traffic Accident
Mon, November 13, 2017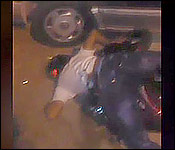 There was an accident at the corner of Vernon Street and Central American Boulevard in Belize City on Saturday night. It wasn't a very serious accident, but it again underscores all that can go wrong at this intersection where everyone seems to think they have the right of way. On Saturday night that left a motorcycle driver plastered on the pavement - his ordeal captured on someone's cell phone camera - and posted on facebook. Police told us more about it:...
Insp. Wilfredo Ferrufino, CIB - Belize City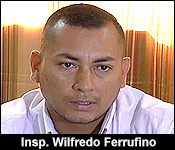 "From the report received is that police responded to an RTA on Vernon Street. This was sometime around 10pm on the 11th November and upon arrival they saw a van and under the van was motorcycle and beside the motorcycle was the driver of that motorcycle. The van and motorcycle had damages, but from all indications on the report is that the traffic personnel are still looking at it and the driver of the van has been served with an NIP and from this report they are looking to see if the motorcycle is to be served with an NIP and then they will make the decision in regards to who will be charged for what."
That intersection formerly had a traffic light, but it fell into disuse and the current mayor says he doesn't believe that stop lights are suited for Belize City's traffic flow.