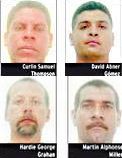 The news is not good tonight for three Belizean security guards and their boss from Las Vegas Casino. The Mexican Judge has decided that they must stand trial for possession of illegal weapons and attempted murder. That is the worst case scenario. That means that – barring the success of an appeal – they will remain in Mexican jail awaiting trail on those federal offences. If convicted they could face up to 30 years in Jail.
There is a glimmer of hope. We are told by Belize's Ministry of Foreign Affairs that they have the weekend to make an appeal. Minister Counselor in the Belizean Embassy in Mexico Mike Bejos is in Chetumal looking after their interests. And what about the argument that the attempted murder happened in Belize and not Mexico? Well the Mexicans are taking the very broad interpretation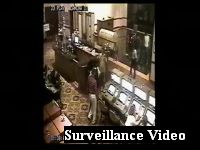 that it is a federal offence to try and kill a Mexican anywhere in the world.
As we said, very bad news for the Chetumal 4 and we await the result of the weekend appeal. But the story on this end has changed significantly because 7NEWS has obtained security video which shows that the Mexican Edwin Navarro Meneses is the one who started it all. This video shows that he attempted to grab the tip bag from a casino waiter – which is when security was called. The security responded and they were escorted out of the Casino. Security video shows that they returned in a brown car and shot at the security guards first, on the Las Vegas compound. It shows George Hardie Jr.'s vehicle leaving the compound four minutes later.