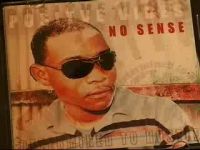 He has brought us "Live Inna Devil Out Yah," "no sense," and of course "I got my cable now" but on his new CD - Positive Vibes is out to prove he can rhyme more than just jingles. The rapper has gone cultural - from rap and reggae to paranda and punta rock. The first song is uba-gari yah and he stopped by to tell us about it and about show us the video.
Positive Vibes, Releasing CD/DVD
"The CD fully fully packed with 15 solid tracks on the CD. That is 15 solid tracks. We have dancehall, soca, reggae, and paranda, punta same way. The brand new release is on Channel 7 only. Uba-Gari Yah, that is the new video and I know all of unu will like this video Uba-Gari Yah. I know punta is one of our natural music, cultural music, so I went back to the roots same way and just did it.
It is a perfect Christmas maybe for your pickney, maybe for your granny, and for your mom. We will be out here so on the Albert's; the DVD and the CD. Make you cop it because everything is fully fully positive like what my name says: Positive Vibes."
And as Positive Vibes said, the CD and DVD will be available from him in downtown Belize City.