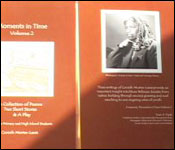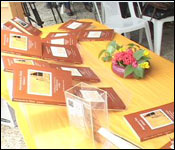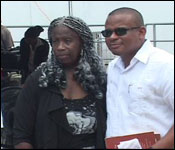 You may know Doctor Corinth Morter-Lewis as an educator, but she's really a writer and a poet – and today she launched two major works. They compile stories, poems and plays from 55 years of writing, a staggering total of 76 poems, two short stories and one play. The collection divided into two volumes is called "Moments In Time" and it was launched today to well-deserved bouquets of praise from life long fans. They spoke at the event, which was held at the Leo Bradley Library.
Adele Ramos - Reviewer - Moments In Time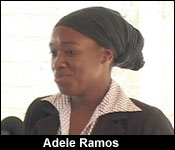 "Moments in Time reflect our unique Belizean experience. There have been books published, tons of books but to be quite honest I have never seen a production where you can turn the pages and you keep seeing yourself and your experience and who we were, where we were, things we used to say, enjoy, things we still enjoy."







Jose Sanchez - Reviewer - Moments In Time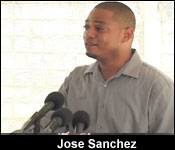 "There's a poem about the intricacies of 'Pepitos' and another called 'Ecstasy' and surely the mango that she wrote about was not meant for the ears of children. The poem, short stories and the play are all living testimonials of a gradual shift same as the tectonic plate shift sometimes slowly beneath the ocean, sometimes violently - but it's a craft that shifts along the history of Belize. Feel free to paddle in your leisure on the river of Moments in Time Volume 1."





Marie Munoz - Restore Belize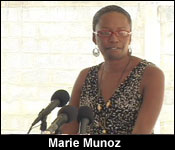 "Her intention was that she wanted to give all the proceeds from one of the volumes of Moments in Time to a programme from Restore Belize. We were very touched, we felt that the book was especially written even though it's for all of us, it's a special gift to our youths. So we decided looking at our programmes that in honor of the person that you are and the life that you have lived that we will to take the funds and establish it as a part of the 'Adopt a Student Programme.'





Hon. Patrick Faber- Minister of Education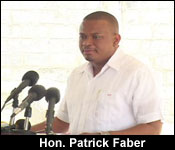 "Dr. Lewis is by far the most humble individual that I know. She's educated, talented, she has done so much for our nation and you would never know because she goes around doing what she does so unassumingly."

Adele Ramos
"Within this gift there's a special piece of an indomitable woman for us to hold on to. She won't be here forever and sometimes we wait until people are gone for us to show our appreciation. Now is the time. This is the moment in time, this is her moment in time and they'll never be another moment like this."
Hon. Patrick Faber
"And I do share with those who've said we should not wait until she's gone to say what an excellent lady she is and how great her contributions has been to Belize's education system."
Sir Colville Young - Governor General (Lewis' Former Teacher)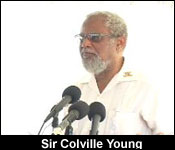 "She turned out to be one of the most brilliant of my students. She was a true renaissance woman with her feet planted firmly in the Sciences."








Dr. Corinth Morter Lewis - Author, Moments In Time, Vols. 1 & 2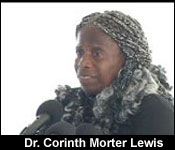 "And I really want you to read this book because it's about you, I said that on the show last night. I wrote it and it reflects something about me but what I write I feel is truth so when you read any piece I ask that you look for that in what you read. I am who I am because of the support I got, of course from my family, but it's my journey with you, my country and with my people that has brought me to this place."
Each book is well over two hundred pages.
One of the volumes is for school children, the other for adults.