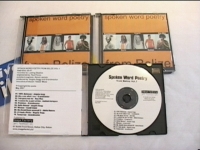 The experts say poetry was made to be read more than spoken but today a new disc was released which hopes to challenge that notion. To coincide with poetry month, the Image Factory Art Foundation has released a compilation of spoken word poems from Belize's most well known poets. The projected is spearheaded by Angela Gegg and the Grandmaster who host the G2 Poetry Show on Positive Vibes Radio. Today they told us why the spoken word is where it's at right now.
Khalilah Enriquez, Poet
"There are two different types of poetry. There is poetry that is intended to be read and there is poetry that is intended to be heard. When I write I both types of poetry. Some poems you don't get the full essence of it by reading it on paper. When you perform it, you realize that certain words are meant to be emphasized, there are certain breaks that should be taken at certain places. You get a better sense and feel of the poem."
Angela Gegg, Poet
"You can read it on paper and perceive it in one way and maybe get one way from it, you don't really understand or feel the emotions that the poet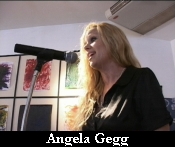 is to trying to express and like what they're feeling. You read it and you may perceive it as something completely different as it is. When we put it on CD, we incorporate music, we have different tempos in our voice, different tones - the emotions and the passions of the poetry really comes out."
Grandmaster, Poet
"Really is a big problem for a lot of our Belizean people, no disrespect, but it is more effective when they listening to it, listening to it and feel it and digest it and so and its 2007, stepping into the other millennium and high tech and all that so you got to present what is presentable at the moment. We have some poets, they have their style, but it is their way. It starts from heart Jules."
Khalilah Enriquez,
"Poetry reflects culture, reflects what people feel at the time, it reflects sentiments about politics, it reflects sentiments about violence, it reflects sentiments about love, and it is a way of capturing a moment in time. It is a way of capturing the expressing of a people. A hundred years from now, you look at history books, you might look at newspaper clippings, but if you really want to get the feeling of how people felt at a moment in time, you can look back at the poetry."
The disc called spoken word poetry from Belize Vol.1 features ten tracks from those poets as well as Adele Ramos and newcomer Gentle Giant.