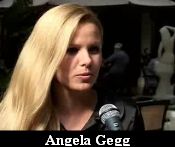 On Thursday the Smoky Mermaid will host its annual benefit dinner for the Red Cross. The restaurant is hoping to raise $6,000 which it is expected that the Red Cross will use to help make Christmas merry for those children in the north who are still living with the after effects of Hurricane Dean. Angela Gegg is Smoky Mermaid's manager and she told us how you can help.
Angela Gegg, Smoky Mermaid
"We do it every year. We've been working with the Red Cross annually so we feel its something we could do to help out the community.
We are supplying the menu and the food and the menu of choice for the evening is going to be awesome. It's a Cajun Creole style menu. Our guest chef for the event is Mr. Francis Gegg who was actually trained by Mr. Paul Perdum in Louisiana who is a fantabolous Cajun chef, a lot of people know about his cooking. We're doing a French onion soup as a starter, spicy fish cakes, we're doing a blacken fish with dirty Cajun rice which I know has Italian sausage and a bacon in it and we're also doing veg, glazed plantains, all sorts of stuff.
The Red Cross I know is doing a silent auction in the night to try to raise more funds as well.
Its $75 a ticket and we're having two dinner seatings - one will be at 7 and one will be at nine and it's a ticket - its more a contribution. Support this worthy cause guys at home because we need as much as we can get. Christmas is coming up so I'm sure a lot of those people that suffered or that had detriments could use that help -especially this time of year. So instead of doing something "
Tickets are $75 and you can buy them at either the Red Cross or at Smoky Mermaid on Cork Street.