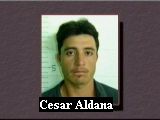 22 year old Cesar Junior Aldana, he's the man who used to work for Jose Shoman and was supposedly at the center of a foiled plot to kill his former boss's family. He was not charged along with 5 others yesterday but all six were taken to court today and charged for conspiracy to commit robbery. Bail was denied and they were remanded until January 27 of 2009.
Yesterday, five of those men, namely, Aldo Miguel Urbina, Miguel Mayorga, and three 17-year-old Guatemala students, Eswin Rosalez, Jose Ismael Cordova and Carlos Juarez were charged with two counts each of keeping and unlicensed firearm and two counts each of keeping ammunition.
The men have been represented in court by 2 Guatemala officials from the Guatemalan consulate in Belize.