Palace Coup Claims Esquivel-Frampton As Director of Tourism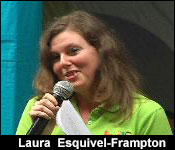 Director of Tourism Laura Esquivel-Frampton is resigning from the BTB. She packed up her possessions at the office today - and is not expected back. It's a dramatic development in this major industry - and as we understand it, hers is not a happy departure. Through she is resigning, best information tells us that she was pushed out of the job in what can only be called a "palace coup" orchestrated by her executive management team which lodged a dramatic vote of no confidence in a letter to the minister last week.
The letter points to what they say is a lack of leadership, and poor fiscal management that led them to put forward a no confidence vote. The letter tells Minister Manuel Herredia, that, quote, ""we firmly believe that the organization and industry deserves a leader who leads." It warns him that quote, "if decisive action is not taken at this time, it will lead to an even worse position," end quote.
It seems things came to a head as a part of the BTB's ongoing budget exercise in which Esquivel-Frampton had proposed budget cuts which the management team says will, quote, "surely work to contract an industry that employs one in four Belizeans directly," end quote.
The letter is signed by 7 managers who form the executive management team. After this unprecedented letter one week ago, we understand, Esquivel-Frampton was informed that she'd have to leave.
It's big news because, first, tourism is the country's leading foreign exchange earner and Esquivel Frampton becomes the third director to demit office in just 6 years. She assumed office 22 months ago in May 2012, replacing her predecessor Seleni Matus who resigned after 19 months.
Matus resigned because of the push and pull with then CEO Lindsey Garbutt, and from what we have been able to gather from sources, much the same happened here between Esquivel Frampton and the current CEO Tracy Taegar-Panton. Multiple sources tell us the two had major and ongoing differences - which did carry over to senior management.
And to make matters worse, this year there's a deficit - and it's into the millions of dollars - which- we are told - is being put at the door of Esquivel Frampton.
And whoever's to blame for going so deep into the red, the fact is that the picture painted in the public sector leadership of tourism industry, is that while numbers continue to improve, since 2008, the Board has gone through three chairmen and is looking for a fourth, the third director just resigned like the two that preceded her, and the Ministry is on its third CEO. All this in an industry - that, because of its central role in the economy and national life - should be the model of institutional stability.
But, all that aside, the news really is that Laura Esquivel, the eldest daughter of Sir Manuel Esquivel, UDP party leader for 18 years, and two-term Prime Minister has basically been pushed out of office under a UDP administration, and no one can save her. In their letter, the managers counsel Minister Heredia, quote, "we are fully conscious of the political ramifications...and we are fully prepared to stand shoulder to shoulder...to ensure a process that will have the least impact in your position.."
We are told that Esquivel is currently negotiating her departure package but that nothing has been finalized at this stage.

Penner Investigation Comes To 7News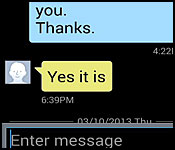 Police investigators worked through the weekend to gather more statements in the investigation into criminal wrongdoing by Elvin Penner. They were acting under orders from the Director of Public Prosecutions who received the file on Friday evening and found that the investigation was incomplete and that statements had not been recorded from certain key persons. So that's the job that investigators led by Inspector Santiago Ciau undertook this weekend. One of those key persons was 7News Director Jules Vasquez. On Saturday, Ciau came to Channel 7's studios to record a statement on the email that Penner sent to this newsroom on September 27th, 2013. In that he said his friend Won Hong Kim came to him to get a signature for a passport. Penner's accusers say that this amounts to a confession of wrongdoing since Penner could not have met with Kim in September, because at that time Kim was in a Taiwanese jail. So, the email is pivotal and so is this text message which Vasquez exchanged with Penner - in which the area representative acknowledged that the mail was from him.
Police continue the questioning of officials and persons related to Penner - including his driver who picked up the Citizen Kim passport, and Penner's close political associate Alfonso Ponchis Cruz who signed the application along with Penner. They have also interviewed the Minister of Immigration Godwin Hulse, Director of Immigration Maria Marin and Immigration Officers who handled the missing Kim file, Ady Pacheco and Gordon Wade.
Still, they haven't gotten around to questioning Penner - but we are told that is likely to happen sometime down the road. As to the statute bar deadlines? Well, DPP Cheryl Lynn Vidal says that in relation to any possible offence under the Belizean Nationality Act, the period of limitation ended today, March 11th. and for that there was no charge.
But she is giving consideration to the charge of "making a statement which is to his knowledge untrue for the purpose of procuring a passport whether for himself or any other person". The DPP says that this is an indictable offence and IS NOT subject to any period of limitation.

Immigration Officers Who Issued Kim Passport Re-instated
And while Penner may be getting on the hook - the three Immigration officers who alleeg3dly issued Citizen Kim's passport look like they are getting off it. Immigration Officers Sharon Neal-Flowers, Omar Phillips, Erwin Robinson, who were accused of having a hand in the Citizen Kim passport scandal have been cleared of all wrong-doings by the Public Service Commission, and they've been reinstated to resume duties as public officers.
Viewers may remember that all 3 officers faced a tribunal hearing before the Commission a month ago, when they defended themselves against allegation with their attorneys Oswald Twist and Andrea McSweaney McKoy. In that hearing, which was concluded in one day, the Commission heard evidence from the Acting Director of Immigration, Maria Marin.
Well, after reviewing the materials placed before them - which we are told was rather thin, the Commission has ruled that these officers did not act in a manner that would justify their termination from the public service.
7News understands from several well-placed and independent sources that all 3 officers have been given letters to note their reinstatement to their posts, and that only Sharon Neal-Flowers didn't report to work today due to her mother's death. We also understand that Phillips and Robinson have been transferred from the Immigration Office in Belmopan, but we've not be able to confirm where they're now being placed

Free, After Four Years On Remand
35 year-old Ian Arnold was gunned down on Berkeley Street in 2010, and today the man accused of killing him 22 year-old Kirk Smith was allowed to go home a free man after he was acquitted of murder.
Crown Counsels Kayshia Grant and Shanice Lovell prosecuted the case, and after Justice Lucas allowed for submissions, Smith's attorney, Bryan Neal argued on behalf of his client that he had no case to answer.
After careful consideration, Justice Lucas agreed with him and directed the jury to return a not-guilty verdict - leaving Smith to go free after three and half years on remand. A short while after the case was completed 7News spoke with Neal outside of the court room, and he explained the details of his no-case submission:
Bryan Neal, attorney
"This morning the judge had invited submissions from both defense counsel and the persecution as to whether this case ought to go to the jury. I had maintain from the beginning and I had made submissions when the purported to identify him from the dock that there were not sufficient evidence that he could be so identified and finally the judge seems that he has come around to that position and in fact instructed the jury to withdraw the case and enter a not guilty verdict."
"He was charge for the murder of Ian Arnold which occurred on August 15th 2010, it was alleged that he was the gunman who chased into Berkeley Street, shot him and ran into the George Street area. The evidence came from one witness and there was no support for it, there was no corroborating witness and there was no DNA evidence, no forensic evidence and the evidence of the ID witness was weak and because it was unsupported it was not made to go to the jury. What I would add is that the judge always has that power to prevent a miscarriage of justice and this case was one of those cases. If that had gone to the jury, all the jury could have brought back, if they brought back a guilty verdict would have been a miscarriage of justice and that was prevented and we are happy for that."
Daniel Ortiz
"Now, tell us for how long your client has been on remand awaiting trial?"
Bryan Neal, attorney
"From 4 days after; from the 19th August 2010, so basically 3 and a half years basically he has been locked-up. I saw him disappear from the precincts of the court and jump in a car and went away. I am happy for him that he is free."
Neal told us that based on what has been placed before the court, he does not believe that the Office of the Director of the Public Prosecution will attempt to appeal the outcome.

Man Beaten To Death In City
There's been a modest upswing in crime in Belize City in 2014, and today - after a relatively quiet long weekend - another murder was reported. In this case, a body was found up the Western Highway near the Belfoam factory near mile two and a half on the Western Highway. Monica Bodden was on the scene and found out that police believe 47 year old Arthur Conner was beaten to death. Here's her story:..
Monica Bodden reporting
This morning police were called to a murder scene at mile one and a half on the Western Highway. The body of a man was found inside an abandon vehicle in the Belize Foam Factory compound. He was later identified as 47 year old Arthur Conner who police believe was beaten to death. 7news was on the scene and here's our story.
The body of 47 year old Arthur Conner was discovered by police inside this abandoned van- at around 8:15 this morning.
Police say they received a call of an electrocution at mile 1 and half on the Western Highway- but when they arrived on the scene, they saw Conner covered in blood with injuries to his upper body - which suggested he was viciously beaten to death.
Cpl Jorge Lemus, Precinct Two

"Acting upon information received from the control room at Raccoon Street on Tuesday 11th March, 2014 at about 8:20 pm of an electrocuted body at 1.5 Miles George Price Highway besides the foam factory. CIB personnel's from Precinct 2 visited the area and upon their arrival they observed a white in color abandoned van that was being used as a living quarters. Checks made inside the van revealed a motionless body of a dark complexion male person laying face up in a pool of blood with several body injuries."
"Initial investigation reveals that the deceased Mr. Arthur Conner who is 47 years old - a Belizean laborer of a ring road address Belize City. He was last seen alive sometime around 9:30 pm on Monday 10th March 2014 where he was involved in an altercation inside the said abandoned van with another dark male person who purportedly inflicted the said injuries to him. The body is now awaiting a post mortem at the KHMH morgue."
In an off camera interview with 7news his daughter told us, he left home at around 9 last night to go visit his brother who lives in the Faber's Road area. He never returned and the family received the tragic news of his death around 8 this morning.
Voice of Daughter
"I saw him around 9pm last night when he came home. He relaxed a little bit and then he borrowed my sister bike and he told us he was going to get some clothes from his brother on Faber's Road. That was the last time I saw him."
Monica Bodden
"From what you understand happen last night - on his way to his brother, do you know if he stops somewhere to socialize?"
Voice of Daughter
"I think that he stop to socialize with the young man because he knew him from he was little. If he call him he will stop at him and right there something went wrong because one man is dead and the other is burst up and what happened to the other one?"
Monica Bodden
"From what you understand how many of them were socializing?"
Voice of Daughter
"Three of them; the victim, the witness and the murderer who got away - three of them were together."
Monica Bodden
"You mentioned earlier that the witness had injuries."
Voice of Daughter
"Yes, his fists were bruise up like when you are beating somebody and his hand and knuckle are dug up."
Monica Bodden
"He was left with your stepfather's cell phone?"
Voice of Daughter
"He had my stepfather cell phone and the man that killed him has his (witness) phone. That is how the police caught up to him."
Monica Bodden
"He called police at what time? Do you know?"
Voice of Daughter
"Maybe like after 8 this morning because it was after 8 I went to my neighbor hollering for him and I heard the siren and I told my neighbor about the siren and little after that my stepfather brother came here running and ask where is his brother and I told him that your brother went to look for you from last night. He said that he didn't reach and that a man was found up the road dead. He asks me to go with him to see if it was his brother."
According to police, a stone covered in blood was found inside the abandoned van - that is believed to have been the murder weapon used on Conner.
Monica Bodden
"When you saw him this morning, could you describe his injuries to me?"
Voice of Daughter
"He was burst up because the sheet that he was in was bloody and his white clothes that he had on were also red."
So far two persons of interest have been picked up by police. The family says one of the men was raised as a child by Conner.
Rose Conner - Wife of Deceased

"I went to the station and I took a statement and they told me who they think did it and I am so surprise at him because my husband raise him like his own child - clothe him and feed him. That child my husband took as his own when his family didn't want him because he was an out of order child. My husband took him, feed and clothe him. He was like 10 -11 years old back then. So it surprise to know knowing that it's him. But all I could say to him is why did he do it and I just left it in God's hands because that's all that I can do."
Monica Bodden
"The family strongly believes that maybe this witness was also involved in your stepfather's murder?"
Voice of Daughter
"Yes ma'am, because he was burst up and he ended up with his phone. This morning when my mother call him, he answered and he said wrong number, he told my sister-in-law wrong number also."
On Sunday night Arthur Conner was attacked in the same area and had to receive medical treatment at the KHMH on Monday morning - just hours before his murder.
Rose Conner - Wife of Deceased
"He call me Sunday night and told me, he said they nearly killed me and I said who - he said some little boys and that he knew one of their voice, but he couldn't see them because it was dark. He said that they whap him in his head back."
Monica Bodden
"This was around which neighborhood?"
Rose Conner - Wife of Deceased
"The same neighborhood, he was leaving his brother house to come home which he always do - he always traffic through there."
Monica Bodden
"They hit him, he was walking from his brother house on Sunday night coming home but last night he was riding going to his brother house."
And while police are piecing together this latest homicide, the family of Arthur Conner wants justice for their loved one.
Rose Conner - Wife of Deceased
"We been together for 18 years and the 10th May would have been our 14 anniversary and just Sunday morning we were talking and telling each other that we won't this anything for the anniversary - we were going on a road trip him and I. It's hard because he was never a troublesome person. When I quarrel with my husband, he would pick up and go about his business. He has never hit me or any of my kids. He raises all my children and he never hit any of them. It's hard for me to lose him just like that. If it was due to a sickness, I wouldn't have felt it like this - but God, they took away my husband from me and we are young yet - we are still people who are living a life."
So far police are questioning 2 persons of interest. Conner was an employee of Caribbean Depot and leaves behind 5 children.

Small Girl Loses Life to Drunk Driver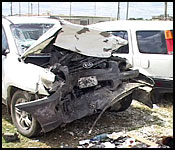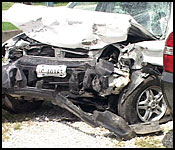 The long weekend was full of activities - and many of them were centered in the Belize River Valley where the Ruta Maya was rolling through. Unfortunately, it probably also created the conditions for an deadly accident that claimed the lives of two persons, one of them a three year old girl.
The accident happened at around 5:15 near the first entrance to the village where 28 year old Lindbergh Tucker was driving a white Honda Civic SUV out of the village - when he collided with a KIA Sportage coming from the opposite direction. The Kia Sportage was driven by 31 year old Karim Silva- who was travelling along with his 3 year old daughter Ashley Silva, his wife and 2 other passengers. Silva and his family were at Bacab when he received a call from his sister who needed roadside assistance. He was on his way with his family when the tragic accident occurred.
Both Tucker and 3 year old Ashley passed away while receiving treatment at the KHMH.
Eyewitnesses reports suggest that that Tucker, the driver of the Honda Civic may have been under the influence and was driving in the wrong lane towards oncoming traffic.
Police say they are looking into what may have caused it:..
ASP Chris Noble, REGIONAL EXECUTIVE OFFICER

"We are looking into what may have cause it because the investigation has so far led us to believe that prior to the accident the driver who is now deceased may have side-swipe or had minor accidents with other vehicles, so we are hoping that those persons would come forward so as to have a better understanding of what actually happened."
"It is sad when people don't listen, people don't heed, but like I said before, you have to be careful, you have to be cautious in times of celebration. That is what we need to do, be cautious of the other person, be cautious of yourself. Know your limit and if you don't then don't do it, you know. My opinion at this point would not be relevant to anything but if you were drinking, if you were smoking, if you were flying, you have to come down to earth at some point."
"The checkpoints were prior. What happened [is that] we had rolling checkpoints in the area because we were anticipating drivers speeding. The La Ruta Maya does come with its own challenge and we had adequate personnel and transportation to work the area but, like everything goes, it's not every time that you have everything covered to an extent that it won't cause an issue."
"What happen we regulated the traffic in a particular manner - that was the entrance area. Our officers were spread out in certain area and we weren't enforcing it after we had established that that is the way the traffic is going to run. We actually had an area where we were stopping vehicles and we were re-directing them out of the village; that worked very good for us, so the bottlenecks and the confrontations would not have happen, but this person turned in an area where the officers were not and came back into traffic where we had regulations but the police officers were up ahead so we could not stop him."
Reporter
"Would you say that this person was speeding?"
ASP Chris Noble
"Speeding, I would not be able to say what speed, but you would have to have some level of speed to have caused the amount of damages you see on any one of the vehicles."
Police are awaiting the results of the autopsy to reveal if Lindbergh Tucker was intoxicated. Travelling inside the vehicle with Tucker was another person whom we were told is currently hospitalized in a coma.

One More Dies In Fatal Accident
And about twelve hours before that accident claimed the lives of the child and the adult, another man died from a traffic accident on the Western highway.
At around 9 a.m. on Sunday, Belmopan Police went to an area between miles 50 and 51 in Camalote Village where they found the body of 22 year-old Jose Martinez. He was lying next to a red motorcycle, and the officers also found a red Isuzu Rodeo which had sustained damage to its front portion.
What police have been able to learn so far is that 53 year-old Anthony Polonio was driving the Rodeo going toward San Ignacio and at that location, he had a head-on collision with Martinez, who was riding the motorcycle. Martinez was flung from motorbike, and he suffered massive head and bodily injuries; he died on the spot.
It is expected that as per procedure, Polonio has been served with a notice of intended prosecution until police are fully able to ascertain the cause of the accident, and who is at fault.

Another Guyanese Judge
Senior Magistrate Shona Griffith, who has been an administrator and a sitting magistrate in the Belmopan Court, is now a Sitting Justice of the Supreme Court.
Griffith, who has been an attorney for 15 years, and a Senior magistrate in Belize for a little over 2 years, was sworn in today before the Chief Justice, Kenneth Benjamin, today to make it official.
It is expected that the new Madam Justice Griffith will serve the judiciary in civil jurisdiction. She continues the trend of Guyan-ization of the judiciary in Belize where she becomes the 5th Guyanese high court judge to be appointed. She joins her sister judge, Justice of Appeal Minnet Hafiz-Bertram, and her brother judges, Dennis Hannomansingh, and Courtney Ashton Abel, and Chief Justice Kenneth Benjamin, who is also the Chair of the Judicial and Legal Services Commission, which reviews candidates for such appointments. Fellow Guyanese Judge, Oswell Legall demitted office as Justice of the Supreme Court a few months ago.
Griffith holds a master's degree in law from the University of London, and she's also a graduate of the Hugh Wooding Law School in Trinidad. It is expected that she will be able to assist the judiciary with the backlog of cases it is experiencing.

7 Years For Stealing A Bike
19 year-old Eutychus Nunez, a resident of Mahogany Street, will spend 7 years in prison for robbing a 17 year-old boy of his bicycle.
The minor told police that on last week Thursday, he was riding bicycle on Princess Margaret Drive when 2 men rode up beside him. One of them begged him for a dollar, and when he refused, one of the men punched him in the face causing the minor tumble of his bike. One of the men stole his bike and his 2 assailants rode off leaving him there.
Police investigated the young man's report, which led to the bike's recover and the detention of Nunez. He was charged with robbery and harm, and he was arraigned today before Senior Magistrate Sharon Frazer.
He pleaded guilty to the charges, and after careful consideration, Senior Magistrate Frazer sentenced him to 6 years in prison for the robbery and 1 year for the harm. Both sentences are to run consecutively, so he will spend 7 years in jail.

PM At CARICOM Summit Talking Reparations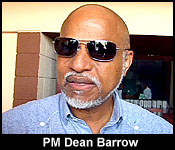 Prime Minister Dean Barrow is in St. Vincent and the Grenadines wrapping up a CARICOM Heads of Government Summit. Prominent issues being discussed by leaders include the legalization of marijuana and reparations for slavery. The leaders form the 14 CARICOM countries say they will back a ten point claim for reparations from European countries.
Barrow left the country on Saturday and is due back on Thursday.

Siarsha On The Mend, Getting Ready To Come Home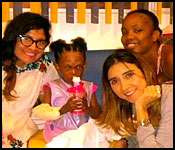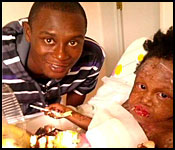 Little Siarsha Alvarez - the three year old with that rare skin disorder - is doing better and is getting ready to come home. That's the word from her father Simeon Alvarez in Merida who told us today that she's fought off pneumonia and will be discharged tomorrow at noon. Tropic air is sponsoring the family a free flight on their new Merida route and so they should be back tomorrow. But Siarsha is under strict orders. The doctors say she can only bathe with purified water and she has to be kept in an air conditioned home. Those with Stevens-Johnson syndrome suffer for as long as ten years with side effects. The family's medical bills so far? About thirty thousand Belize dollars.

Ruta Maya Runs Through The River
The 16th La Ruta Maya River Challenge started on Friday in Cayo and 170 miles later, rolled into Belize City on Monday.
It was a closely contested match amongst all the top teams this year, and on the Final day, 7News was on Belcan Bridge to see the teams which crossed the finish line first.
Here's how that finish went yesterday:
Though the Belize Bank Bulldogs came in second in the final leg of the race, their cumulative time was the best to earn them their 7th win. They've placed second in 3 of the last 10 River challenges.

Kites Magically Aloft On Ninth March
And while Bowen and Bowen kept busy organizing the La Ruta Maya, they also put in a lot of time to prepare for their 4th Annual Kite Contest.
The skies above Marine Parade in Belize City was filled kits of all kinds, and 7News stopped by to see the collection being flown.
We spoke to a few of the contest winners about their kites, and what it takes to make the biggest, most unique, and, most eye-catching entries.
Here's what they told us:
There were winners chosen from 6 categories in the Juniors and Seniors level, and each was given a cash prize.

Reef Week Underscores Conservation With Simple Message
And after the Kite contest, our news team moved over to the 2014 Opening of Reef Week, which was held at the BTL Park.
Reef Week is an initiative where the conservation communities come together to promote Belize's barrier reef and what the public can do to help to protect it.
7News stopped by to speak with a few of the reef experts about its importance to the reef agenda:
The theme for this year's Reef Week is "Our Food! Our Jobs! Our Pride & Joy!"

The Passing Of a Political Giant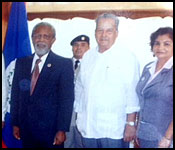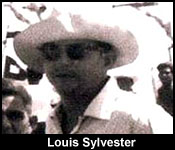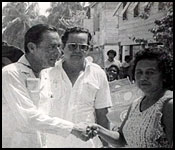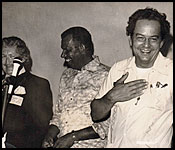 Tonight we note the passing of a political giant, Louis Sylvester, widely known as Cuzz. He died on Thursday night from complications of a debilitating stroke he suffered in 2008. He was 82.
Sylvester's political career spans the history of modern Belize starting in 1952 when he became involved in the nationalist movement with George Price. Under Price, he served in various capacities from 1957 to the 1984 when he was politically undefeated. Sylvester came to be synonymous with his political stronghold in Rural Belize, and on Friday in the House of Representatives, Prime Minister Dean Barrow paid tribute to his common touch:..
Prime Minister Dean Barrow
"He was one of the early politicians who rather than merely serving his people became as one with his people and those particularly in the communities of San Pedro and Caye Caulker will I believe always remember this. So if you would Mr. Speaker I would ask that we stand and show our respect."
The members stood for a moment of silence. The PUP today sent out a statement saying, quote, "Louis was a humble, "people's man", whose contributions to politics and development in Belize will not be forgotten."
Under George Price, Sylvester served variously as Minister of Agriculture, Minister of Public Utilities and Minister of Local Government. He was also chairman of the PUP. After he became disillusioned with that party, he formed his own, with far less success, and late in life joined the UDP. At At the time of his passing, he was the Honorary Consul of the Russian Federation. His funeral will be held at Holy Redeemer Cathedral on Friday, March 14th, 2014 at 10:00 a.m. Interment immediately follows at Caye Caulker.

Home | Archives | Downloads/Podcasts | Advertise | Contact Us