581 Suspected Cases of ZIKA, 6 Pregnant Women
(posted on Tue Sep 27, 2016)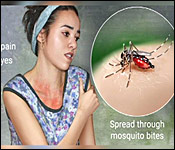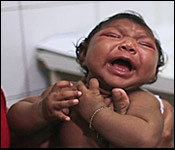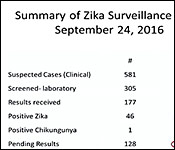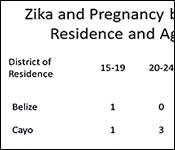 On Friday we told you about Amandala's Zika report - which stated that 341 cases of Zika have been reported in Belize and 42 cases have been confirmed by testing. Well, today the Ministry of Health held a press conference to clarify the figures in that report, and also to discuss what those numbers mean for Belize.
Up until September 24th 2016, there are 46 confirmed cases of Zika in Belize. Surveillance Officer Lorna Perez gave us a break down of those cases based on districts. Perez also detailed the number of pregnant women who are infected with the virus.
Lorena Perez, Surveillance Officer, Epidemiology Unit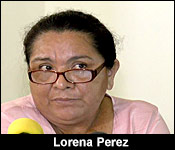 "When we look at the numbers here we have 581 suspected cases of these, 305 have actually been screened which means a blood sample or a urine sample has been collected from these persons which represents 52.5% of all suspected cases being screened. If you look at raw numbers, Belize district has 262 suspected cases with 21 actually positive cases, but if we look at the rates which really looks at the proportion of persons infected per the population in that community, you will find that Toledo actually has 2 infections for every 10,000 population which is the highest rate in the country, but in regards to numbers like I said Belize is next, followed by Cayo as the districts where we are having most of these cases. Looking at pregnancy now, I know this is one of our concerns because of the complications related to this. As expected, the districts with the most cases are also reporting the highest numbers of pregnant women infected with the virus. Cayo has 5 and Belize district has 1 for a total of 6 cases."
In terms of the district breakdown, Corozal is the only district with no confirmed Zika cases. As you heard, Belize with 21 confirmed cases and Cayo with 13, have the highest number of cases. Now shifting over to pregnant women, as you heard, 6 pregnant women have Zika. 3 have already given birth and so far there are no signs of microcephaly or other physical or neurological abnormalities in the babies. But health coordinators say that they will monitor these children for 3 years because those same complications can develop over time. Child and Maternity Health Advisor, Dr. Natalia Largaespada-Beer told us more about the other birth defects Zika can cause in babies and she also outlined the importance of protected sex between pregnant women and their partners.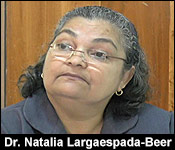 Dr. Natalia Largaespada-Beer, Technical Advisor, Child & Maternity Health Unit
"The surveillance of the effects on exposed infants has now expanded from not only microcephaly but to other congenital malformations related to Zika such as Genito-urinary, cardiac and digestive systems, hearing and visual abnormalities. The scope of the syndrome will expand as further information on and longer follow up of affected children becomes available. A lot is still to to know from the effects of the Zika virus. A reminder, causes of microcephaly are not only Zika virus infections, it can be caused in the womb or in infancy, meaning after birth. For pregnant women they should practice safer sex or abstain from sexual activity. This is recommended for the entire duration of the pregnancy so here the partners are important because without their active participation, none of these 2 can be practiced. Usually they have concerns like 'why use a condom if I'm already pregnant?' it's to reduce the risk of the transmission of the virus through sexual contact."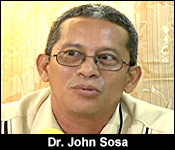 Dr. John Sosa, Neurologist, KHMH
"Again, when it comes to microcephaly, if we do not get our test in our pregnant women fast enough and sometimes women don't even present to a clinic for follow up. We have a case right now of a lady who is 17 with a baby who was born at 32 weeks pregnancy or premature with microcephaly and brain abnormalities suggestive of Zika. This person never did go to a health center and when she was sent here to the lab to do a Zika test, she never did go or go back to the clinic. so things like that can happen which is why we need to educate the public that it is important for them to do their prenatal care and if we send them for testing, it is important that they come and do our tests. People will fall through the cracks and we may have microcephaly to Zika unreported because we just don't know."
Health officials stress, that those women who are planning to get pregnant, and who are pregnant with symptoms of Zika, need to go for regular doctor check up's. For pregnant women showing signs of Zika, it is advised to get at least 3 ultra sounds done throughout the pregnancy so doctors can monitor and detect any abnormalities in the fetus as it matures. Also pregnant women are advised to use condoms when having sex with their partners to avoid spreading the virus since it can be contracted sexually. Lastly, in terms of microcephalic cases, there are 3 cases in Belize BUT health officials say they are not linked to Zika but to other birth complications.

Keeping Zika Contained
(posted on Tue Sep 27, 2016)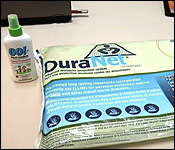 And the Vector Control Unit is also prioritizing services to pregnant women. Chief of Operations in the Vector Control Unit Kim Bautista discussed the work they have been doing to reduce mosquito breeding sites in communities. Bautista also outlined what the unit is doing to keep pregnant women safe from mosquito bites. But there is only so much the ministry can do with the resources they have. After Bautista, Technical Advisor for the Child & Maternity Health Unit, Dr. Natalia Largaespada-Beer talks about what you must do to stay protected.
Kim Bautista, Chief of Operations, Vector Control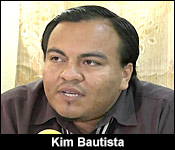 "Every major municipality in the country has a Zika plan which is supposed to be in effect at this time. We did several workshops with these municipalities, distributed various sources of educational materials. Since then we've confirmed Zika's presence in Belize around June or July. We have been working closely with the Caye Caulker Village Council and the San Pedro Town Council with the support of the BTIA. Swift actions were taken to address the situations on both of those islands. ULV spraying on a whole is ongoing and basically has not stopped since last year. Normally we would do ULV spraying during the rainy season or sometimes we would start around May and end around October or November, but over the past 2-3 years we've been doing it almost all year round and it has incurred significant cost. we have decided that we will make an investment, we wrote to the ministry of finance and they approved it very quickly in terms of the procurement of insecticide, treated bed nets and also insect repellant. We are in the process now of distributing these, free of cost, through the various health facilities. In any given year we have an average of about 7,500 pregnant women that the ministry will deal with and we have acquired well over 8,000 bottles of insect repellant. Bed nets, so far we have distributed over 3,000 insecticide treated bed nets free of cost and I might add that these are quite expensive inputs as well. We continue to try and lead many of these activities but it is not for the ministry of health to go into yards and clean it for you. It's a give and take and I think that we encourage the public to become more engaged and not look at it simply as demanding more spraying when really and truly that is not the solution."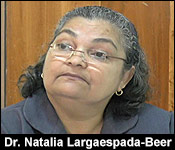 Dr. Natalia Largaespada-Beer, Technical Advisor, Child & Maternity Health Unit
"Keep the dwellings free of mosquito breeding signs, use of screens on the windows and doors, the use of repellants and bed net, proper clothing and this is for protection against the mosquito bite."
The Vector Control Unit has 18 vehicles used for ULV spraying in the country. Bautista says since 2015, about $3.6 million has been invested in Vector Control. ON a final note, the Ministry of Health is also looking at the possibility of other viruses that can be transmitted by this same mosquito. One they are looking out for is Mayaro Fever which has similar symptoms as Dengue.

BNTU President Says Teacherís One-Day Strike Could Turn Into a Longer Shutdown
(posted on Tue Sep 27, 2016)
In last night's news, we spoke to the president of the Teachers Union who said that teachers countrywide will strike next week. We also framed the war of words between the BNTU President and the Prime Minister, who made a plea to the teachers not to listen to the call of their union, because it will force a shutdown of classes.
Well, preliminary indications are that next week's strike could go for more than one day. That's what President Luke Palacio told the media in San Ignacio this afternoon after he had met with the Union branch from that town. Palacio said that the teachers from San Ignacio are suggesting that it be extended, and that recommendation will be taken onboard with the Council of Management:
Luke Palacio - National President, BNTU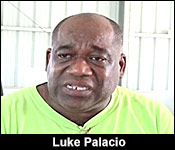 "Our members here in San Ignacio, today they were very vocal about their position and they are saying that they don't believe that they want the strike action to be only for one day. We are going to take back all of these recommendations to our council, because we intend to have a council meeting before the week is out and those matters will be discussed. But we need to also point out very importantly that we cannot go out there today and say that we are going to be on strike for any period of time, simply because we don't want for those that would try and say well okay, we will see how long they can hold out, or they have given us an indication and therefore we don't need to worry. This is what we are saying to our members. Every day we will update them as to what the situation is like and how we proceed."
He also told the media about his meeting with the other social partners. As you heard last night, he accused the Prime Minister of shuttling between the unions so that he could appease them one by one, a tactic Palacio calls divide and conquer. Well, last night, Palacio and his crew met with representatives of those social partners, and he gave his account of those meetings:
Luke Palacio - National President, BNTU
"The objective of the meeting was for us to provide to those bodies our side of the story if you will, as it relates to a rebuttal on what the Prime Minister had said in his video. So the letter that we had sent to the Prime Minister with the response was presented, copies were issued and we were able to explained point for point why the response we gave or the reason for the different responses we gave. And we made it absolutely clear to those present that we did not expect them last night to say how much support they are going to give, what the type of support is, because in some instances we know they have to go back to the organizations to determine what form of support they will give, but generally speaking, there was support from those present in terms of yes. These are national issues. They are important issues and we should be able to weigh in."
And as we've told you, the Barrow Government is also on its own public campaign to shut this strike down before it takes root. Well, today, Palacio had a putdown for the Government for all the money it is spending on advertisement in what he calls misinformation:
Luke Palacio - National President, BNTU
"This is not the time to back down. Don't get intimidated. We know that the threats will come. They are coming fast and hard, but our bottom line remains that we are standing up for the good of this country. We see every minute the propaganda being aired and nobody has really stood up and say to the Prime Minister or to the government or to those who are supporting those actions, how much of tax payers dollars is being spent on those ads that are being played on the air. We know that I minute of air time is not cheap and the Prime Minister's address is over 9 minutes and in one day we are hearing probably for 10 times. And then you are going to look at us and say we don't care about this country, we don't care about our children, but you can be squandering the people's money trying to dissuade people trying to be divisive at that, using terms that we are on a destructive crusade. We have said that this is a peaceful process. We are not going to ask and encourage anybody to try and do anything that would destroy this country simply because they are probably fed up with what is going on and would try to seize on this opportunity. We are not about that."

Murdered Man Wifeís Held For Questioning
(posted on Tue Sep 27, 2016)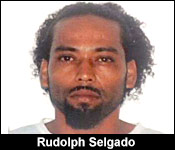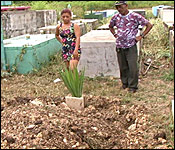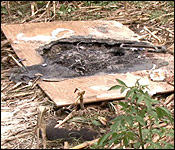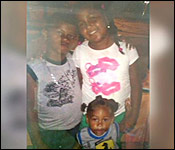 Last night we told you about the murder of Rudolph Selgado - the 33 year old who was found decomposing in a corn field in the Valley of Peace area. He had large cut wounds to the neck, chest and to the back of the head. The father of 3 had gone missing on September 21st., and search teams organized by his common law wife didn't turn up anything. Tonight, that same wife Kayla Spencer isn't at home grieving or consoling her children on the loss of their father: she's in a holding cell at the Belmopan police station being questioned about his murder. How did she go from grieving wife to possible murder suspect? That's what we asked her attorney Rachel Montejo via phone from Belmopan today:...
Rachel Montejo, Spencer's Attorney
"My client was traumatized. She has not been with her children since yesterday and she has never been released and have to come back to facilitate the process. She cried and she complained and she said 'look they are putting it to me Ms. Montejo that I know something and had I know any information I would assist the officers, but they are treating me like I am a guilty person.' She was trembling, she was crying, she was hurt in the way how she was being treated. I mean my client has even help with a search party when her common-law went missing and she was the one who reported it. I mean she has done stage by stage everything to make sure that she found her loved one. And to see that she's been treated and met with this type of behavior and placed there in a room detainee, almost as if, if you don't talk you won't come out. She is thinking about who has my children? Where are my children? How are they eating? Are they eating? I mean that is the frame of mind that my client is in. She can't even console her grieving son, Junior."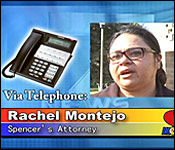 But Montejo only spoke to Spencer after police had finished questioning the grieving wife. Spencer did call Montejo to be present during questioning - which is her right - but according to police, attorney Montejo had it all wrong. She told us how she was unlawfully put out of the interrogation:...
Rachel Montejo, Spencer's Attorney
"I was met with "I'm sorry you need to come out." I said but that's my client right there in that room. He say "I'm sorry not right now." I said sir, during an interview I may be present while my client is being questioned. And I was just placed outside, not touched or anything, but I walk outside and the door was locked behind me. It leaves me with a bitter taste in my mouth to see where the law is as it relates to client and defendant rights or detainees right. It's just not fitting."
Montejo says she will be following up with police tonight to see if her client will be released. Spencer has been detained for 24 hours.

Sulph Acquitted of Rape Charge
(posted on Tue Sep 27, 2016)
Three and a half years after he was accused of rape, community activist Moses Sulph, was acquitted this afternoon in the Belmopan Magistrate's Court.
Well today, he faced his accuser for the very last time, a woman from Belmopan who told police that he forced himself on her. After the many adjournments, he went back before Justice Antoinette Moore, who presided over the full criminal trial. After deliberating, the jurors returned a not-guilty verdict, allowing him to finally get free of the very serious charge.
Our news team was in Belmopan, and here's what he had to say about the weight of this accusation lifted off his shoulders:
Moses Sulph, Acquitted of rape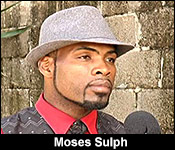 "First of all I would like to say thanks to God above all for delivering me from this case and my lawyer Mr. Leeroy Banner. I'd also like to say that I am happy that this ordeal is over, because I was innocent from the beginning and I am still innocent today. I thank God for showing that to the jurors. I would like to also say that I want to thank my family and all the Belizean people who had support me via text through the past year tell me to steadfast because they know I didn't commit this rape. I'm just glad it's over and I'm glad and finally I can make some future decision with my life, because it was like a cloak over me, a burden. I want to thank my lawyer Mr. Banner. He really help me through this case with his presentation and he never hassle me for all the money I have to pay to a lawyer. So, it show that he has a heart and I am really for that."
"Being an activist in this country, you make enemies for the right reasons sometimes. You might be against some issues with somebody and they become your enemy. Again, I can't reiterate how much I thank the jurors and I thank my lawyer and my family and my friends."
Sulph, as you heard in our interview, was represented by attorney Leeroy Banner.

IMF: Serious Economic Times Call For Serious Measures
(posted on Tue Sep 27, 2016)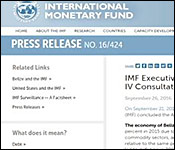 The IMF is calling for an increase in GST and a cut in government's wage bill . Those are the main recommendations coming out of the Article IV Consultation which finished on September 21st. and found, quote, "high public debt, large fiscal and external deficits, and declining international reserves."
The IMF notes quote, "The economic outlook has worsened further since the 2015 (consultation). GDP is projected to decline by 1.5 percent in 2016, in part due to the damage inflicted by hurricane Earl, and average less than 2 percent in the medium-term, reflecting declining productivity, competitiveness and public investment." The IMF concludes, quote "In the absence of a radical change in policies, rigid current fiscal spending, particularly the public sector wage bill, would fuel high fiscal deficits and add to the already high debt burden. This deficit, combined with remaining payments for nationalized companies and increased debt service, would reduce international reserves to uncomfortable levels."
Uncomfortable levels - and to keep it from going there, the IMF warns that government must decrease its debt, and we quote, "highlighted that additional measures, particularly raising the GST rate, reducing the public wage bill, reforming the pension plan for civil servants, and strengthening public financial management, will be important going forward."
So does that mean that the Barrow Administration will increase the rate of GST at its next budget? Well, Prime Minister Barrow has long rejected IMF orthodoxy, but with falling reserves, increasing debt, a shrinking economy and a ballooning deficit, conventional wisdom says that he may not have many other options for raising much needed revenue at this time.

Central Bank Governor Heads For The Exit
(posted on Tue Sep 27, 2016)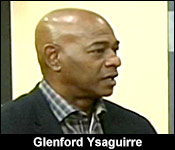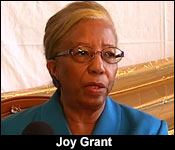 And one major piece of government's macroeconomic and policy apparatus won't be around when those revenue measures are put in place. 7News has received reliable reports that Central Bank Governor Glenford Ysaguirre is demitting office. Ysaguirre's contract expires at the end of this month and will not be renewed. And while he leaves at the end of his contract, his departure is still considered sudden because there had been reports that he would be kept on as part of the team to steer government through an especially difficult period. But he leaves officially on Friday making the way for former Minister, National Bank Chairman, and current Director of the FIU, Joy Grant. Grant - who has limited experience in the commercial banking sector - is expected to have a steep learning curve as there are multiple challenges confronting the Central Bank as regulator in an economy that is strapped for hard currency.

SSB CEO On the Outs
(posted on Tue Sep 27, 2016)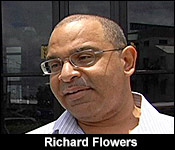 Another senior government manager who is leaving office at the end of this month is Richard Flowers, the CEO of the Social Security Board. Again, his contract has come to an end and is not being renewed. Flowers has been CEO since August of 2012 - and in the four years since has enjoyed only middling success as leader of the institution.
No replacement has been selected, and Social Security is advertising for the post. In the interim, a management team is expected to be put together from the core of senior managers.

BelizeInfo, A Development Database
(posted on Tue Sep 27, 2016)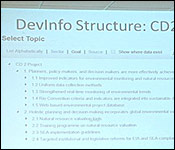 Today the Ministry of Human Development launched BelizeInfo, an online tool for information and statistical monitoring. BelizeInfo is a compilation of over 65,000 data values from over six different sectors. The Ministry's intent is for the website to be used by the general public, academia, NGO's and all others.
Mark Antrobus, Social Planner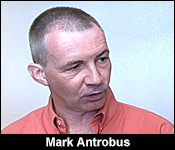 "There are a number of websites, we have the central bank that has a huge number of data values on the financial sector. We have SIB which has information on the economic sector, on the general population. We're hoping to have a crime observatory launch next month. So what we're doing is bringing all of that data together in one central location so you don't have to worry about where to get this data from, what formats am I going to get it in, this is one stop shop for data for the country."
Judith Alpuche, CEO - Ministry of Human Development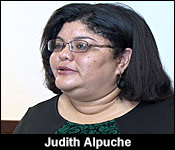 "What we're doing here is really trying to push even further, this culture of utilization of data. there's always a lot of data and people would use it if its available but it's just going through the pain of finding it, digging it up, pulling it out, the administrative data from the various ministries, etc. but bringing it together like we have in Belize info under one umbrella so you don't have to be going to the SIB and Central Bank and all over the place but its collated in one area. We hope that this will help to continue to build that culture of using data."
New information will also be added to BelizeInfo.

Pro-Poor BOOST Wonít Get Slashed in Spending Cutbacks
(posted on Tue Sep 27, 2016)
As you heard earlier in the news, the IMF warns that the Government needs to rein in expenditure, and try to decrease the wage bill. The beneficiaries of the Boost Program need not worry, however,. That's not going anywhere anytime soon.
It's the Barrow Government's flagship pro-poor initiative, but whenever there is a need to cut costs, those unfortunately tend to be the first to go. Well, the CEO in the Ministry of Human Development says that Boost has a special place in the recurrent expenditure, which means that it's there to stay:
Judith Alpuche, CEO - Ministry of Human Development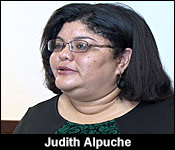 "This is the Barrow administration's flagship; poverty alleviation program, the boost. We have not been cut, as a matter of fact I think the budget that we have for the then social assistance in 2008 and where we are now, it's the largest program moneywise, that the ministry of human development has. At around $5,000,000 or thereabout, so it's remained and we have actually moved it from a capital project into our current budget so it's anchored. We are just completing an impact assessment on boost because we're very serious in ensuring that we have a world class program. you may recall that in the early stages of introducing boost, the world bank came in and did and assessment and evaluation and saw that it was a solid program that we had accomplished quite a bit at world standard. Including what is called bankarization so around 98% of our beneficiaries belong to credit unions and are paid through that means which is a standard in the world. Nobody else has been able to achieve that level of bankarization. We use our proxy means test, this objective mathematical equation that we've developed along with the London school of economics by the way, to ensure that it's as objective as possible. It's not infallible but its objective and we have been ensuring that this program is up to international standards."

Some Earl Victims Still Displaced
(posted on Tue Sep 27, 2016)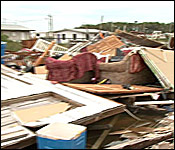 Another issue that the Government continues to tackle is the aftermath of Hurricane Earl. While most of us have already moved on, there were more than 20 families in the Belize District who were directly displaced by the storm. They either suffered extensive damage to their homes, or the wind and floods completely destroyed the structures. Just 2 weeks ago, we showed you how the storm had compromised the structural integrity of the house belonging to Marsha Smith. It was the headquarters of the Soca Moca Carnival Band, and it fell on top over 15 revelers.
The CEO told us today that they have been working with 22 other such families to try to get them housing:
Judith Alpuche, CEO - Ministry of Human Development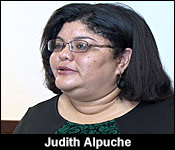 "We have been working with displaced persons as a part of the NEMO structure that we are, particularly focusing on people who have nowhere to go and we've had to help them to move from the shelters. A lot of people who lost their house or had their houses damaged could double and triple with families but there were some people who had absolutely no where to go. So in the first instance, we had worked with them in renting spaces, alternate housing and then also working with the NEMO system to make sure repairs or in some cases, replacements. So I was just informed yesterday that by the end of the month, right here in September, all the families who were impacted, who were completely displaced will be moving back into more permanent housing."
Reporter
"What's that number?"
Judith Alpuche, CEO - Ministry of Human Development
"We were working with a total of 22 families in Belize district."

Hostel Fire Still Awaiting Criminal Sanctions
(posted on Tue Sep 27, 2016)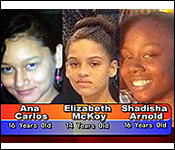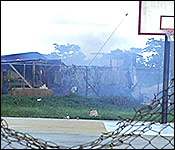 The press also asked the Human Development CEO about the latest in the case of that tragic fire at the Youth Hostel at the end of November 2015. You'll remember it as the one where 3 teenaged girls perished after they were padlocked inside and couldn't escape.
The Ministry conducted its own internal investigation about what went wrong to cause these girls to be locked in without adult supervision, and the outcome was that several of the employees were fired. Alpuche told us that there is also a Coroner's Inquest which has been conducted to determine if there should be any criminal sanctions:
Judith Alpuche, CEO, Ministry of Human Development
"There's a coroner's inquest that is just being completed and we're awaiting the results of that to see if anybody will be held criminally liable. From our perspective we took the disciplinary action that was under our control to take. In terms of the people who we fired, people who were directly involved in the incident. There are some people who come under the purview of the public service commission so that is their purview, not ours. We're really waiting to see what the coroner's inquest will yield. we're fully incorporated with that, in fact from the ministry's perspective its welcomed, because from the beginning we've said we want people to look objectively at this whole situations and that's exactly what the coroner's inquest is set up to do. The chief justice in his capacity as supreme coroner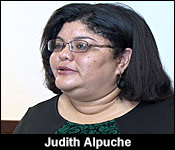 ordered that a coroner's inquest be done so that's the legal aspect of it. So our report was more for administrative purposes for us to look at the institution and where the break downs occurred so that we can take corrective actions. We had promised to share that report and I would have loved to but one of the pieces of strong advice that we got from the solicitor general's chambers was that if we go out there with this report, it could be prejudicial to any kind of disciplinary action that would be taken. We held off for that purpose, but in terms of what the results of the recommendations coming in from the report was very validating to us because it was a lot of fit between our plans and what the recommendations said. So we incorporated some more of the recommendations because there were some very excellent points to strengthen our own system and we've taken those on board."
The CEO told us that the inquest is should be completed very soon.

Harnessing Natural Resource Inputs The Right Way
(posted on Tue Sep 27, 2016)
Fishing, logging, hunting, and agriculture: these are some of the ways through which the world's populations either sustain their families or harness natural resources to make them into industries. And to ensure proper management of the resources, and adequate private sector investment in it, the United Nations Development Programme has been running a pilot program.
It's called the Biodiversity Finance Initiative, or (BIOFIN) for short, and it's a 30-country, 30 million-dollar project from which Belize is now going to benefit.
The project was officially launched in Belize this morning by the Ministry of Agriculture, Forestry, Fisheries, the Environment, and Sustainable Development. Here's their public pitch as to why you should embrace the program:
So why is it so important? Well, the better our biodiversity is, the more the country benefits from the natural resources. The better we take care of those natural resources, the more attractive Belize is as a tourist destination, as one example. It also allows for those resources to be put to more productive use for those well-established, money-earning industries. The BIOFIN project tries to assist countries to do just this.

CARSI Gives Grants
(posted on Tue Sep 27, 2016)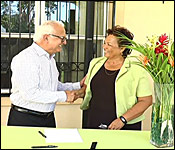 This afternoon, the US Ambassador signed over $1.6 million US dollars in grants to Belizean NGOs. These grants are part of the CARSI program, the goal of which is to facilitate security - bot through police guns and batons, but through educational and employment opportunities, which deter participants from a criminal activities. We spoke to the US Ambassador Carlos Moreno about the grants and their goal.
H.E. Carlos Moreno - Us Ambassador to Belize
"The purpose of today's grant is to recognize outstanding programs that the United States Government is very eager to support. These are programs direct towards steering young people away from gang participation, violence and crime. Through education, increased job opportunities, leadership opportunities, and entrepreneurship in fact."
Reporter
"What was the criteria asked for?"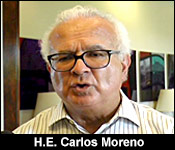 H.E. Carlos Moreno - Us Ambassador to Belize
"You know we're looking for programs that have some sort of track history. History of success. We want programs that have an established management because aside from writing great proposal there's significant monitoring that comes along with that."
Since 2008, the US Embassy has provided over $35 million US dollars in funding through the CARSI program. This is the first year grants have been given out to organizations that try to prevent and respond to gender-based violence. Recipients include the Toledo Institute for Development and Environment (TIDE), Caye Caulker's Ocean Academy, the Love Foundation, RET International, Stann Creek ITVET (Project Extension), the YWCA, and the BFLA.

Hoaxes Affect Major Businesses
(posted on Tue Sep 27, 2016)
The Belize Bank in Dangriga had to be evacuated this afternoon all because of a bogus bomb threat. A man called around 1:30 saying that a bomb was inside the ATM. The manager quickly called the police. The K-9 unit rushed from Belmopan to Dangriga and searched the ATM and the entire bank but found nothing. The police gave the all clear around 3:30. The police say they are trying to trace the number. They told us these bomb threats are usually done out if mischief or as a distraction to committ crime somewhere else.
BSI in Orange Walk was also victim of a hoax today when a website posted, quote, "128 People Dead, 100s More Injured As BSI Factory Catches Fire". The post went viral and created quite a scare across Belize. But it was completely false: There was no accident at the BSI Factory. BSI has sought unsuccessfully to identify the source of the story.

Home | Archives | Downloads/Podcasts | Advertise | Contact Us