GOB Does Not Make 26 Million Dollar Superbond Payment; PM Explains
(posted on Mon Feb 20, 2017)
The Government should have made a 26 million dollar Superbond payment today - but they didn't. So tonight, technically, the country is in default, and yesterday the Prime Minister confirmed that the country won't pay, at least not yet.
We caught up to him at the airport yesterday, when he returned from New York. He and his finance team had been in negotiations with creditors on why they should accept a third restructuring of the Superbond. The Government hasn't budged from its initial offer, and bondholders said that they aren't prepared to accept this new deal because it would reduce the value of the current bonds by 40%.
So, where do things stand now? Will the non payment force a breakthrough in negotiations? Yesterday, the Prime Minister said that he has reason to be cautiously optimistic.
Rt. Hon. Dean Barrow, Prime Minister

"I'm glad you made the point that the meetings were with the bondholders. Every time I've gone up before it was to talk to our advisers. This time I met with our advisors but then I met separately with the bondholders represented by the creditor committee, or by the two co-chairs of the creditor committee. The gentleman from Greylock, Mr. Mediratta, who was the one I had spoken to last time when we reached a deal, and Mr. Carl Russ, the other co-chair who represents an organization known as GMO. Tough sledding, extremely draining negotiating session, but never rancorous. And at the end, I believe I can fairly say that the positions between the two sides have been narrowed considerably. Daniel I don't want to put it beyond that. What happens now is that the co-chairs are left with Belize's final position, in respect to which there has been movement to our original position, I concede that right off. And those co-chairs must speak to the rest of the creditor committee and thereafter if they reach a point where they can agree with Belize on something to the larger constituency that creditor committee represents. Let's say there are four of five members on the creditor committee, but altogether they are representatives for something like 66% of the bond holders. We need 75% for any deal to be put over the top. So the first job of the co-chairs of the creditor committee is to reach out to the rest of the committee and thereafter to the entirety of their constituency. That will take a little while. I am cautiously optimistic as I said."
So, how did the Prime Minister justify not making the 26 million dollar payment today? Well, he says that there is a 30-day grace period after the due date, and he is hoping that the bondholders will accept the Government's new deal before then. But, for there to a new deal, the government has to convince 75% of the bondholders. So, what happens if the threshold cannot be met? That's what we asked, and here's how he explained it:
Rt. Hon. Dean Barrow, Prime Minister
"In the meantime we won't make the payment on Monday. We couldn't make the payment on Monday because Monday is a holiday. But we won't make it on Tuesday, we won't make it on Wednesday, but nobody need say that we are in default at least not yet, because there is this 30 day grace period. I hope and believe that long before the expiration of that grace period we can reach a final resolution with the bondholders."
Daniel Ortiz, 7News
"Let's say for example, worst case scenario, they do not accept or we do not reach that 75% threshold, will Belize be able to make that payment within the expiration time period? Will we?"
Rt. Hon. Dean Barrow, Prime Minister
"Well that's the question. Look, I don't know that I will answer that and I will tell you why. As I said, although it was a very intense discussion, a very intense negotiating session on Thursday, precisely because it never became rancorous, I don't want to say anything to make it appear as though Belize is flinging down the gauntlet. I did feel, I repeat, that by the time we came to the end of that session, great progress had been made. If I said to you now: well listen, no deal is better than a bad deal and if we can't agree, absolutely Belize is not going to pay the coupon and we will default. I think that will poison the atmosphere."
So, was the Government in a stare down with the bondholders to get them to persuade them to move from a firm "no" to a possible "maybe"? We asked the Prime Minister about Government's negotiating tactics:
Daniel Ortiz, 7News
"There has been the suggestion from the opposition, and from persons observing, that maybe the government isn't taking a tactic that is in the best practices. The suggestion is, maybe the government's position or the strategy was to force the hand of the bondholders to this narrowing of positions."
Rt. Hon. Dean Barrow, Prime Minister
"This is a democracy and I cannot dismiss the opposition, but I will do exactly that. These are the people that got us into the mess we are in. These are the people who borrowed with nothing to show for it. Bundled up a number of these hideous outrageous loans into what became the superbond on conditions that, even at the time that they created the superbond, obviously were not sustainable, but anyway. So they are the last one to talk about strategy and tactic. But to answer your question, we put forward a position that we genuinely felt we could justify, given the circumstances in which the country finds itself and given that on the last occasion the relief we got was based on assumptions that turned out to be faulty, that the facts did not vindicate. So we were convinced that the bondholders needed to accept that this is a two way street. And that in light of changed circumstances there must be a renegotiation. That was all; plain and simple. We were convinced of the justice of our case and of the justice of the position that we put forward and the rest unfolded on the way it has."

PM Not So Sure About New Taxes
(posted on Mon Feb 20, 2017)
So, how do the Superbond renegotiations factor into the planning of the budget for the next fiscal period? The Prime Minister will make a new budget presentation on March 13, and his government has to cover a deepening deficit.
Now, the budget presentation is only 3 weeks away, and 10 days ago, when we asked the Financial Secretary about a tax increase, he said, quote, "I think that...it is inevitable that there will be an increase in some taxes." End quote.
So, we asked the Prime Minister to confirm, and he said that he couldn't because the Ministry of Finance Technicians still haven't completed their assessments to determine if that very last resort must be taken. Here's how he put it:
Daniel Ortiz, 7News
"The financial secretary at the budget consultations with the labor unions sort of confirmed, he didn't say yes there will be, but he sort of suggested that it's inevitable that a tax increase is coming."
Rt. Hon. Dean Barrow, Prime Minister

"He did say that we are looking at fiscal adjustment in the amount of 3% GDP, which I think would work out to about $100 million dollars, that I can confirm. That is undoubtedly a target that we are determined to meet, that we feel, with respect to the consolidation that's necessary, putting the economy on an even keel, putting the debt sustainability on an even keel that is something we must do. How do we achieve that adjustment? Clearly by increasing revenue and by slashing spending. How do you increase revenue? In our case we've said that we have to rely a great deal on enhanced more effective revenue collection methods. No doubt, that alone won't necessarily cut the mustard, but until we have worked out properly, and all the public officers are completely focused on that, until we have worked out thoroughly exactly what the mix must be to get us over the top, I don't think I should say anything more. Clearly all options are on the table. But even if, worst case scenario, there must be new tax measures, you have to be absolutely certain that the tax measures will be distributed in such a way that they cause the least possible pain especially to poor people."
So, the Prime Minister says that there is still no final decision on what the course of action is. His government's critics suggest that he is intentionally delaying the announcement of the new taxes to the very last minute for political reasons. Here's how he responded to that:
Daniel Ortiz, 7News
"Any government staring down the prospect of increase taxes, it's always a political hot-button, it's a football issue, it can easily be latched on to condemn a government administration, are you refraining from confirming or frame it in those terms, simply because you are concerned about the public reaction to that?"
Rt. Hon. Dean Barrow, Prime Minister
"No, no because truth will out sooner or later. The budget is going to be read in the next month or so. After the budget is read, there will be fully 10 days before the debate takes place. That gives people all the time in the world to react. So it's not a matter of trying to postpone any reaction to what will happen. Such a reaction is inevitably. It is genuinely that I believe that a difficult situation must not be further complicated by talking out of turn. Even in advance of our having finalized the details. We are earnestly working on that, and I'm saying that, I'm not going to lie to people, all options are on the table, but I need to reassure the public that there can be absolutely no doubt that whatever we do, whatever pain it involves we will absolutely keep to a minimum and having in mind first and foremost the interests of our people: the middle classes, the workers, the productive sector, and the business community at large. Saying that underlines how difficult a balancing act it is."
After the budget Presentation on March 13, the Debate will take place on 23 and 24 of March. The Senate will then meet to consider the budget on March 27.

PM Says Bloc Sale Of Utility Shares Is Off
(posted on Mon Feb 20, 2017)
So, is the Government considering a sale of shares in the utility companies to meet budget shortfalls? Last week, we heard reports all the way in Barbados that the Barrow Administration was shopping around to foreign investors for the purchase of a package of shares from BTL, BEL and BWSL.
We asked the Prime Minister about it, and he confirmed that indeed, it was an idea being looked at, but he said that his Government has scrapped that. Here's how he explained why:
Rt. Hon. Dean Barrow, Prime Minister
"We are looking at offering some shares, the sale of some shares, in BEL and BTL to SSB. We did go beyond that and we toyed with a larger offering to the public. I had said, maybe two independent speeches ago, that, certainly in BEL, I would like to see 10% offered to the small man. We did toy with that idea and efforts have been made to talk, not just to the small man, but to institutional investors- the banks, the insurance companies. But while it is something that has been contemplated, it is not going to be proceeded with. I think we are going to limit ourselves merely to the sale of the additional shareholding to SSB. Nobody can have any quarrel with that. But if we went beyond that and it turned out that we could not limit further sales to the small man- when you sell to SSB in effect you are selling to the small man- if it turned out we could not limit ourselves to the small man there would be no way of stopping the institutional investors, with whom we've been talking, from purchasing. It is my sense that the public and certainly those in my party, with whom I've discussed the idea, would not like that."

Did PM Know About Nationality Fraud?
(posted on Mon Feb 20, 2017)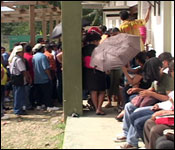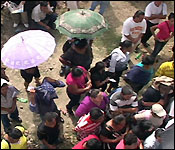 And we also asked the Prime Minister about the Senate Inquiry into the Immigration Department.
One of the big disclosures came from the Former Immigration Director, Ruth Meighan. Under cross examination she agreed that in the run up to the 2012 General Elections, there was a rush to get large numbers of persons naturalized, so that they could be added to the voters list.
She said that this rush caused persons to be given nationality who did not qualify for it. The Opposition has seized on that to accuse the Barrow Government of stacking the deck for the 2012 General Elections in 2 divisions, Cayo Central and Cayo North East.
So, will the Prime Minister commission an investigation into those new citizens from that time period? In the Nationality Audit, the Auditor General complains that she discovered 2,110 persons who got nationality in that rush, but she was not able to review their files. From Her Audit she says, quote, "…we were unable to request and examine all of those Nationality files to confirm whether those persons met all the requirements for Belizean Nationality under the Nationality Act Chapter 161. Further investigation is required." End quote.
In an earlier part of her report, she also references this rush, and that she received reports suggesting that the Prime Minister had some knowledge of it.
She said, quote, "When it was requested from the OIC, Nationality Section, Mr. Gordon Wade…He gave us an electronic spreadsheet of nationality certificates that were signed by the Minister prior to the 2012 General and Municipal Elections and said that the list was prepared for the Unions as requested by the Prime Minister and that is the only reason why a list of nationality certificates existed."
So, what does the Prime Minister have to say about all that? Here's his conversation with us yesterday:
Isani Cayetano - reporter
"The inquiry into the immigration and the scandal, so to speak, there have been word coming out of that particular inquest that the 2012 elections, in terms of the naturalization of immigrants into Belize ahead of that elections was done specifically to bolster the UDP's chances of winning."
Rt. Hon. Dean Barrow, Prime Minister

"That's nonsense man, that's absolute nonsense. Listen, you can check the historical records and you can check the anecdotal evidence. You would have had in your archives footage of the crowds that line up for nationalization before an election because indeed people want to get their citizenship so that they can vote, and that's all that happened on this occasion. Now, admittedly, among the hundreds, perhaps thousands, that did get nationalization before the last election, there would have been a few cases, as it would now turn out, of people whose papers were not in fact in order. So my best guess, you might find 30 or so of those cases. You are, without a doubt not talking about any significant numbers such as would have or could have made a difference to the election results."
Daniel Ortiz, 7News
"Former director Ruth Meighan has conceded, in the senate inquiries, that there was national defraud and that it transferred over to voter fraud and the auditor general notes that she wants to look specifically at 2,110..."
Rt. Hon. Dean Barrow, Prime Minister
"That's nonsense; they are talking about to the 2 thousand where there was not the biometrics system in place. Nobody is saying that there were 2 thousand passports that were issued fraudulently. I think the media ran off with that kind of characterization from the time the question of the lack of biometrics came up. We had a press conference at the Biltmore where the director, the new director, and the experts showed you that you cannot equate the lack of biometrics with fraud. There is nothing at all that can support any claim that 2 thousand and odd persons were wrongly given nationality."
Daniel Ortiz, 7News
"Sir, that is what the auditor general said in the report. She wants the government and she wants herself to look at those 2 thousand and make sure."
Rt. Hon. Dean Barrow, Prime Minister
"But we've already told you, you cannot, it doesn't make any sense at all to say that the lack of biometrics screening meant QED that the passports so given were fraudulent, that's nonsense. And you can't prove a negative, so I'm very sorry. But please, it is as I said earlier, let the senate inquiry, let any other official, I'm happy to commission that sort of an exercise, make the kind of investigation into how many people were actually given irregularly or illegally or improperly nationality certificates who then registered and voted. Find that out and then we can start talking again. You cannot seek now to try to delegitimize the resounding victory of the United Democratic Party at the polls on the last election."
Daniel Ortiz, 7News
"Would you be prepared, if those persons are indeed found of that 2,111, that they voted in the election, would their nationality be rejected? I'm saying from that number sir."
Rt. Hon. Dean Barrow, Prime Minister
"Indeed, those persons who were given nationality illegally, of course the question of canceling their passports, cancelling their nationality has to arise. Now let me just leave it there, although some of them might no doubt have an argument saying that they didn't do anything wrong, they thought their documentation was in order and the blame is therefore on the officials and on the public service. But let's not even get in to that. In principle, the automatic answer to your question is that on the face of it- prima facie, anybody who received a passport improperly is liable to have that passport cancelled."

Minister Spars With The Press About Immigration Irregularities
(posted on Mon Feb 20, 2017)
And while the Prime Minister is willing to put a commission to investigate electoral fraud, the Minister of Immigration says electoral fraud isn't his business. Today, Godwin Hulse sparred with the press over who's responsible for electoral fraud and immigration irregularities in an extended and prickly interview:...
Hon. Godwin Hulse - Minister of Immigration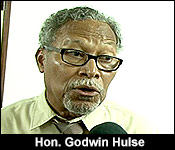 "Now if you wanted to ask me about people who got nationality who should not have gotten nationality, that is an immigration issue. And you do know that after the Penner debacle we undertook a massive push to try to look at a lot of these. We put in lots of systems to try to protect and catch it. What I heard Castellanos talked about some sort of internal ring of people doing things. It's unfortunate that people did that, but I must point out and I don't want this point to be missed that when I grabbed that portion of the thing, especially the Penner thing I will never get over the fact that we took a guy to the public service commission, who took the picture of a ghost and produce the picture of that ghost on a passport called Won Hong Kim and the public service commission sent him back to department with his back paid and said there was no case. I cannot for the love of me imagine how that ever happened and we took 4 persons that time. They all came back. Those are some of the problems we have to face up here. There were also people who go out to inspect that these people were living, who should ask questions where they are, those people at the department, they are also responsible and I would hope that investigation will bring up the names of all those and not only be focusing on which minister gave which permit and who called what? run the gambit from the top to the bottom, because if there's a ring I tell you honest truth I would hope that everyone go to jail who was involved in this and we confiscate the passport and nationality of everyone who got. You know for a fact that so far we have confiscated 2 legally, we have clipped some that came in and I keep doing this and people say well you can't take the Chinese because they will be stateless. I really don't care, cannot come in to my country become a citizen through fraudulent means and hope to stay."
Reporter
"These happen under your watch really and truly."
Hon. Godwin Hulse - Minister of Immigration
"Yes, some of it did and I have to take responsibly as the ultimate, but that is what I'm saying. I'm hoping that the investigation would highlight and pinpoint those person who did the fraud coming up because if it was up to me, there wouldn't be any fraud, but you would have gotten 2-3 a year."
Reporter
"Nanes Schnitzer, you blocked a senate investigation with your signature on the nationality document."
Hon. Godwin Hulse - Minister of Immigration
"No sir, get that matter straight. We signed an order to revoke his nationality. You know that happened. I did, that's published, and that went through the gazette. That's a fact. So that's not fiction. That was part of this whole investigation. I am saying while we are investigating the senate, it would be ludicrous to have 2 or 3 investigations going along with the same matter."
Reporter
"Who are the people held accountable in the Nanes Schnitzer case? That is not in the audit report, so I do not believe that it would actually be followed up as part of the probe."
Hon. Godwin Hulse - Minister of Immigration
"I don't know, I haven't seen it haven't read the full report but now that you raised it can be looked at. Yes it can be looked up and see who are the people who brought it all the way up. I have no difficulty and I'll say this a million times, I have no difficulty with any document I signed because so help me God if I found out it was fraudulent I am the first to revoke and put the people out. But what I'm saying as minister and sometimes I sat there until 8-9 in the night. I had to set in systems where I made sure that people were signing with me were sitting there, so I could say did you do this? Is this correct? Is this your signature? And then I signed. Remember after that it had 3 processes to go through. I did the same thing in natural resources ministry. People sat there with me and signed until late in the night. It is a stressful job for the minister to take that on especially when you think you have a team behind you that should the honorable and honest, but in fact they have a game and they are smiling at you in your face. I personally would really want to see them go to jail."
Reporter
"Minister, last week Miss Castellanos spoke about that in entrench culture of corruption. She stated that it started from the top to the bottom. The top would indicate the minister, really and truly you. Do you think that you are - well you said that you are a little bit responsible, but where does this go from here? It starts from the minister to the bottom. How do you respond to that statement?"
Hon. Godwin Hulse - Minister of Immigration
"I hope Miss Castellanos had no intention of mentioning me as part of any ring of corruption. so when she said the top I hope she didn't say me. I wasn't here listening in, because clearly I was never and would never be involved in that and everybody knows that."
Reporter
"You do agree that it requires police investigation."
Hon. Godwin Hulse - Minister of Immigration
"Then let the police investigate. I have no problem with that. You are calling for one, let it happen."
Reporter
"Would you diretcor to go ahead and report the matter to the police?"
Hon. Godwin Hulse - Minister of Immigration
"I have no problem, yes I would direct her now, yesterday, last week and anytime."
Reporter
"Last week, last month when the thing happened?"
Hon. Godwin Hulse - Minister of Immigration
"Listen to me good. If the media is suggesting that Godwin Hulse should run everything in the department trust me Godwin Hulse can, but the whole department goes home, you'll get 2 passports a year, it'll be genuine passports, you get no visa, you'll get 3 or 4 nationality but they will be very clean."

PM: the Case Against Senator Courtenay
(posted on Mon Feb 20, 2017)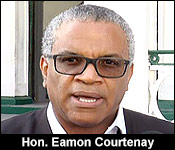 And the man who has been a huge contributor to these big Immigration reveals is PUP Senator Eamon Courtenay. He's often in a tag team with Business Senator Mark Lizarraga and Committee Chairman Aldo Salazar, while the witnesses squirm in the hot seat.
But, if the ruling UDP Government would have their way, Courtenay would have been forced to step down because of a perceived conflict of interest. It's been just over a week since the Prime Minister and his party called for his removal from the Senate. They say that he can't serve the Ashcroft Alliance as an attorney on one hand, and then protect the public interest as a parliamentarian on the other.
The Prime Minister made the case against Courtenay yesterday:
Rt. Hon. Dean Barrow, Prime Minister

"It would have the effect of, if not crumbling the reserves, certainly jeopardizing those reserves considerably, I have to think that that is not consistent with his position as a member of the government. Right now, forget the challenges to the laws that we pass, right now he is leading the charge to eliminate the injunction that the supreme court gave us, which injunction, as long as it continues, prevents the Ashcroft Alliances from attempting to collect against us in the states, either in terms of regular government assets or, which we are very more concerned about, the assets of the central bank. As a private lawyer that is fine for Mr. Courtenay to do, even though there are some of us who might say we would not accept such a brief. But the problem comes in when you try to reconcile that and it's irreconcilable with the fact that he is a member of the government. I think the People's United Party really needs to do something about that."
But, you'll remember that when Senator Courtenay finally granted an interview on the call for his removal, he pointed fingers right back at the Prime Minister for his law firm's alleged connection to the Ashcroft Alliance. According to Courtenay, there is evidence that the Prime Minister's Law firm is a shareholder in an Ashcroft company. You'll remember also that the PUP continues to accuse the Prime Minister that his law firm still has Lord Ashcroft as a client. We asked him about those allegations yesterday, and here's what he had to say:
Isani Cayetano - reporter
"There's been the issue of a conflict of interest being tossed around, in so far as Mr. Courtenay's position, but there are those who would argue that the same can be said for your law firm in terms of doing business with Mr. Ashcroft's group locally. Can you speak to that?"
Rt. Hon. Dean Barrow, Prime Minister
"That is a red-herring, or maybe a blue herring. Listen, in the long ago and far away, I appeared in court on a couple occasions, when I was a practicing attorney, on behalf of the Ashcroft Alliance. At the time I was leader of the opposition or certainly an opposition parliamentarian. And I made it plain. I stood up in the house and I declared, if not declaimed, I might do one thing as a lawyer, but I will never stand against Belize. The briefs that I accepted had to do with the Ashcroft Alliance and the private disputes. I am here to tell you, that even before I got into the government, there is simply no way as a private lawyer I would have accepted briefs from the Ashcroft Alliance that would have had as their object and as their end result, crippling the finances and the reserves of this country."
Daniel Ortiz, 7News
"Mr. Courtenay has brought up the issue, that he says he has proof that your law firm is a shareholder in an Ashcroft company."
Rt. Hon. Dean Barrow, Prime Minister
"I don't know about that, we can check with my partner who runs the firm, has always been the managing partner and who has run it on his own for all these years I've been in government. But I'm telling you, do not let that distract from the real issue, which is that nothing any other firm in this country has done can compare to what Courtenay is doing by way of his relentless continuing efforts to empower the Ashcroft Alliance to in fact place in extreme jeopardy the finances the strength of the currency of this country."

57 Year Old Nearly Decapitated In Ladyville
(posted on Mon Feb 20, 2017)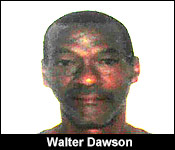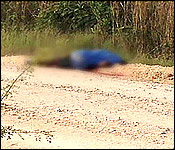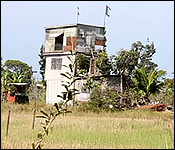 It was a bloody weekend in the Belize and Cayo Districts. There were 4 murders: 1 in Belize City, 1 in Ladyville, and 2 in the Cayo district. We start first with the murder of 57 year-old Walter Dawson, whose body was discovered yesterday morning.
Residents of Marage Road area found him on the side of the road with a savage chop wound to the life side of the head, and another wound to the neck which almost severed his head.
It's a particularly gruesome murder, with very little answers, and the police are begging for help to solve it. Today, we spoke with the Police Press Officer about it, as well as a family member who asked to speak off camera. Here's what they told us:
Insp. Fitzory Yearwood - Police Press Officer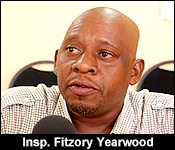 "Police responded to a scene sometime around 7:40 am, where they saw the lifeless body of Walter Dawson, 57 yrs. old, somewhere like a hundred yards from the shrimp farm on Marage Road. Initial investigations revealed that some neighbors heard their dogs barking unusually sometime between 3:30 and 4 am but when they looked out they didn't see anything. Sometime after 7, a Good Samaritan (so to speak) was walking to work when he found a person lying face down on the edge of the road, called for police, police responded, he received severe head injuries and a cut wound to the neck almost decapitating him. He had other stab wounds and injuries to the back. At this time we don't know what the motive is, we are asking the assistance of the public to help us to try solve this one."
Voice of: Sara Dawson - Family Member
"We got a phone call stating that they found his body somewhere down in Japan and that he had a chop wound to his neck. We were shock and surprise for the call, we didn't expected it and we didn't know. His death came so suddenly to us. So we are really shocked by everything that happened. Walter is a great guy, he socialize with everyone, he will surely be missed; the laugh, the talks, we had a lot of fun times together hanging out; he really helps a lot around here, anyone needs something they would tell him, "Walter can you please come and do this, he is going to come." We are all just shocked by the news, we are sadden by it because he has been living around here for the past 2 years. His family is mostly in the United States. He will be greatly missed around here at Dawson's residence."
As you heard from Sara Dawson, most of his family are living in the US. We are told that he has one daughter, and he moved to his mile 11 apartment about 2 years ago.

Man Stabbed And Shot In Cayo...
(posted on Mon Feb 20, 2017)
Cayo police are investigating a double murder and the possible connection between both. The first happened last night before 12:00. 23 year old Alvaro Aldana was attacked as he walked in a park with his wife. He was stabbed and shot. Courtney Weatherburne has more details on Aldana's murder.
Courtney Weatherburne reporting
Every night Alvaro Aldana would have a smoke on this cement platform, right in front his house. It was a habit he just couldn't break. But there will be no more draws of nicotine nor puffs of smoke in the air.
That's because Aldana was executed last night in this overgrown park, behind PK restaurant.
Around 11:30 last night, Aldana's wife wasn't feeling well and they both went out to get a cab to go to the hospital. But Aldana had to stop off at his mother's house. Aldana and his wife took the shortcut through the park to get to his mother's house. A man emerged from the darkness and opened fire.
Voice of: Shelee Lemus - Wife of Deceased
"When we were walking, I heard a gunshot and then he said run, so I start running and then while running I heard other gunshots and then I heard a scream from him, then I heard more shots and he screamed like 2 more times and by the time I was really far I was at the highway running, screaming, someone help me please."
She waved down a taxi man that was passing by and went over to her mother in law's house. She quickly called the police.
Shelee Lemus - Wife of Deceased
"By the time we arrived the police were already there searching, but they haven't reached where his body was. So while we were searching we divided ourselves and we called out Alvaro, screaming for him. We called him Avi, we called out Avi where are you and then my brother-in-law said, here he is and when he said he was here, I thought the worst, because I didn't hear anything about him. When I saw him, he was lying flat face down."
Aldana was stabbed to the back and shot to the left side of his body and face. LEMUS says she doesn't know who would want to kill Aldana so ruthlessly.
Shelee Lemus - Wife of Deceased
"It's confusing for me, but if they had shot him on the head why would you stab him afterwards that doesn't make sense. So I'm here wondering."
Courtney Weatherburne, 7News
"Did he tell you about anyone wanting to harm him or anyone wanting a hit on him or something like that for them to shoot and stab him, kill him in this manner?"
Shelee Lemus - Wife of Deceased
"No, not that I know."
Courtney Weatherburne, 7News
"Do you think that this was planned hit on him or he wasn't the target?"
Shelee Lemus - Wife of Deceased
"I don't know what really happened, but if he was to be a target, no one knew that he was going down, so probably it was a crazy person maybe on heavy drugs or using a lot of alcohol, God knows or he just got crazy and saw us coming start shooting."
While on the surface the family grapples with all these questions, they have to confront the deep wound of Aldana's murder.
Shelee Lemus - Wife of Deceased
"Here everybody here loves him, everybody here is my family, everybody loves, appreciates him because he was loved I would say. If he had, everybody has, he was a great dad, a great father. He loved us very much. He loved us very much that's one thing I could say. He loved me very much and he will always be missed."
As you heard, Lemus told us she isn't sure of any recent issues Aldana had with anyone but he had a the reputation of trouble maker in his past.
Aldana leaves behind a 3 year old son.

Two Hours Later, Another Turns Up Dead, Was It His Killer?
(posted on Mon Feb 20, 2017)
And 7 hours later, another man was killed in Cayo in what is believed to be a related murder. But the identity of this second murder victim hasn't been confirmed at this time. The information is that police found the body of a black man early this morning at 6:00 on First Street behind the Sacred Heart College. He had been shot to the head. Now there are more than a few theories connecting the double murders, but Aldana's wife shared what she knows.
Voice of: Shelee Lemus - Wife of Deceased
"Apparently from the information that we got from the police station, yes, it could be that it was the same person that did both murders."
Courtney Weatherburne, 7News
"So you mean the same person that killed your husband and this guy, this guy who also supposedly killed your husband."
Voice of: Shelee Lemus - Wife of Deceased
"No, from my point of view I could say that probably it was the same person who killed both. but I don't know who the other guy is, this morning I was told at the police station that they found another body of a male person of dark complexion who was also shot."
Courtney Weatherburne, 7News
"You don't know who the guy is or anything like that? Any connection with your husband or anything?"
Voice of: Shelee Lemus - Wife of Deceased
"No."
The information we have gotten is that the second murder victim may have killed Aldana then he was killed early this morning. Police are looking for 1 man in connection with the second murder victim's case. The second murder victim remains unidentified. He had on a black sweater, grey polyester jeans pants and white Nike tennis. If you all have any information or may know who this man was, you can call the police.

Police Confirm Connection
(posted on Mon Feb 20, 2017)
And today at a Belize City press brief police confirmed that connection between both Cayo murders. Police press officer Fitztroy Yearwood discussed more about these cases and also made a plea for the public's help in this investigation.
Insp. Fitztroy Yearwood - Police Press Officer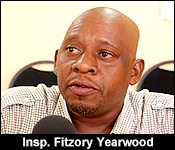 "We are public assistance in coming forward to try to help us in investigation these crimes, especially this one in particular. We cannot say what's the motive, if its robbery at this time, but as soon as he investigators find out, we can share that with you."
Daniel Ortiz, 7News
"Is there anything that suggest that this murder might be connected to the one which happened in San Ignacio as well, this morning? We have received reports or suggestions which say that this unidentified man may have been an assassin of some sort sent to deal with this particular situation the night before and that he has some other identifiers which may suggest that is from Taylor's Alley area."
Insp. Fitztroy Yearwood - Police Press Officer
"I'm glad that you mentioned an area for us, so we can try to identify our latest victim that police discovered around 6am this morning and based on the way that person was dressed when he was found, it would suggest that he might be the suspect for the murder that took place earlier last night. We have to try to identify it first and now that we have an area to look, maybe we can show his pictures to them and see if we can get a true identity of that person."

Cousin Kills Cousin In City
(posted on Mon Feb 20, 2017)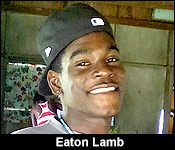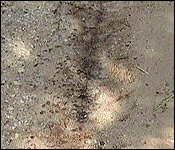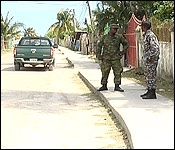 The weekend's fourth murder happened in Belize City - and it is a case of parricide - or a killing between close relatives. Seventeen year old Eaton Lamb was hanging out out near his home on Pelican Street, when his cousin Tishawn Hamilton confronted him with a knife. Lamb attempted to flee, but Hamilton stabbed him to his chest and back. Lamb made it to Antelope Street Extension before police were able to intervene. He succumbed to his injuries shortly after being rushed to the KHMH. We spoke to the police and his family for more details...
Insp. Fitztroy Yearwood - Police Press Officer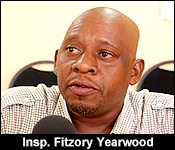 "On Saturday around 12:15am police visited the KHMH ward where they saw the lifeless body of 17 yrs. old Eaton Lamb. a few minutes earlier sometime around 11:40 or so police were on patrol on Antelope Street Extension where they saw Lamb running from 24 yrs. old Tishawn Hamilton. He was in direct pursuit with a knife in his hand. Police managed to disarm Hamilton, he was then detained and Lamb was transported to the KHMH for treatment. Unfortunately about 20 minutes later, he succumb to his injury. We know that Hamilton is detained and should be charged for his murder hopefully by the end of the day."
Jason Lamb - Older Brother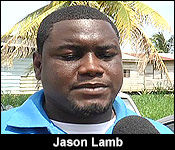 "Make a long story short, it's his own cousin who killed him. It's so close, it hurts but it's not something that I could get over so easily. But all of them are friends because they are cousins, because they are around every day. Right beside us they lived, but I don't know what really trigger it to make the man to do a crucial death to his own cousin. He left the family in a verdict where everybody was panicking. These people feel scared know because they feel as though this happened because of arguing and something like this will always happen. I just want everybody know that my brother is gone, it was a loving young boy, regardless of what happened, Let nature takes it course. Justice is supposed to take over from now."
Hamilton was found in possession of the murder weapon and detained by police. He is expected to appear in the Magistrate's Court this week.

23 Years For Stabbing Wife 32 Times
(posted on Mon Feb 20, 2017)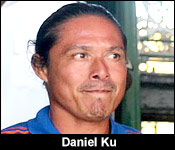 The man who stabbed his wife 32 times and then slit her throat will serve 23 in jail. As we told you last week, Daniel Ku pled guilty to the lesser charge of manslaughter. Well, today Chief Justice Kenneth Benjamin sentenced him to 23 years today by. But Ku will only serve 13 years because he's already served 10 years for the 2006 killing. Actually Ku's sentence would have been 25 years but 2 years were deducted because of mitigation pleas by his attorney, Bryan Neal and his brother.
In December of 2006 Ku killed his wife, Anna Maria Magdaleno Basto. He alleged that they had just had sex and Basto said that she has a lover who was 10 times better than him.
Ku was originally convicted of murder but he appealed his conviction and sentence of life imprisonment. The Court allowed an appeal and ordered a retrial. About 2 months ago the retrial was aborted because the jury was tainted. Before the third trial commenced the DPP reduced the charge of murder to manslaughter. Ku then elected to plead guilty to the lesser charge.

Thousands of Pound of Local Potatoes Rotting In The Fields
(posted on Mon Feb 20, 2017)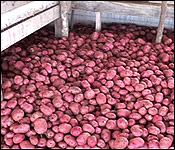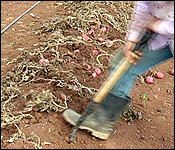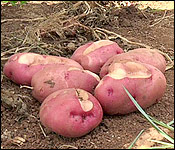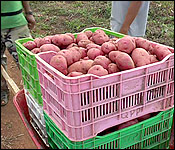 Belizean potato farmers are in crisis mode because their product is rotting in the fields. It's due to Mexican imported potatoes which are still on the market when the Belize crop came ready for harvest. Now, this is the balancing act that the Ministry of Agriculture has to do every year with key vegetable crops which are grown locally, but not in sufficient quantities for year round supply. So, that's when those white potatoes are imported, but when the local red potatoes hit the market, the Ministry of Agriculture has to make sure that there's no white potatoes there to compete with them. And that's because given the choice, most consumers would prefer the larger, cheaper imported white and brown potatoes. Many of those farmers are in the San Carlos area of Orange Walk South - and the area representative who is also an agronomist, says that the farmers are in distress and government has to do something to make sure they don't suffer a total loss of crop.
Hon. Abelardo Jose Mai, PUP OW South Area Representative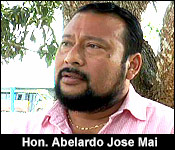 "Every day that passes, every hour that passes farmers are losing their potatoes. So I don't know what is taking so long to come to reach an agreement - meanwhile, the famers desperately have to sell. So they are selling at whatever substandard prices they can afford and you selling left, right and center. So who will end up suffering? The farmers, selling at a very low price and I think it's unfair."
Reporter
"There is no way that .75cents per pound of the product is beneficial to the farmers?"
Hon. Abelardo Jose Mai
"Absolutely not. The instant that that price was proposed, it should have been rejected by the ministry, because they know it doesn't cost .75cents to grow a pound of potato and what the minister says is that they we have 15,000 pounds and that supposed to be more efficient. He is so ridiculous. The imported potatoes are being sold at .75cents imported. So how will the farmers' local production be sold at .75cents a pound when we know that everything we produced in this country is far more expensive than any other country in the world (put it that way)."
Reporter
"We have heard Minister of Agriculture Godwin Hulse, talking about the issue, specifically discussing the probability of implementing a post-harvest program."
Hon. Abelardo Jose Mai
"The best way to store potatoes are in a cold storage. But there is tremendous cost to that. Warehousing is very expensive in Belize, especially cold storage. So he wants these people to store potatoes in cold storage? It will cost a lot of money. I don't think it's practical, I don't think it's feasible. I think that at this point there is only one thing that we can do to reduce spoilage in potatoes. It will not eliminate it completely, but it will reduce the losses to farmers and that is if we can warehouse or withhold the potato fries. If we can control or get the cooperation of the French fry importers, and we can say to them to kindly hold your product for 1 month initially, so that it gives time for the local potato to be absorbed by the market. So our potato will be converted into fries and it's a good potato fries. I think that that will help the situation a lot."

Hulse says Itís The Contraband
(posted on Mon Feb 20, 2017)
Mai has written to the Prime Minister to ask him to put a one month prohibition on imported fries. But while Mai wants to put the potato peelers to work, Minister of Agriculture Godwin Hulse says what he needs to help with is putting the contraband smugglers out of commission. Hulse says they are the reason that the market is flooded with Mexican potatoes. In fact, Hulse says that the last permit to bring in Mexican potatoes was issued in mid-January and it was to bring in four thousand pounds over an 11 day period. That has long expired but the market remains flooded with Mexican potatoes which outsell their Belizean counterparts. Hulse says his Ministry is looking for solutions:
Hon. Godwin Hulse, Minister of Agriculture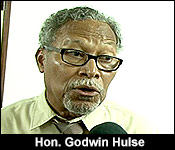 "Ministry is playing the role of a facilitator, because one of the problems as I understand it is about 2.5 million pounds of potato. But the country uses 100,000 a week. So that's 25 weeks supply. Somebody has to store it, somebody has to take care of it to filter it through the process. I can't speak for this year, because I just got this ministry, but I'm hoping that next year when we have this, we won't have this. It's either we have storage or we have phase productions, so everything doesn't come in one day. Because that the problem with most products in Belize - all the cashew, mango in one day, we can't store it and clearly people can't buy it one day."
"It would be better to drop the price and try to see if the distributers will take a greater quantity than keep it at the same price and they only buy what they can buy. But I wanted to put this in the mix, because I've heard a lot on radio about permits being given out. Our check of the ministry, show that we have not issued any permits since the last 3 weeks. 18th January was the last permit and I made the list available. But there are and that's why you heard me speaking about it a while ago, about contraband, because that is one of our biggest enemy and until we can get on top of that and until the Belizean importers have a conscience and realize that we are working in one country and if you kill this off, then they time will come when we will be totally foreign dependent."
Reporter
"As it stands right now, the farmers who have thousands of potatoes at their homes just rotting or some of them say they are trying to negotiate down the price, some of them say it makes absolutely no sense, because the chemicals and fertilizers are so high and they are basically operating at a loss if the bring it down to the price of the Mexican potatoes are going for, where production is really cheaper in Mexico, so at this point in time, this is just a loss for the farmers."
Hon. Godwin Hulse, Minister of Agriculture
"There should be no Mexican potato here."
Reporter
"But there are."
Hon. Godwin Hulse, Minister of Agriculture
"People need to point out where they are, because as I said the last permit was for 4,000 pounds, was the 18th January. We are at February end almost. And if it's a 100,000 per week being use, then do the math. There should be none, unless it's coming from La Union or somewhere else and that's why we have to clamp down."
"Last but not least I want to say this though, because I've understood from some importers and some users: restaurant people, that it's not all the potato that is satisfactory for marsh potato, for French fries, for chips - so all of those things have to be look at as well to make sure that the quality of potato is grown is one that you the consumer wants and then of course talking about price. Remember again the government has a responsibility to provide for all the nation. You all like to say that 44% or something like that of the people are poor, so you can't be putting high priced food on them."
Reporter
"The aspect of storage that you proposed for the future, is that something that being looked at as something that can be done, or will it be cost effective or not?"
Hon. Godwin Hulse, Minister of Agriculture
"It depends. I have commissioned my people to look at it urgently, because and then hopefully that a private sector investment. There are lots of people in Belize who have money, who would want to invest in certain things. That could be an investment possibility."

Hon. Hulse Says Son Was Defending Himself
(posted on Mon Feb 20, 2017)
And while Hulse was businesslike when he spoke about the plight of potato farmers, he was far more animated when he discussed a criminal complaint involving his son. That young man is accused of pulling a gun on a man he'd had a business dispute with. The report has been with Belmopan police for a month but no arrest has been made. Today Hulse said his son bears no blame for the business dispute which got physical:
Reporter
"January 22, your son Kensly was accused of pistol whipping a man at a gas station in Belmopan. He has not been charged as yet. Can you comment or maybe share an update?"
Hon. Godwin Hulse, Minister of Agriculture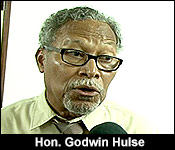 "Absolutely not, he didn't pistol whip anybody. You could actually call the young man and go see you know. Let me give you a bit of the case so you know. Let me quick give you the chronology young man: A man came to the gas station as I understand it and my son was with me in the south that day to buy some butane. After his truck was filled, he decided not to pay, because he said "Oh your meter is wrong." He left without paying. Not only did he leave without paying, he came back with a police. Why the hell would a police come back is beyond me. Police inspects the meter and tank. Now I don't know what expertise he has to do that, because other people were buying. He left again without paying. When my son found out I said to him "report it to the police, because the guy as to pay." My son I think reported, I am not sure who he reported it to, but anyhow he gave the guy the receipt. The guy went down to the station Sunday morning while my son and his wife and his kid were heading to Mountain Pine Ridge and in the station attacked as I understand it the attendants - cursing up etc."
"My son got there into that cursing match as well. Not only did he get into the cursing match, he (the man) rushed towards hos vehicle. Now my son doesn't know what the hell is coming out of the vehicle and so my son grabbed him. That is my understanding from everybody there, and pulled out his weapon. While he did that, the wife came and whap him in his back with something. Now please explain to me if you should stand there to make some foreigner or some Guatemalan or whoever he kill you backside and then run across the border and the case done. I say hell no."
"The police were instructed by whomever to do their thing. I didn't intervene any at all."
Reporter
"Sir, a person pulls out a weapon and assaults. Whether it is a foreigner or a local. The person is the son of a minister, the police have attempted to arrest him twice. He has been taken into the police station and each time a telephone call has been made to release him. How would you define such a statement? Because you've given us a story, but that belongs in court. Yet the police cannot get your son to the court."
Hon. Godwin Hulse, Minister of Agriculture
"The police has the responsibility to look at a case properly and decide if they are going to charge or not charge and let me tell you something Mr. Wade, it is not pulling out a gun and assault. Please, this is defending yourself, your property, your employees and everybody around and God forbid, if you can't do that in this country, then we have a problem."
Reporter
"That is what the court decides whether your story is right or not, but what the officers are saying is that they can't get to the court because they cannot charge your son. They want to charge him. They have brought him in twice. Could you please speak on the matter that he has been brought in twice by the police, yet they charge him. Not because they don't want, but because they state it is political interference."
Hon. Godwin Hulse, Minister of Agriculture
"That is your interpretation. The police who is giving you "shushu" information, that is your information. It is certainly not mine. I have no political interference in the matter."
The Police press office has refused to issue any statement on the complaint.

Lila Vernon Passes, She Is Remembered As An Icon
(posted on Mon Feb 20, 2017)
Last week, Belize's Brukdown Queen and Kriol icon Lila Vernon was hospitalized due to chronic renal failure. After being airlifted to the KHMH where she was receiving treatment, the 66 year old Vernon succumbed to to her illness yesterday morning. Vernon tirelessly promoted the Kriol culture through her music and activism. We spoke to one of the fellow founders of the National Kriol Council and close friends, Myrna Manzanares, about Vernon's importance to the advocacy and acknowledgement of the Kriol culture...

Morgan Says Lila Warms His Heart
(posted on Mon Feb 20, 2017)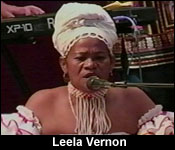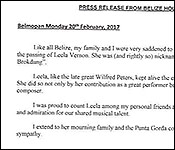 Rapper, Brokdong artist and DJ Kenny Morgan shared stages with Lila Vernon - android us today that he remembers her with great joy and respect:…
Today no less than the head of state, the Governor General sent a letter noting Lila Vernon as a great performer and composer. He calls her a personal friend.

Lila, In Her Own Words
(posted on Mon Feb 20, 2017)
And the respect that so many had for Lila Vernon comes from her irresistible charm as a performer and her commitment as a culturalist. Here is one of her last known interviews, where she spoke to Joe Lopez about her music, her successors, and the connections Kriol culture has to the others in Belize...
Lila Vernon was brukdong artist of the yea rio 2011.

CDB On Caribbean Business, Debt, Reserves
(posted on Mon Feb 20, 2017)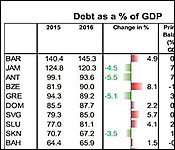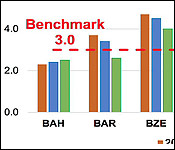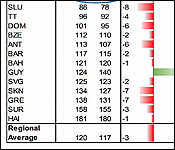 On Friday in Bridgetown, Barbados, the Caribbean Development Bank held its annual press conference. 7News was there and as we showed you on Friday's news, the President of the Bank and the Director of Economics commented on the sluggish performance of Belize's slumping economy. Dr. Justin Ram said that the economic slowdown is due in part to the difficulty of doing business in Belize. It's a problem all across the region in the 19 countries which are members of the bank - where the annual World Bank report showed, it's becoming harder to do business in the Caribbean. Belize went down two notches in that survey - which is the trend across the region:..
Dr. Justin Ram Director, Economics - Caribbean Development Bank
"The ability to do business has deteriorated in most BMCs. Doing business in the region continues to be plagued by our economies' lack of competitiveness and, with the exception of Guyana, which moved up 16 places to 124 in the World Bank 2017 Global Doing Business ranking, all other territories lost ground."
"An aggressive and ownership-driven reform agenda puts Jamaica as consistently the best regional performer in the doing business ranking; notwithstanding the slight fallback in ranking in 2017 relative to 2016. Overall, the region's ranking fell three places to 120 in 2017."
And, Ram says when the private sector is having a hard time, it puts public finances under pressure - which is what leads to low economic growth and ballooning public debt - which Belize could be a textbook case for. Here's how he put it:..
Dr. Justin Ram Director, Economics - Caribbean Development Bank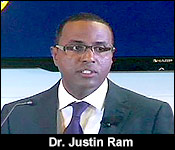 "There is a correlation between adverse doing business conditions and weak economic performances which ultimately leads to a cocktail of fiscal pressures and high debt. The region continues to be characterized as an area of low economic growth and high public debt. More than half of the BMCs are saddled with debt ratios in excess of 60 percent of GDP (the level at which debt becomes a drag on growth)."
"The economic cocktail also extended to foreign currency reserves which were below benchmark levels in some BMCs in 2016. These declined year-on-year to less than the equivalent value of the global benchmark of three months of imports, for example, in Barbados. There were improvements in The Bahamas and Suriname but reserves remained below the three months threshold in these countries as well. In other territories, foreign exchange reserves remained above the threshold though the year-on-year changes were mixed."
Belize's reserves declined substantially in 2016 due to the Ashcroft Alliance payouts, but it remains above the three month threshold - which is better than Bahamas, Barbados, and Surinam whose reserves have all been dangerously low.

CARICOM Heads Talked Regional Issues
(posted on Mon Feb 20, 2017)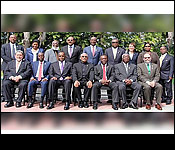 The 28th inter-sessional Meeting of the Conference of Heads of Government of CARICOM in Georgetown Guyana ended on Friday. Key issues were regional security, discussion of the carom single market and economy, correspondent banking, and tourism in the region.
Today we spoke to Ambassador Daniel Gutierrez about how this pressing issues were handled:...
Daniel Gutierrez - Belize Ambassador, CARICOM
"There were many things discussed as you might imagine. However, perhaps some of the things that were front and foremost were the CSME, and also the Belize Guatemala issue, corresponded banking, the heads of government listen carefully to the situation regarding the Belize/Guatemala border issues. They listened attentively like I said and towards the end as the documents coming from the conference will show, they strongly back Belize's position and unquestionably backed where we are and how we are going with this."
Courtney Weatherburne, 7News
"The topic of the Belize/Guatemala relations, I understand that there was a statement released on the progress of the Sarstoon protocol. Could you comment on that and what came out of that?"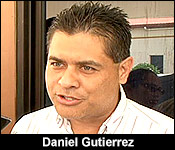 Daniel Gutierrez - Belize Ambassador, CARICOM
"No I cannot. I can only tell you what the conference said and the conference was very supportive of Belize's position."
Courtney Weatherburne, 7News
"Sir, I understand regional security was also a topic, do you want to discuss?"
Daniel Gutierrez - Belize Ambassador, CARICOM
"It was indeed, there are any number of issues that pertain to regional security. Some of it was dealt with caucus and as you know that is not something that is publicly dealt with but there is a concern. There are drugs moving through the region, that is a significant concern for us. There are any numbers of other issues that have to do with security and those were discussed in details in the conference indeed."
Reporter
"Economics, de-risking, is that still upfront?"
Daniel Gutierrez - Belize Ambassador, CARICOM
"Absolutely, I will tell you Marisol that de-risking not something that worries Belize alone. of course Belize's Prime Minister and the Prime Minister of Antigua and Barbuda have been single out in terms of what they have been doing, but it is not only affecting Belize. It is affecting many countries in the Caribbean, so it was discussed at length. I can tell you that there is no easy solution on the horizon, the central bankers of the region have come together, they have looked at different things that can be done. Clearly, our caucus of ambassadors in Washington will have their work cut out for them in terms of working closer with the incoming Trump administration to see what can be done because it has been described before and it is being still described as a private sector de-risking situation."
The joint communique issued at the end of the meeting says, quote, "Heads of Government noted, with regret, that the undertaking by both countries and the Organisation of American States (OAS), to engage in the design and development of a mechanism of co-operation for the Sarstoon River, remains outstanding and urged both countries and the OAS to redouble their efforts in this respect."

Home | Archives | Downloads/Podcasts | Advertise | Contact Us