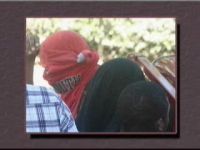 Two Belize Defense Force soldiers are in jail tonight after they were busted with a trove of dangerous ammunition, allegedly stolen from the Price Barracks Compound. Police intercepted BDF Sergeant 30 year old Emmerson Michael and BDF Lance Corporal 29 year old Henry Williams in a BDF Land Rover at the junction of Vista Del Mar and the Northern Highway on Friday night at 8:30.
They had one thousand three hundred and forty rounds of 5.56 ammunition inside the vehicle. Those are the kind of rounds used in assault rifles such as M-16's and AR-15's and police believe that the bust has much wider implications. It is the product, we are told, of a tip which police believe has led to the unravelling of a ring which sourced firepower for Belize city's street gangs.
They were arrested and arraigned in court today for possession of ammunition without a license. Their attorney Dickie Bradley argued for bail because since the men were soldiers, in uniform, and supposedly on duty – under the Parent Act – a Magistrate can grant a soldier bail for a firearm offence. After an hour of argument, Magistrate Edd Usher was unconvinced and remanded the soldiers to prison until January 26th.
The Belize Defense Force's Commander Brigadier General Dario Tapia told us the matter is under investigation and was unable to tell us if the soldiers were authorized to be carry that quantity of ammunition. He says the soldiers were in uniform and somewhere between being on and off duty. Both soldiers are now on interdiction and half pay pending their criminal trial.
Corporal Williams has been in the force for 4 years, while Sergeant Michael has been enlisted for 8 years.