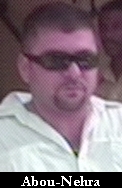 After a long absence and many missed court dates due to illness abroad, Ben Abou-Nehra is expected to appear in court for trial on Monday. The well known businessman was accused of the murder of Shawn Copius, who was killed outside Abou-Nehra's yard. It was set to be one of the most high profile murder trials in recent memory, but not anymore. That's because the charge has been downgraded to manslaughter.
7NEWS
has received credible information which tells us that the DPP's office has issued an indictment for manslaughter. With that, Abou-Nehra, who has not been in the country since December when former DPP Kirk Anderson upgraded the charge to murder, is expected to be in court on Monday. Because it is manslaughter, he can now get the bail that would have been denied him if the murder charge stood. Today his attorney Dickie Bradley told us that he sees no reason why Abou-Nehra should not be here because, referring
"his doctor said he's coming along very well."
Bradley said he didn't know if the charge would be murder if manslaughter because as he sees it there's nothing in the file to support either charge. And indeed that may be so. Reports to us say that Abou-Nehra's statement given on the night of the killing has mysteriously disappeared from the case file. We'll tell you what happens in court on Monday.