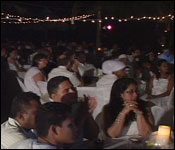 San Pedro may be Belize's premier tourism destination, but Placencia was the one that virtually swept the 12th annual tourism awards on Saturday night at Bannister Caye.

Daniel Ortiz and Cameraman Codie Norales attended to meet with those who pretty much carry this important industry on their backs. Here is their report.
Daniel Ortiz reporting
This year's Tourism Awards were almost swept by tour operators and businesses out of Placencia, which was recognized as the Tourist Destination of the Year.
Because Belize's economy depends so heavily on this industry, it is easy to recognize the fancy hotels, and beautiful exotic destinations. People often forget however, that there are real individuals who work very hard behind the scenes to drive it forward.
One of them is Natalie Ranguy, who makes a first impression on her guests, and you know what they say about first impressions. She makes sure that each individual she comes in contact with remembers her, and by extension, Belize.
Natalie Ranguy - Front Desk, Chabil Mar Villas - 'Frontline Person Of The Year'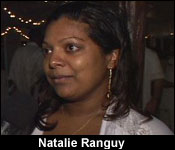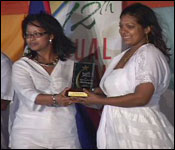 "From the time your guest steps on your property you know that that person is a value to your property and to Belize. So you have to make sure that they're contented and they're happy because they travel all the way just to come and see our country and when they get here we have to make sure that they have a good time and want to come back and bring friends."
And after the front staff gains their respect and trust, it is up to the tour guides to impress the guests with their vast knowledge of Belize, and whatever activity they set out to participate in. For Jerome Williams, logistics are the most important feature of his Scuba Tours. He says that his guests can spot a lack of preparation very easily.

Jerome Williams - Tour Guide, Huracan Diving- 'Tour Guide of the Year'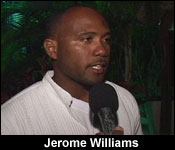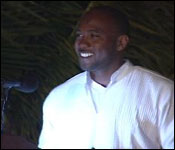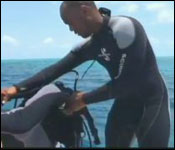 "It is expected that I must ensure that everything is properly coordinated get to the boat that we have everything ready and that we're also ready to go too. And once we're out there from day to day it becomes a routine."
Daniel Ortiz
"What does it take to be the tour guide of the year?"
Jerome Williams
"It takes firstly being humble, being patient, hardwork and respect."
And after the guests have completed a full day of tours, they look to the restaurateurs for a memorable dining experience. John Lee of the Placencia Maya Bistro says consistency of service and maintaining a high standard is the key:
John Lee - Co-Owner, Placencia Maya Bistro - 'Restaurant of the Year'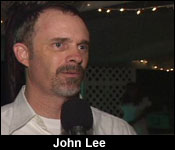 "When someone orders a particular dish, if they come back and order the same thing - it has to look the same, it has to taste the same, it has to be on the same plate. If it's something different they will say this isn't what I had the last time so we have customers that get hooked on one thing."
The business owners in the tourism industry all believe that their employees and staff will either make or break their success. They are especially important because the owners have invested their lives and savings in a sector where fortunes can be fickle.



Ellen Lee - Co-Owner, Placencia Maya Bistro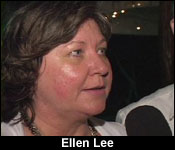 "We have a lot of people who are working for us that have more experience than we do and if we get the right people then it's really just a matter of teaching our way of doing it, what our food is like, our service style is like and generally as long as our employees are happy they're going to be producing the food and service that we expect them to do."





Apolo Caliz - Representative, Placencia Tourism Center - 'Hospitality Award'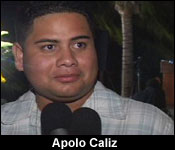 "We take hospitality in our office very seriously. For example when we have a customer in our office and a tour has gone wrong - we try every possible way to find a solution for our guest. At the end of the day, Ms. Pollard and myself - we find the solutions for them. Again when they leave our country they leave our country happy."







Paolita Bedran-Figueroa - Operations Manager, San Ignacio Resort Hotel - 'Hotel of the Year'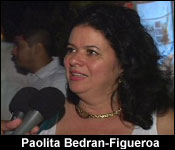 "The greatest thing that we have is our staff. From the smallest, and it has nothing to do with category but where they work and how they work and the people that clean and cook - that's our incredible asset that we're blessed to have. They are the people that got this award for us."
And if these owners, operators and employees of this industry can maintain their balance, they get the prestige of a long tenure like that of Jesse Young. She has been a part of the Community Baboon Sanctuary since it was opened in 1981.



Jesse Young - President, Community Baboon Sanctuary - 'Lifetime Achievement Award'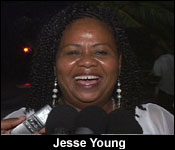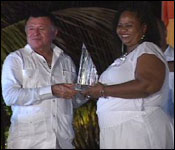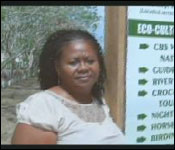 "I'm really excited right now to receive such an honor. As I said I wasn't expecting this because I'm usually a person that works behind the scenes and not usually work to get any recognition. My people and my community usually come first. I have no regrets, it has been challenging and the road has been rough sometimes, I get discouraged and I want to give up but then when I think about my people I always encourage them and tell them 'None but ourselves'. That's my motto, if we don't do it then nobody will do it for us and that encourages me to do that."
These tourism partners often get a wake-up call from their guests, who judge them by an international standard. They told us that there are often guests for whom they go beyond the call of duty. According to them, the policy is; even if the customer is wrong, the customer is still always right.
Jesse Young
"We do as in any business we have customers that are not satisfied even though you've tried your best but we will always try to work with them because we value our customers as number one so we would always give them the benefit of the doubt and make sure that they're trip is a memorable one."
Natalie Ranguy
"Well first of all you have to listen to whatever complaint they are having and based on what they are looking for and we cannot accommodate them then we need to try other alternatives. But at the resort what we normally do if a guest has a complaint for example they don't like the room, or the service that they're getting, then we pull them aside and we talk to them and try to work it out then and there. If we cannot help them then we try to relocate them."
Marian Bedran- Roberson - Managing Director, San Ignacio Resort Hotel - 'Hotel of the Year'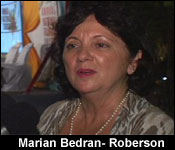 "A lot of times you always think that maybe we're doing everything right and that's not the case. We need as Belizeans and Belizean businesses to understand what travelers expect and travelers want."
Apolo Caliz
"We attend to all our guests with a smile. Even if we have mad customers, happy customers, crazy customers because we do have those but we attend to them with a smile and when we have them in our office we attend to them as though they were at home and let them feel that they are a part of our Belizean culture, part of Belize so that when they get back to their country they tell a friend, to tell a friend and tell a friend and Belize gets more people like that."
Ellen Lee
"It is challenging, it is difficult and all we can do is try to do our best and hope that our little piece of the pie comes to us."
The award for Tour Operators of the Year went to the Splash Dive Center, while the Placencia Lobster Fest won the award for Major Festivals and Event of the Year.