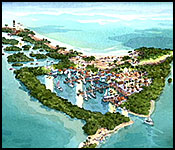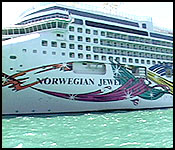 Today was first day in court in which the Belize Tourism Industry Association is trying to block Norwegian Cruise Line's mega cruise development on Harvest Caye in Southern Belize.
As we've reported on numerous times, BTIA contends that the Department of Environment rushed through the public consultation process on the project, and pushed through a development which wasn't environmentally sound.
Justice Abel heard the first of their attorney's arguments today, and after the session, we asked Godfrey Smith to explain it to us:
Godfrey Smith, Attorney for B.T.I.A.
"In a nutshell we're saying at this stage we just have to show the court that we have an arguable case that the DoE and the NEAC made a mistake. They made a mistake, in layman's terms, by not recommending a public hearing when the law has a list of factors that should be considered in deciding whether to have a public hearing. So the environmental law lists like the magnitude of the project, the complexity of it, the magnitude of the investment, whether there is a deep interest in it by the public. We are saying all of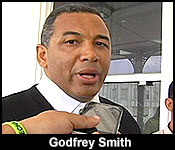 these things existed, therefore the decision makers ought to have recommended a public hearing. But perhaps more egregiously, we are saying that before they could have gone on to consider whether to approve the EIA, they ought to have complied with the statute which says you must give the public two full weeks' notice to get their comments together and submit it. When you look at the time when the EIA was submitted - 21st of February and the date when it was considered and approved by the DoE, which I believe was the 4th of March...two weeks hadn't expired so they were rushing the thing and doing it in breach of the law which is set up there to make sure that the public has full opportunity to participate."
The case returns back before the court on Wednesday.