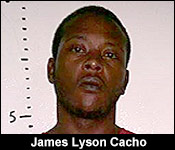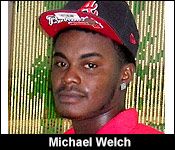 Last week, we told you how the James Lyson Cacho, was allegedly caught by the Gang Suppression Unit with a gun and ammunition. He's on remand for those offences, but tonight, police suspect that he was involved in a recent Belize City murder.
Cacho was brought back to court today where he was arraigned before Magistrate Ladonna John on the criminal charges of murder, attempted murder, dangerous harm, and use of deadly means of harm. Due to the nature of the offenses, he wasn't allowed to declare a plea, and he was further remanded to the Belize Central Prison until August 31.
Cacho is accused of the murder of 24 year old Michael Welch, who was gunned down and killed on March 1 while he with his cousin, Kingsley Morrison at Morrison's house on Periwinkle Street. They were ambushed by two men. Welch died from his injuries about half an hour later, while Morrison who was also injured, survived.
Another man, 18 year old Tarique Gillett, was charged with the same offences for this shooting March.