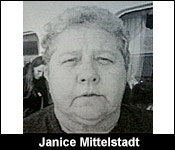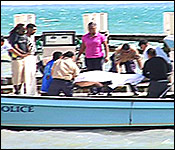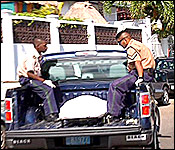 Another cruise tourist has died while snorkeling. 67 year old American National Janice Mittelstadt died while snorkeling near Sargeant's Caye. She had arrived to Belize on the Princess Cruise Line and was on a tour with Hugh Parkey's Belize Dive Connection when the incident occurred. Tour guides report that she was snorkeling when she suddenly went underwater. Superintendent Gualberto Garcia, the Officer Commanding the Tourism Police Unit told us more.
Supt. Gualberto Garcia, OC - Tourism Police
"Basically what happen is that the Tourism Police officers were performing duty and at about 9:35 this morning, we received information of a body at the Radisson Pier. As a result of that police visited the scene and upon our arrival there, we discovered the body of a white female who was apparently dead."
Emanuel Pech
"What happened?"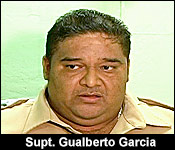 Supt. Gualberto Garcia, OC - Tourism Police
"Based on that we had to conduct an investigation which is still ongoing. It is very young at this time. However what we can say at this moment is that this person is an American tourist. She has been identified as one Janice Mittelstadt. She is 67 years old. Her date of birth is the 14th March, 1948. She has an address in South Dakota in the United States of America. Indication is that she came on a cruise ship this morning - since we had 4 cruise ships. She was picked up there some time this morning and went on her tour. Information so far is that she was snorkeling somewhere off Sergeants Caye, when she suddenly went under water. She was rescued. She was given emergency services. However she could not regain consciousness and then she was transported to the mainland where the police encountered her this morning."
Reporter
"Has the police found out so far whether this person had any condition that could have led to her demise?"
Supt. Gualberto Garcia, OC - Tourism Police
"I would say no on that. We do not have any indication at this point if she had any pre-condition that would have led to this. However, the body is currently at the KHMH morgue and a post mortem will be performed on the body and upon the conclusion of that, then we will be able to say precisely what caused her death."
Janice was pronounced dead around 11:00 am. Viewers might remember the case of 61 year old tourist Karl Simmons who died while snorkeling in the Shark Ray Alley Marine Reserve only a month ago. With this dual incidence of older tourists passing away during snorkeling tours we asked police if there isn't more that they can do to ensure that these incidents do not recur.
Supt. Gualberto Garcia, OC - Tourism Police
"Well we have been seeing that for some time now we are being having a few deaths occurring on the sea, especially with diving and snorkeling. But we have also seen that these persons who are dying are people who are advance in age. So we have decided to have some kind of discussion to see how best we can curb this situation, because it can give is a black eye."
The Belize Tourism Board, expressed its condolences to the Mittlestadt family but said they could not comment further due to the pending investigation. Credible sources tell us that Mittlestadt may have experienced some sort of seizure that could have caused her death. But that will not be known until the end of the post mortem examination, which is scheduled for tomorrow.