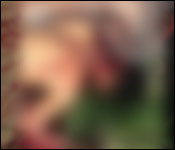 Tonight, Hattieville Police continue to hold a man who they believe is responsible for a savage chopping death. That apparently drunken brawl ended terribly because this man savagely chopped and killed 44 year-old Honduran, Yovany Armando Rosales. He's claiming self-defense, but what police found on the scene was Rosales's body with a chop wound to the back of the head. It appeared that the machete wielder was trying to hack his head off, but failed.
This morning, the Commander of the Rural Eastern Division told us what they know so far:
ACP Edward Broaster, OC, Eastern Division Rural
"Saturday, July the 30th about 4:50pm, Hattieville police responded to a report of a fight at mile 14 on the George Price Highway. Upon arrival at the location they found Yovany Armando Rosales, 44 years old, a Honduran national who resides at number 14 and a half miles George Price highway with a large chop wound to the back of his neck, one on his shoulder and one on his right arm. BERT ambulance responded where they pronounced Mr. Rosales deceased. So far, our investigation has revealed that Mr. Rosales was socializing with fellow co-worker when a conflict transpired which resulted in his death. We have since detained a Guatemalan national who is a construction worker for this incident. He has given a caution statement and he is claiming self-defense, and we have forwarded the case file to the DPP for further guidance being that the individual evoked self-defense in this incident. He claimed that Mr. Rosales came at him with a knife."
Reporter
"Has the knife been recovered from the scene?"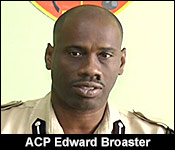 ACP Edward Broaster, OC, Eastern Division Rural
"No."
Jules Vasquez
"We always talk about proportionality, we know that the victim's was almost chopped off from the back. It could have almost come off his shoulders, is there from what you all know so far, proportionality in terms of threat or the supposed threat to the obvious response which is a vicious chopping?"
ACP Edward Broaster, OC, Eastern Division Rural
"Well it's difficult to analyze proportionality, because we were not there so it's hard to tell whether or not the chopping was proportional to the threat that was being - if it is that case. We have recovered a machete with which apparently has on substance we believe to be blood and we believe that that was the weapon that was used in this incident."
Jules Vasquez
"Okay now it was a drunken exchange?"
ACP Edward Broaster, OC, Eastern Division Rural
"They both knew each other and they were drinking together."
Because the co-worker has claimed self-defence, police are obliged to get advice from the Director of Public Prosecutions one whether or not to charge him with murder. He's a Guatemalan national of Old Hattieville Village.