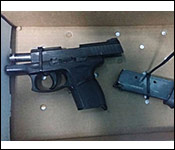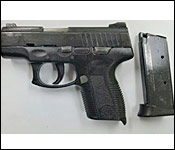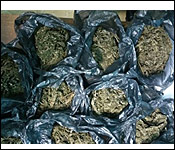 Over the weekend, Rural cops made several busts in the river valley area, a gun which they believe was used in a recent crime, and over 3 pound of marijuana which was craftily buried to hide it. Today Assistant Police Commissioner Edward Broaster told us how his officer came upon the illegal items:
ACP Edward Broaster - OC, Eastern Division Rural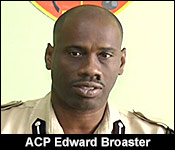 "On Friday the Burrell Boom police confiscated a .45 pistol. We suspect that the 45 pistol was used in the commission of a robbery earlier last month or late last month in the Burrell Boom area. Also in the lord's bank area, the police discovered 1,375 grams on cannabis in the Hollywood area. This was found property for which they were doing operations in that area and discovered. The marijuana was found in several black plastic bags hidden in a bucket buried in the ground in the Hollywood area. The Rural Rapid Response uncovered that based on intelligence gathered."
The gun was also found because a citizen took them to the area to show where the gun was hidden.