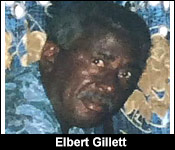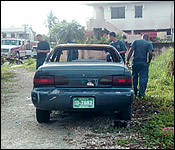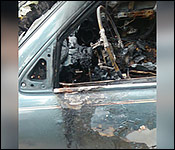 At the start of our last segment we told you about missing taxi man, Elbert Gillett. Police found his car this morning in Belize City and it had been burnt. There was no sign of the 66 year old cabbie. Well, during the news we have learned that sometime this evening a man went to the Caribbean Shores police station and handed over two ID'S to police. One of them, this driver's license was for Gillett. He told the cops that he found it somewhere in Ladyville.
The 66 year old was reported missing by his daughter this morning. She said he left home last night at 11:00 and has not been seen since.
Gillett is as you see him in this photo, and about 5 feet 7 inches tall. He was last seen wearing a button down shirt and dress pants. Anyone that has any information about his whereabouts is asked to call the police.