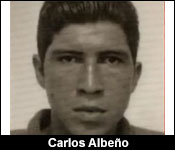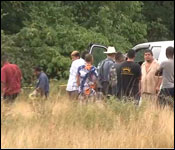 As we told you last night, a man's body was found in Armenia village. He has been identified as 28 year old Carlos Albeño - and he was shot and killed.
At this point, the police are not releasing much information only that they are looking for a Central American man in connection with this incident. Albeno's family also don't know much about what exactly happened and why he was targeted. Courtney Weatehrburne has the story.
Yesterday evening Police and villagers swarmed the bushy road side in Armenia Village. They had found 28 year old Carlos Albeno's decomposed body.
Today his father and a few friends were back at the scene searching for clues that could lead to Albeno's killer.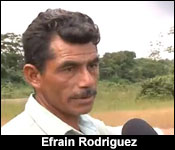 Efrain Rodriguez - Father
"We are trying to see where the criminals went to see if there is any trails but we didn't find any."
Albeno left his mother's house Friday morning around 6:00. According to the family, he had said he would return after 3 days. But he never did. Albeno was shot twice – once to the leg and to the chest. Now his family is left is disbelief, burdened by questions no one has answers to.
Efrain Rodriguez
"I feel it very much because I feel how my son is dead. He lived a calm life just to his house then to the farm and I don't know who hurt him and I want them to find a witness or the person who did it to punish him and leave him in the prison."
Albeno lived with his mother and had no kids. Police have a person of interest from the area - who they are seeking for questioning.