Hon. Marco Tulio Mendez, Precarious And Pressurized Predicament
The PUP Representative for Orange Walk East, Dr. Marco Tulio Mendez is in a precarious and pressurized situation tonight. That's because there are reports swirling, which suggest that he engaged in inappropriate behavior in the domestic setting. We stress that police tell us no official report or complaint has been made, but multiple, credible sources confirm that the Department Of Social Services is investigating a complaint made by his estranged wife.
We did try to speak to Dr. Mendez today in Orange Walk - but when we checked his office at the Northern Medical Plaza - they told us he had gone home sick. When we checked at his home, we could not find him there.
The Leader of the Opposition, Francis Fonseca told us he knows of no investigation.
We do know independently that Mendez is going through a bitter separation with his wife, Dr. Lesley Mendez.
The case is worth noting - even at this preliminary stage - because there are likely to be pressures now brought on Mendez to resign as area representative. Viewers will recall that in November, the 51 year old Mendez indicated that due to health reasons he would not be seeking re-election - but would be staying on as representative. Eight days ago, a candidate was elected to replace him as standard bearer.
We'll keep following the story.

Cane Season Opens (Finally!)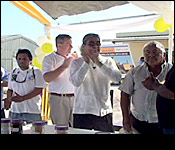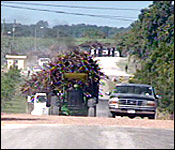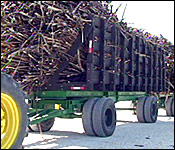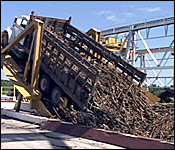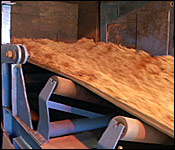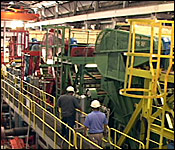 This morning at 10:00, the 2014-2015 sugar cane grinding season finally opened, allowing the country to breathe a collective sigh of relief, given that a month ago, the season and the future of this critical industry were in doubt.
But after a fractious fortnight in cane country, which ultimately led to the splintering of the 55 year old Cane Farmers Association, today it was business as usual at the Tower Hill Sugar Factory.
Our news team was in Orange Walk for a front-row seat. Daniel Ortiz reports:
Daniel Ortiz reporting
This morning, the first cane deliveries arrived through the BSI's gates, starting the season much to the delight of all the stakeholders.
The Minister of Natural Resources and the representative from ASR sat this morning and were featured on a morning talk show held by the media houses in the north. They discussed the start of the crop
Belizario Carballo - CFO, BSI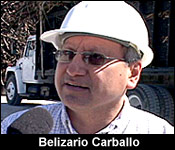 "A crop that would normally start in late November or early December. We are now starting in January, two day later that last year. Last year we started on the 24th and today 26th, we are starting off the crop."
Mac McLachlan- VP, International Relations, ASR Group
"We are very happy that this day has come. We are happy to be moving on with the crop. It's time to do that and I think we are in a position now that we can get on and do what we have to do that's to make sure we are here."
Belizario Carballo - CFO, BSI
"It is pleasing and I see a lot of stakeholders here gathered a bit impromptu in a sense, nothing organized, it just something that came up impromptu this morning with coverage here at the factory gate to witness the first trucks rolling in."
But while it's a good day for the embattled industry, on the minds of the millers is that work is far behind.
John Gillett - Factory Manager, BSI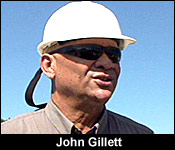 "We are stating now for the 42 days late, which in fact 7 weeks. At this time we should have had maybe over 300, 000 tonnes cane milled already."
So, now the factory owners must work very hard to keep the production at its peak output, sometimes pushing pass efficiency numbers from past grinding seasons.
Belizario Carballo - CFO, BSI
"We certainly will seek to do as much as we can. Last year we started around the same time and we were able to do 1.2 million tonnes of cane, but that took us into the first week of July. Any time after mid-June and the rains can really play a number on you, so it is really weather depending. We have started off today with 6,000 tonnes and we will be stepping that up to 7,000 tonnes a day pretty soon, in the next few days. We are hoping to average around that level."
John Gillett - Factory Manager, BSI
"After we have settled down and evaluated the performance of the factory, we intend to increase that marginally, probably going up towards the 7,600 - 7,800 tonnes per day."
Mac McLachlan- VP, International Relations, ASR Group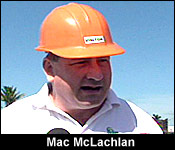 "It's very hard to project that issue at the moment. I think you are right, I think there will be standing cane left at the end of this crop and I don't think there is any point in not addressing that issue."
There are now 3 associations, so how will the delivery of cane now work?
Belizario Carballo - CFO, BSI
"We have to re-organize the delivery arrangements, because the delivery of the cane is organized by what we called quality test groups and before those all came under one banner, the BSCFA, now that you have three associations, it was necessary for us to reorganize those test groups and to then come up with a schedule of delivery to start the crop."
Jose Novelo - Chairman, Sugar Cane Production Committee
"We are scheduling based on association and we are also instituting a system where we have 24 hour delivery. And so within that 24 hour delivery, every association gets their proportionate amount of cane to deliver per day."
But, each farmer must swallow a bitter pill, since everyone accepts that about 200 thousand tonnes of cane is in peril of not being harvested, the governing body which oversees cane deliveries must make hard choices to allow for equity in the delivery process. If rains of June and July get in the way of a prolonged season, the best that each farmer can expect to deliver is only 80% of their investment. The Sugar Cane Production Committee has to ensure that each farmer gets to deliver 4/5 of their cane.
Jose Novelo - Chairman, Sugar Cane Production Committee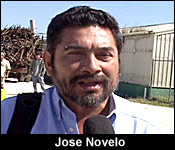 "We want the group leaders to be responsible and to give an opportunity to all cane farmers to deliver their proportionate amount of cane. What will also happen is that the SCPC will be monitoring very carefully the deliveries of the different farmers and whenever we see that they have reached, let's say 80% of their deliveries, then we will tell them, look, we think you should now give the opportunity to those that have not delivered any cane, to deliver a similar percent. So that in that way then, we can ensure fairness, we can ensure equity and we can ensure that everybody remains in the system."
Daniel Ortiz
"They all have their requirements and their responsibilities with the banks and so 80% of their investment, they may still lose money."
Jose Novelo - Chairman, Sugar Cane Production Committee
"There is not much that we can do about losses right now. The fact of the matter is that we might end up with a short crop. That period is actually determined towards the end of the crop whether we can rainy periods or not. Indeed if we don't have too much rain, I am sure that we will be able to deliver most of the cane that is in the field."
That limitation aside, everyone looking forward to make the best effort to save as much of the crop as possible.
Mac McLachlan- VP, International Relations, ASR Group
"I hope that this goes down as a success story for the industry and in the future where, through difficult times we've had, we can now perhaps look more to unity and moving forward together and tackling the various different challenges that we have to tackle."
Belizario Carballo - CFO, BSI
"We are certainly looking forward to making the best of it. I think that there is a lot of enthusiasm on behalf of all farmers, on behalf of us as well at the mill, to make the best out of this crop as possible."
So, to reiterate a few important points from our story, first, by the count of the factory, the season is behind by 42 days, or 6 weeks. Next, if the season had started at the expected date, approximately, 300,000 tonnes of cane would already have been milled. That's important because there is an estimate of 1.477 million tonnes of cane in the ground, and the factory owners believe that at peak efficiency, they can grind 1.2 million. That leaves 277 thousand tonnes of cane that is jeopardy of not being harvested, which would not have happened if there was no delay. And finally, the Sugar Cane Production Committee is trying to ensure that there is an equitable allowance for delivery among all cane farmers. Worst case scenario is that each of the approximately 5,500 farmers can only deliver 80% of their product, which will mean losses. The factors which dictate how big those loses will be arrival of the June and July rains, and the amount of downtime that the factory has with breakdowns.

How A Sugar Mill Works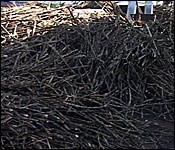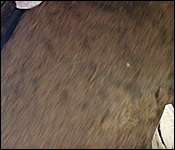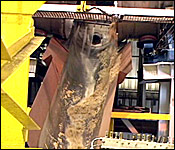 While we were at the factory today, the staff allowed us to look around for ourselves and see the first few tonnes of cane being processed from the delivery phase to the grinding phase. The factory manager gave us a very brief explanation of how it works:
John Gillett - Factory Manager, BSI
"First thing that happens, the cane is weighed on the 100 tonnes scales that we have. After the cane is weighed, it's discharged into the cross carriers. The cross carriers feeds it into the feeder carrier. After the feeder carrier, we pass the cane through a set of cane knives and then through a set of shredders, which prepares the cane for milling. In other words, what it does, it shreds the cane and we referred to it as a perforation index and gets the cane condition, so that milling can start. It's about 16-18 hours, because we have to mill the cane, we have to go through the entire processing and then the crystallization process and all of that process will take roughly about 16 hours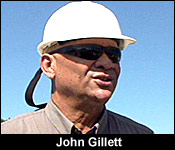 before we produce sugar."
Today, the farmers and millers aimed to have 6,000 tonnes of cane delivered to start with today. After the warm up days, the millers will push the efficiency of the factory to as high as is possible. This means 24 hour work days for the factory staff and the farmers who are cued up to deliver.

27 Year Old On Life Support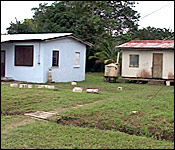 Tonight a 27 year old UB student is on life support at the KHMH after he was shot in his back on Saturday night. The shooting happened in Hattieville at a Birthday Party on Camal Street. 27 year old Eugene Pitts was on the dancefloor when the crowd of partygoers heard a loud bang coming from some bushes behind the yard. The young man's midsection was riddled with shotgun pellets. An eyewitness who asked to appear off camera told us what he saw:
Voice of Friend of Eugene Pitts
"My sister had a little birthday party and she invited a lot of friends and she told me to invite some of my friends and so I did, because we all are DJs. Everything was going nice, no one expect the worse to happen, so it was a night to free up. Lots of kids and women and fathers and all kinds of people were around - it was family event. After a little after the birthday song for my sister and cut the cake, everyone began to party and moved under the tent. About 5-10 minutes after we heard a bang. People said that the speaker exploded."
Monica Bodden
"Was it one gunshot?"
Voice of Friend of Eugene Pitts
"Yes, it was one gunshot we heard and one person laid on the ground. When I went to see him, I ask what happened and he said that he got shot. I was like "shot" and he said yes, I got shot and then I ask him to show me. I ask him how did he got shot, because knowing us, we don't mess with anybody and we are not in any gang, we are just into music and love and everybody knows us as that in the village. So, for something to happen like that, it's very strange around here."
Monica Bodden
"When you asked him who would do something like that to him, did he reply?"
Voice of Friend of Eugene Pitts
"He never replied, because he was in lots of pain."
Monica Bodden
"To what part of his body did you notice the gunshot wound?"
Voice of Friend of Eugene Pitts
"Lower right back."
Monica Bodden
"He was saying that he couldn't move his legs?"
Voice of Friend of Eugene Pitts
"He said that he could not feel his leg, my leg was weak. He ask for his phone so that he could call his mother and then one of my friends gave him his phone and he call his mother and she reached and they went."
So far police have no suspect for this latest shooting. One man was detained by police over the weekend but was released today.

Social Security Workers Didnít Get Paid
Possibly for the first time in the Social Security Board's 33 year history - Social Security's 300 employees did not get paid as usual on the 26th today. As we reported on Friday, it's because of a mix-up between SSB management and the Christian Workers Union.
Social Security went ahead with a plan to implement what's called a "Transitional increment." The management says it did so in consultation with the in-house union representatives. But everything changed on Thursday when the Union head office got involved. General secretary Floyd Neal wrote a letter saying that the workers would accept the increment, but also maintained their right to get their usual bonus at the end of March. Now, the increment was introduced to replace the bonus, so Social Security put everything in reverse, and withdrew the increment. The problem was that all the increments were already in motion - so those had to withdrawn, which we gather requires a lot of paperwork.
So, that meant today the pay for all union, and non-union employees was not ready. Social Security's end of month payday is strictly on the 26th - so workers have their commitments built around that - so the unexpected change has put workers under great stress, we are told by those inside the organization.
And, even managers are feeling it, because we are told they also did not get paid. The cheques are expected to be issued later this week, possibly as late as Friday. The CWU says it will have a press briefing on the subject tomorrow.

Funeral For A Soldier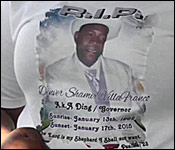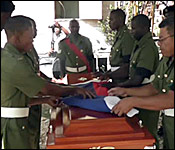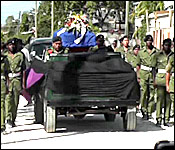 22 year old BDF reservist, Denver Villafranco was buried this weekend in Belize City. The private from B Company of the volunteer unit received full military honours for his burial. Soldiers escorted his casket to the Ephesus 7th Day Adventist Church and then to the Lord Ridge Cemetery where he received a gun salute as the casket was being interred.
Villafranco was savagely knifed to death 9 days ago. The alleged culprits are brothers Phil and Orlando Staine. They alleged struck him with a crowbar, cut him open with a four inch blade and then stabbed him in the chest - all reportedly because Villafranco had parted a fight the night before…

PM Met UNESCO, Gives Commitment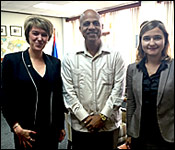 A week ago we reported on the meeting between the UNESCO World Heritage Center delegates and the NGO community. They gathered to discuss the much critiqued Draft Petroleum Exploration and Exploration Guidelines - and how changing and removing certain sections of the draft can move Belize a step closer to getting off the list of 'in danger' sites.
Well, the NGO's weren't the only ones meeting the UNESCO group - so did the Prime Minister.
The Prime Minister's office today sent out a press release assuring government's commitment to working along with UNESCO and the NGO community to protect the reef system. The release says quote "the Government of Belize agreed to start talks on critical conservation challenges related to the removal of the Belize Barrier Reef from the World Heritage List in Danger". It continues by stating that "Prime Minister Dean Barrow…expressed his willingness to chart a course forward for key management requirements for a sustainable future for the reef." It also makes a strong commitment to quote, "prohibit oil exploitation within and adjacent to the protected areas in the Belize Barrier Reef System."

COLA Threatens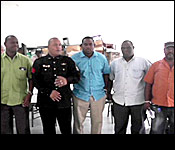 But, the COLA President didn't have that commitment on Saturday when he went off on the government, for, among other things, offshore drilling - although we doubt it would have made a difference.
That's because COLA agitates first and foremost and at its AGM at the Bishop Sylvester Memorial Center on Saturday - he said the future holds confrontation:..
Geovannie Brackett, President - COLA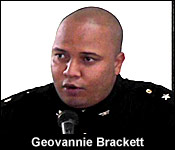 "And I want to give you a little bit of activism forecast, there will be trouble in the next year, because this government has clearly shown how it wishes to victimize - how it wishes to polarized - how it wishes to take the very little that people have away and this organization, I promise you, will bring change and it will bring it soon and very soon."
And while that was vague, speaking specifically about offshore oil drilling, Brackett said that approving such would cause a chain reaction:..
Geovannie Brackett, President - COLA
"The day they think that they will want to push offshore drilling, I can guarantee you, it will be the first explosion in this country literally."
Brackett and his executive were unopposed and elected for another term. And after all the hard talk, the crowd eased off with some conscious lyrics from Positive Vibes.

Getting Women Into Politics
How can we get more women involved in politics? That was the overarching question at today's Justice and Gender forum at the Radisson. There is no straightforward response to that question because of the structural and cultural barriers women face as aspiring politicians. Costa Rican Legislator Maureen Clarke says women can make a difference in their future in politics but it will be a daunting task.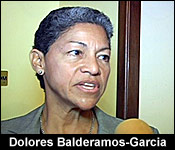 Dolores Balderamos-Garcia, Participant
"The conference will be what we make of it because you get out of something what you put into it and I am delighted that there are women across the political spectrum here, there are women activists, there are people who have been in this business for a good while and so I really feel that if we have a rich discussion and its usually rich when women come together, we can come up with some solid recommendations. Right now we are looking at the barriers to women getting into politics, what women can do to lobby for justice and human rights when you are within parliaments, what kind of changes we need to bring about in our country, not only to encourage more women to step forward, but also when are in the political process, to make a difference."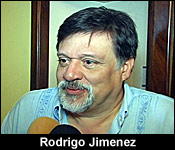 Rodrigo Jimenez, Gender and Justice Foundation
"If we want to construct democracy, we have to share the power with the women. We need half of the parliaments to be women, because they have different perspective of men. That's why it is very important to share the power."
Maureen Clarke, Costa Rican Legislator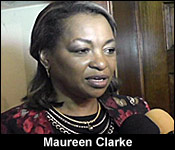 "It's not easy, so when I see young girls, especially because I like women, the gender issues. Because there are lots of needs there. I encourage them and make them clear that it's not easy. You got to build up a thick skin because there are going to be a lot of things to get out, First of all you have to have a passion over it and really believe that you can make a difference."
Efforts will be made to extend the conversation to the public and other stakeholders.

GSU: Itís All About Weed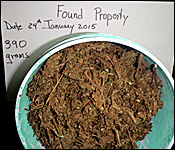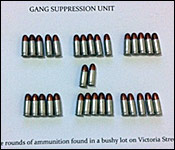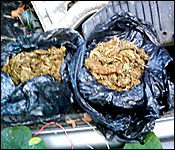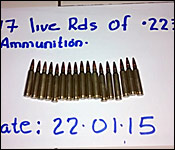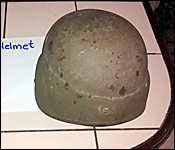 GSU found live rounds in - of all things - a baby wipes container on Saturday. At 10:30 on Saturday morning the Unit searched a lot on Victoria Street near Fabro's Glass Ltd. They found a black plastic bag with (15) .25mm live rounds of ammunition. A blue baby wipes plastic package with 32. 25mm live rounds was also found in the area for a grand total of (47) live ammunition of .25 mm rounds. No one was in the area and the ammunition was labeled as "Found Property".
Also on Saturday the GSU found a black plastic bag with 103 grams or 3 ounces of cannabis in an abandoned house on Castle Street. No one was in the area at the time of the discovery and it was labeled as "Found Property".
Earlier, on Friday evening at 5:30, GSU Personnel searched an open lot in the Conch shell bay area for illegal drugs and fire arm. GSU found a black plastic bag containing 300 grams or 10 ounces of cannabis in the trunk of a damaged BMW. It too was labeled as "Found Property".
Later on Friday at around 7:30 more drugs were found but this time in an abandoned lot on Louis Bevans Street. They found a red container holding a total of 528 grams or 18 ounces of Cannabis. No one was in the area and it was also labeled as Found Property
And on Thursday morning at 10:00 the GSU were in Ladyville where they found a black plastic bag with 101 grams or 3 ounces of weed in an empty lot on Perez Road. No one was in the area and it was labeled as "Found Property". And to round up the seizures, later on at about 12:30 in the afternoon on Thursday (17) .223 caliber live rounds of ammunition and a ballistic helmet similar to those used by the military were found. No one was in the area and it was labeled as "Found Property".

Calla Creek Sickos
Police are looking for two Calla Creek residents in connection with an unlawful sexual intercourse case. A 13-year-old Belizean Student of San Ignacio Town reported that on 4th July, 2014 and 10th September, 2014, she had sexual intercourse with a man from Calla Creek Village. She also reported that in the month of September, 2014, she also had sexual intercourse with his brother. Based on a medical examination the minor is 23 weeks pregnant. Police are looking for both men of Calla Creek Village pending investigations.

Will They Be Legends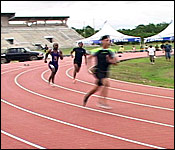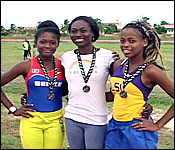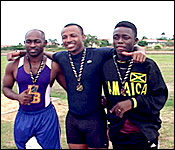 This weekend, the Belize Amateur Athletic Association, held its first national championships in 5 years. That's because, among other challenges, the Marion Jones Sporting Complex had been closed for renovations.
7News stopped by to see how the long break affected the top amateur athletes. Here's what the President told us about the level of participation, since the comeback:
Deon Sutherland - President, BAAA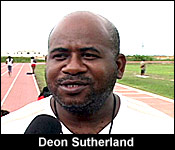 "Today, we have the first day, day one of the national championships for athletics. This event is mandatory. Actually, this is supposed to be our 2014 national championships, but it was postponed in December because of the weather, so we are having it this weekend."
Linford Avila - 1st Place, High Jump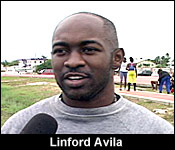 "It all comes down to training, and my coach Stanley Humes and my teammates especially Mark Anderson always pushing me to be better. Actually, my main event is the 100m event - that's my love. On the side sometimes I do the high jump and of course I have to do the 400m for training."
Mark Anderson - 1st Place, 400M
"It is very difficult, because as you know I am an employee for 40 hours out of the week and like I previously mentioned, I don't have a lot of time, but it's mainly for the love of the sport. That's the biggest reason why I do it and because I want to help put Belize on the map. So, stuff like that drives you to continue. And in a sense, being employed sort of forces me to stay in shape, because sitting down in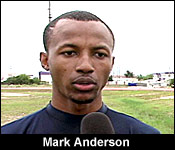 front of a computer all day - you tend to put on a little weight. Knowing that I still want to do this, I just have to do what is necessary to stay in shape and win."
Daniel Ortiz
"How many years have you been a track and field, doing what you love?"
Tricia Flores - 1st Place, 100M, Long Jump
"I think about 20-21 years I've been doing this."
Daniel Ortiz
"As a veteran athlete of track and field, how do you keep at it?"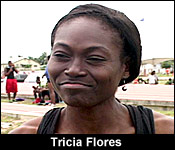 Tricia Flores - 1st Place, 100M, Long Jump
"In deed it's very difficult, due to the fact that of course, I am a teacher and not only that, I am also studying. I'm a student at Galen University, so what I do, I just come out and train whenever it's possible for me to train."
Deon Sutherland - President, BAAA
"We have 10 of our athletes in the top 10 in Central America. These are the athletes that we are looking at in the next couple of years, at least in terms of the 2020 Olympics. These are the athletes, they are young and they are aggressive in terms of their athletic ability and so we do see a progression in the way our athletes are performing."
We have not received the official results from the Belize Amateur Athletic Association on the winners up to news time.

Indians Raise Their Flags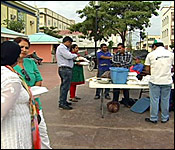 "A home away from home": That's what members of the Belize Indian Community call Belize and today they got to celebrate it right at the Battlefield Park. It's Indian Republic Day - the day that truly marks India's sovereignty and Independence from the British in 1950. Although they are over 9,000 miles away from India, the community is still celebrating that pivotal moment in Indian history. President of the Belize Indian Community, Dinesh Bhojwani told us why it matters so much to Indians living in Belize and in India.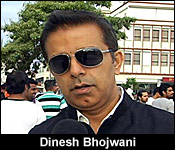 Dinesh Bhojwani, President of BIC
"Today is India Republic day. Although India got independence in 1947, in 1950, on January 26th, it was created a nation. We had our constitution formalized that year and so that was the day that really signify a true independent India where it was moved away from complete British rule. You can be Indian at heart and still be Belizean. It's not one or the other. We can coexist with you. Like I said India has given us Bollywood, but at the same time Belize has given us rice and beans and Punta, so we can't wrong that right. And nowadays you see it, with the fusion of the music, you see it with the fusion of the food, you see it with the fusion of everything. And that's part of globalization."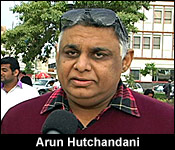 Arun Hutchandani, Honorary Council General
"You know they say when someone becomes 66 years old, you become wise, mature and they say you've seen the world. But when India, become wise and mature and the world looks at India. India has become an international leader. This year is special as well because the US President Barrack Obama is actually in India as the chief guest celebrating it with our prime minister, who also conveys his best regards to the government and people of Belize and as well as the members of the Indian community here."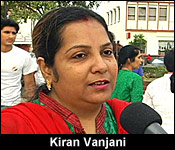 Kiran Vanjani, Director of BIC Board
"If you compare celebration here and India, there is a huge difference and in India as you might have seen on TV, the republic was celebrated and the capitol of India which is New Delhi and there is a huge parade and there are representation of all the 31 states of India."
As Kiran said - the celebration in Belize among the Indian community is merely a speck of what happens in India and this year's celebration has a very interesting element to it - and that's the visit from the President of the United States Barack Obama. As you can see in the video, he attended India's Republic Day Parade in Delhi. According to BBC news, Obama is the first US head of State to do so.

Specialists Provide Medical Care
The Gift of Life programme for medical assistance to children across the country has been around for 37 years and since then, international specialists have treated over 1,000 Belizean children.
Presently, American Pediatric Cardiologist- Jeff Delaney and his team is in Belize to provide medical attention to children living with heart conditions.
We caught up with them at the KHMH today and found out more.
The team will be working in Dangriga on Wednesday.

The Magana Factor
One week ago in the House of Representatives, the Sugar Industry Amendment Act was passed into law. It allows for other growers groups to exist and do business with the factory owners.
It's the realization of a long held dream which Wilfredo Magana and the members of the United Cane Farmers Association initiated back in 2009 when they went to the Supreme Court.
And on Monday, 5 years after they were supposed to do it, the Government of Belize finally complied with the terms of the Court consent order and changed the law, allowing the 2 new associations to legally exist.
And so, at today' official opening of the grinding season, Wilfredo Magana was present to witness the first season with more than one association delivering cane. The media took the opportunity to ask him why his association, the United Cane Farmers Association, didn't become the third group to sign independently.
The question arises because Universal merged with the Corozal Sugar Cane Producers Association. Magana says that it happened because the Government took too long to make the necessary changes to the law:
Wilfredo Magana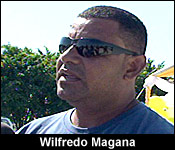 "I really gave up on it. In 2011- 2012 I kind of given up. I said I wouldn't revisit it. The court gave an order and I was expecting that that would have been done immediately and at that time we had a very strong group, the United Cane Farmers Association were very strong, providing fertilizer and services for our cane farmers, but because at that point the law was not amended in its right time, we didn't have the finance to continue running the office or managing the group that we had because it was a large group. It's never too late, it came right within its own time, so I am happy for that."
So, while he discussed the merged association that he is now a part of, he also discussed the Belize Sugar Cane Farmers Association, from which he and others broke away. Magana was highly critical of the association when he was asked about its continued survival in the wake of the splintering, which happened earlier this month.
Wilfredo Magana
"My honest prediction of their survival would be that they need to do a forensic audit report on the BSCFA I think from 2008, from when the Fair Trade premium - because it's over 50 million dollars that had pass through their hands. If they could do a forensic audit report and if they could, on those report, the people who get identify to be misusing and mismanaging these funds, if they could bring these people to justice - to give it some type of encouragement that the people say we have a reason to stay there. I think if they can do that, they will survive. But they continue with the system that they are using now, I think that very pretty soon and you might be able to see this next year. In terms of people have the opportunity to join this group, this association that has already formed. Unless they do that, a total forensic audit of what has been breaking them down, I think their survival will be very slim in the future."
And while, Magana believes that the BSCFA will be experience further challenges in the months to come, BSCFA Orange Walk Branch chairman, Alfredo Ortega says otherwise.
Ortega says that after the splintering, the BSCFA Committee of Management has tabulated its numbers properly, and they have 4,154 members on record. If those numbers are correct, it means that the BSCFA only lost 25% of its members and not the 42% initially estimated.

Home | Archives | Downloads/Podcasts | Advertise | Contact Us