One of the Most Violent 72 Hours in History
The past 72 hours have been one of the most violent and traumatic periods in Belize's history. There were 8 murders, 5 of them in the city, and one of them right at the second biggest police station in the country. More than that, three persons lost their lives in traffic fatalities. Indeed, it's a dizzying panorama of violence, and tonight the community, the police and the media are still grappling with it.
The victims range from a 16 year old in Cristo Rey, Cayo, to a 59 year old in Belize City, and, so far, only one arrest has been reported, and that is of the man who stabbed a police officer to death right in front of a whole police station - full of cops who didn't have guns, so they had to knock him out with a cement block.
Indeed, it leaves your head spinning - and the unprecedented rash of violence forced the Commissioner of Police and his senior commanders in the city to hold a press briefing. The main thing the media wanted to know was if the police have a plan to ensure greater public safety. Here's how the Commissioner described the current situation and the police response:
Allen Whylie, Commissioner of Police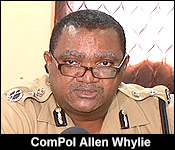 "I'd like to start off by offering my condolences to the families of those persons who lost their lives over this weekend. It was a violent weekend across t6he entire country of Belize. We saw 8 murders committed, of which 5 of those murders occurred in Belize City and the 2 regional commanders will speak in terms of those incidents. We also want to reassure the public that despite all these incidents that took place over the weekend, we are not disheartened. We continue to review our deployments, we continue to re-strategize and we've made some changes and will continue to do those things."
"Crime is a revolving issue. There is no panacea for solving it. We've got to continue to be innovative. We need to continue to work with our communities, that they are able to provide us with information."
Daniel Ortiz, 7News
"Mr. Commissioner, sir, this weekend we saw 8 murders, but in late February there were other weekends where there were multiple murders that had occurred. Are you and the head of the command of the police department concerned - looking at this trend at this current moment where there seems to be a spike and how well involved and control of the situation you all are in trying to keep the public safe?"
Allen Whylie, Commissioner of Police
"Well as I said earlier we do have the patrols out. The commanders do utilize the information they have including from their sources. They do look at the incidents of crime where they have occurred and try to strategize in terms of preventing. I think one of the issue we face is that whenever we see spikes in an area and we move to address those areas, then there is displacement where it occurs in other areas and I believe that is where the difficulty and the challenge lies, because there are so many issues on the ground, especially in Belize City that the various commanders are trying to negate, trying to ensure peace, trying to ensure that the public is safe."

Weekend of Violence Begins with Double Murder for Double-Riders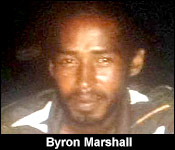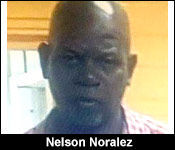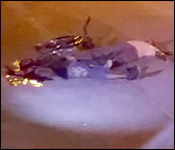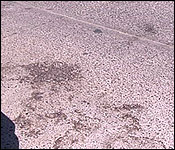 And we start our coverage of all these murders with the first two that occurred in the city. It happened early on Saturday morning when two men - one 34 and the other 59, were double riding on a bicycle on Kelly Street. Near to Chon Saan Restaurant, a white car pulled up and opened fire with two guns. Both men were shot twice in the head, and they both died on the spot - strewn across the street with a bicycle between them.
It's a very unusual double murder and Daniel Ortiz went looking for answers today:...
Daniel Ortiz reporting
Pain, loss, and disbelief...these were but some of the complex emotions that the families of 34-year-old Byron Marshall and 59-year-old Nelson Noralez were struggling with today when we got a chance to speak with them.
They were still trying to understand what prompted their double murder on Saturday night.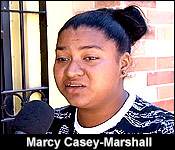 Marcy Casey-Marshall - Wife of Byron Marshall
"People might say that my little girl don't understand, but she and her dad was so close together and every minute she is asking me for her father. I can't even give her a response, because she doesn't even understand what is dead."
Fredrick Moody - Brother of Byron Marshall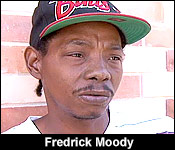 "I didn't expect when they told me that he got shot, I don't expect him to be here."
Reporter
"You didn't expect him to be in the city."
Fredrick Moody - Brother of Byron Marshall
"I know he was in Valley. When that happened to him and they told me that, I took a long time to believe it, but it happened."
Chester Noralez- Nephew of Nelson Noralez
"To tell the truth, everybody is stunned at what happened. A man who is about 60 years old, a young guy from Pomona just came to recreate early morning and catch the bus and home back just shock the community right now."
Gilbert Nunez - Friend of Nelson Noralez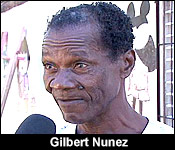 "The pain was so hurt that I couldn't stand the pain, I got down and cry and walk away. I couldn't stand it. It was really hurt, because he is not a violent person like that. I am the violent man and stuff, but he always tells me to quit that violence, it doesn't pay anything. He use to always advise me and stuff."
"It hurts me. Up to now I still have the agony. I feel it. It hurts a lot."
The incident happened at the corner of Matron Roberts and Kelly Streets at around 2:30 that Saturday morning. It is believed that the men went out to play poker, and while on the way home, they were shot from behind by an unknown gunman:
ACP Dezerie Phillips - OC, Eastern Division North
"Police were called out to corner Kelly Street and Matron Roberts Street, where two male persons identified as Byron Marshall and Nelson Noralez - were seen with gunshot wounds to the head. They were both transported to the KHMH and they were pronounced dead."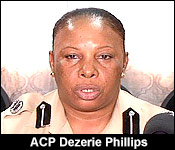 "From what we have been able to gather so far is that both persons; one was riding a bicycle, the other was walking alongside the bicycle and they were walking on Kelly Street when a lone gunman came up from behind them and fired the fatal shots."
Chester Noralez - Nephew of Nelson Noralez
"Well all I know that they were a gambling place on Freetown Road, they left the spot about a little bit after 2am, went to Nurse Seay Street to another friend's house I believe to play poker and I understand that on their way there on Kelly Street, they were brutally shot he and his friend."
Police say that all possible motives are being looked at, but they haven't been able to definitively establish the reason why these men were killed.
Chester Noralez - Nephew of Nelson Noralez
"All I could say that maybe both of them were walking on Kelly Street and maybe somebody just idle with a gun wanted to shoot somebody, because they just ran behind them and shoot two of them and just ran away after that. I can't say."
ACP Dezerie Phillips - OC, Eastern Division North
"As to why they were targeted is still unknown to us."
Reporter
"They weren't robbed of anything?"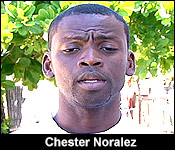 Chester Noralez - Nephew of Nelson Noralez
"His belongings and everything were there; his bicycle, money - everything on them. Nothing was taken."
Daniel Ortiz, 7News
"Were the two gentlemen their belongings anything taken?"
ACP Dezerie Phillips - OC, Eastern Division North
"We don't have anything to confirm that anything was taken from them."
The Pickstock area knows Nelson Noralez as no sort troublemaker to be gunned down so mercilessly. In fact, the elder gentleman is firmly believed to have been a law-abiding citizen.
Chester Noralez - Nephew of Nelson Noralez
"He was a good and loving man. He loves his kids. He showed love to the community, maybe he help the young boys now and again with food and so forth, but I don't know what is the outcome to have somebody killed him like that."
Gilbert Nunez - Friend of Nelson Noralez
"He is always try to help the kids and help other people. He wasn't a violent man. He was good. Everybody that knows him, knows that he is not a violent man."
In fact, Nelson Noralez actually volunteered his time and effort to the neighborhood pre-school for the past 8 years.
Voice of: Teacher
"He was a very helpful person to us here at the school. Anything we needed we call him and he would left what he was doing and come and assist us here."
The family of Byron Marshall have pretty much the same perspective on him. They say that he was a good husband and a good father.
Fredrick Moody - Brother of Byron Marshall
"My brother he was peaceful, loving. He was not about fight, kill or hurt anyone. He just likes to play card. That's all."
Daniel Ortiz, 7News
"Having lost the love of your life, how are you handling it?"
Marcy Casey-Marshall - Wife of Byron Marshall
"Well people might say that it's just because of right now, but I think he takes all the love someone should get from me again. I don't say that I don't love my baby, but he was with me and that connection that we had, we barely even quarrel. There always say there is no perfect relationship, but this relationship was too perfect for me. Like I still think this is a dream."
Notably police found four 9 millimeter shells at the scene as well as one 2.23 rifle expended shell. 2.23 rounds are usually used in assault rifles like AR - 15's.
Byron Marshall leaves behind a son and a daughter, and relatives of Nelson Noralez tell us that he has a grown son living in the US.

12 Hours Later, Another Murder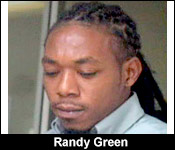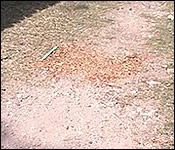 About 13 hours later, Belize City police had to return to that very same city block to take control of another murder scene, and this one was in a yard right down the street from where the double murder happened.
That's where they found 30 year-old Randy Green, who lives nearby, suffering from multiple gunshot wounds. The police tried to rush him to the KHMH to get medical treatment, but he died while in transit. Today, the police told us what they've been able to find out so far about Green's fatal shooting:
ACP Dezerie Phillips - OC, Eastern Division North
"The second incident occurred on Saturday March 25th around 3:45pm, where one, Randy Green was fatally shot whilst inside a carpentry shop on Freetown Road. Investigations reveal that Green was inside this compound along with other persons when a gun man walk into the compound and fire shots fatally wounding him."
"With respect to this incident, we have 6 persons detained and we are continuing our investigations into both incidents."
Daniel Ortiz, 7News
"The timing between the 2 incidents in your jurisdiction is very close. Is there any indication that the double murder is connected to the murder of Mr. Randy Green - any suggestion, any indications at this time?"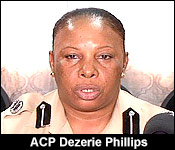 ACP Dezerie Phillips - OC, Eastern Division North
"None at this time to suggest that they are connected, but we are following up on all leads. We are looking at different theories, but nothing to concretely suggest that they are linked."
Today, we approached Green's mother for an interview, but she declined. We note that Green was in jail up until 3 and a half months ago when he was acquitted of the murder of 9 year-old Joshua Abraham. They had been on remand for 5 years before that.

Senate Debates But Cannot Delay Budget, Because GOB Has Church Support
So far we've told you about three of the weekend's eight murders. We'll tell you about the other five shortly, but first we'll cut to the senate. Today the upper house met with 13 senators for the first time. They had a very full day of business, and at this hour the meeting is still ongoing. But the center price was the budget debate, and here are a few clips from that back and forth:...
Hon. Mark Lizarraga- Senator, Business Sector
"We are on the brink of an economic disaster and crisis if we cannot control government's spending, waste and abuse. Are we three times better off today than we were before the tripling of our debt? Let us work together to be more efficient, to be more productive, to be more competitive, let us a business community and a government work together and our people work together to achieve these objectives that are desperately needed."
Hon. Eamon Courntey- PUP Senator
"Only a person who is suffering from some severe state of delusion can say that the Belizean economy is bouncing back. The truth is, Mr. President, when a country is in recession moving to a depression, that is not bouncing back, that is bouncing backwards Mr. President. That's what we have here. In presenting the prime minister's budget, he didn't want to be frank and open with the people, he didn't have the courage to tell the people that he was imposing new taxes. No, he used alternative facts. Hear him, according to him, the cabinet proposes limited measures. Limited measures? What is the truth Mr. president? They will quote, Ëœadjust the excise levy'? Not true, a tax increase of $27 million dollars. According to him, they will quote, Ëœamend the departure fee;' not true Mr. President, that's another increase of $10.5 million dollars. According to him they will, listen to this, Ëœbump up the environmental charge;' not true, that is a tax increase of $14.4 million dollars on the Belizean people. And listen to this one, they will shift the social fee, SHIFT? A tax increase of another $14.4 million dollars. And you would have think that people get wah relief when they say quote, they are going to Ëœlower the tax threshold for electricity consumption;' not at all, that is an additional $6.6 million dollars in taxes Mr. President. And finally this cute one: they will amend by 50 bases points stamp duties on foreign exchange permits; not true, a tax increase of $7.7 million dollars. That amounts for a total increase in taxes of $77 million, approximately 2.2% of GDP. We should man-up and say you are increasing taxes, don't use fancy words and euphemisms when you are ramming a buckut on the people of Belize. It is in fact a bankrupt budget. The main reason for this Mr. President is that the budget is bought, sold and paid for by the bondholders. It addresses the conditions demanded by the bondholders instead of the Belizean people. And instead of some prosperity, what we have is taxperity; more taxes Mr. President, taxes upon taxes upon taxes. We have a taxterity budget. And I see the prime minister calls himself the captain of the titans. The truth is he is the captain of the titanic; the ship is going down under the UDP. We do not support this budget Mr. President."
Hon. Osmany Salas- NGO Senator
"I simply cannot support this budget, more work needs to be done on it. I would be glad to support a budget that is better prepared."
Hon. Ashely Rocke- Senator for Churches
"We believe it is a fair description of our fiscal position, we therefore support the general revenue appropriations bill fiscal year 2017-2018. Madam President, I quote a statement that was said to me some years ago when a gentleman told me, 'we pray for rain, we must expect mud as well.'"
At this time, the budget debate is winding up. The Senate still has 11 bills to discuss after that, so the meeting will be going for a while. But, the big question is will the Senate be able to use its non government majority to delay the budget? It would be a first, but as you saw the church senator supports the budget giving the government six, one more to make it 7 in support - so it will pass.


Still Fighting Over Superbond, Even In Senate
And the Senate also had a robust debate on the Superbond. Parliament has to approve the Amendment to the terms and conditions off the bonds - and here ar multiple sides of that argument:...¦
Hon. Valerie Woods- PUP Senator
"We've bought ourselves 13 years, so the question remains and the question should stand out for everybody, particularly those that hold the power, those in the cabinet, those both elected and appointed to be there: how are we gonna use those 13 years? Because there were 9 such years that we had where we were supposed to be producing surpluses that would not have allowed us to kick this can down the road."
Hon. Michael Peyreffite
"But that's not true. Let's be very clear, if I may draw your attention Mr. President to point number 2. Let's look at just interest alone. Under the original terms, from March 20th 2013 to August 20th 2017 the government was to pay 5%. From August 20th 2017 to 2038 February 20th, the government was to pay 6.767%; that's almost 40% more interest rate alone for 21 years, you are telling me that that's not a saving?"
Hon. Mark Lizarraga- Business Senator
"And I will congratulate, I'll give the government this, and we are happy we have saved cash flow; that we have saved in fact in interest, I'll give the government that and I'm happy they renegotiated; however Mr. President, when we hear that we are going to be using the savings to do work, when we hear that we are going to renegotiate these soft, I don't know what's soft about 5 payments of $109 million dollars US plus, I don't know if those are the proper euphemisms to use and I don't know if those, the fact that we are ignoring that we have to make these payments but we've said we are going to kick the can further down the road in 2038, if that's the euphemism you want to use or we are going to pick pocket our grandchildren."
Hon. Aldo Salazar- UDP Senator
"This thing about kicking the can further down the road, I don't know if I'm the only one who is bothered by this, because that takes some gall to say, to employ a euphemism used by my 8 year old daughter, "Really?" How can you say this?
In other news from the Senate, just a few minutes ago, a division was called on the budget debate, and the government side won the vote, with 7 in favor, 6 against. That 7 included Senator Rocke.

AG Says He Did It For Free, Not For Fees
And while they differ on the bond: the PUP and the UDP seem to agree on one thing: the fees related to the negotiating the bond is a prickly issue. The Attorney General bristled at just the mention of it:…
Hon. Valerie Woods- PUP Senator
"It's very transparent in terms of what the holders committee will be paid- $2.7 million US dollars. Not so transparent when you look further down, what the outstanding fees, expenses and all the other fees related to the local advisers; what will those be paid?"
Hon. Michael Peyrefite- UDP Senator
"Me, Michael Peyrefitte collected, did not request, did not require a single dime not for the first restructuring that we did that I was a part of nor the second one that we did, that I was a part of. So when you talk about local advisers being paid, I am not one of those that was paid."

Nagle-Gazing
And one more interesting bit is the information that came out of today's sitting about Belize's Ambassador to Vienna, Joel Nagle. PUP Shadow minister for Foreign Affairs Eamon Courtenay says it is an international embarrassment:...
Hon. Eamon Courtenay- PUP Senator
"I don't understand why the Minister of Foreign Affairs became so emotional and passionate when they called the name of Ambassador Joel Nagle. The truth of the matter is that he was removed as ambassador of Belize from Austria. The government of Austria said: leave town and leave town quickly. And what the Minister of Foreign Affairs should say, because we know, right from over here…budget? I am talking about budget; I'm talking about mismanagement of Foreign Affairs. We know, right from next door at the Ministry of Foreign Affairs, that the Austrians wrote and said leave and then they sent back a diplomatic note and said: tell me why? You know weh the Austrians do? They sent a diplomatic note and said: leave by that date! Run! But, and I want the Foreign Minister to deny this, he met with the Minister of Foreign Affairs from Austria; and the Minister of Foreign Affairs told him why and it is time for him to tell the Belizean people why this country suffered the embarrassment of having one of its Ambassadors told to leave the post by a foreign country."

Two Killings In A Small Stann Creek Village
We report now on the two weekend murders which happened in the Stann Creek Village of Santa Cruz. The first one is believed to have happened sometime between late Friday and early Saturday morning. That's when the police found 55 year-old Guatemalan Roberto De Leon, who appeared to have been robbed, and beaten to death. This morning, the officer in charge of the National Crimes Investigation Branch gave us an update on what the investigators know so far:
ACP Joseph Myvette, Head - NCIB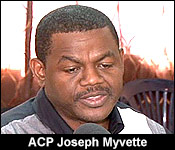 "Roberto De Leon, 55 years old farmer was found motionless outside his vehicle on an unnamed street just behind the football field. Initial police investigation revealed that Mr. De Leon had left his home sometime around 4pm enroute to the orange factory to deliver oranges in Pomona."
"Information also shows that Mr. De Leon departed the Pomona factory sometime around 9:40pm and sometime around 1:25am on Saturday 25th March, 2017, police responded to the area of the football field where Mr. De Leon was found motionless outside his truck with apparent facial injuries."
"Police have detained 7 persons pending this investigation."

Santa Cruz Stabbing
Police also had to return to that village early this morning when they found the body of Belizean Austin Zavala, who had been stabbed to death. Assistance Police Commissioner Myvette also discussed that one:
ACP Joseph Myvette, Head - NCIB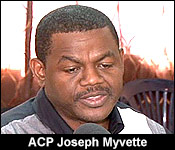 "The third murder was that of Austin Zavala, 23 years old, Belizean of Santa Cruz Village, Stann Creek District. Sometime around 2am this morning, police responded to a bar in the village of Santa Cruz where the lifeless body of Austin Zavala was seen with one single stab wound to the left side of his chest."
"Initial investigation revealed that Austin Zavala obviously had a confrontation with another person who is now in police custody. Police investigation into this matter also continues."

Cristo Rey Teenager Killed, Possibly By Relative
The violent weekend's youngest victim is a 16 year old Guatemalan. At 6:30 on Saturday in Cristo Rey Village, Rosendo Pop had a dispute with 18 year old Victor Galleano, both boys are said to be related. Reports are that the dispute was over a girl. But police could not confirm that at this point. Galleano reportedly stabbed Pop to the chest. He died on the spot. Police have since detained Galleano pending charges. Here is what police had to say on this case.
ACP Joseph Myvette, Head - NCIB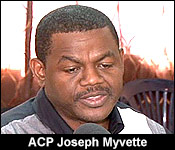 "Sometime around 6:30pm on Saturday 25 March, police responded to an incident in Cristo Rey Village, where one Rosendo Pop 16 years old, Guatemalan unemployed, was seen with one single stab wound to the left side of his chest."
"Initial police investigation revealed that the deceased along with a group of persons were engaged in an altercation with one Victor Galeano. As a consequence the deceased is allege to have punch Galeano and Galeano responded by stabbing the deceased. Galeano is in police custody pending investigation."
Daniel Ortiz, 7News
"Are you able to say what caused this altercation between the two young men? Was it possibly over a girl?"
ACP Joseph Myvette, Head - NCIB
"No, we haven't gotten that information that it was over a girl. We have been informed that several other persons were along with both the deceased and the accused in this case and we know that there was a confrontation between the two causing the deceased to punch the accused and he then responded by stabbing the deceased."
Daniel Ortiz, 7News
"As far as you are aware, do they have any history of disagreements before this?"
ACP Joseph Myvette, Head - NCIB
"None reported on so far."
When we spoke to Cayo police today they told us that they are not treating this case as a murder as yet but as a death investigation. That's because the dispute was among family members - both boys are said to be related. Galeano is claiming self defense. The file will be sent to the DPP.

Cop Killed By Civilian In Country's Biggest Police Station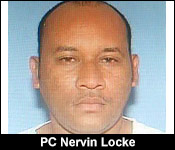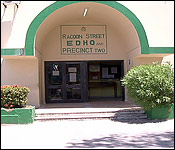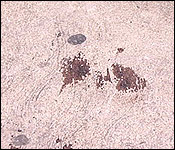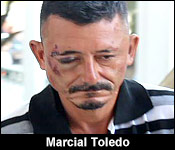 As we told you at the top of the news, it's been the most murderous weekend in memory. But perhaps the most incredible murder is 43 year old PC Nervin Locke, known as Marvin. He was killed right at the Raccoon Street police station, right in front of a whole station full of officers.
Courtney Weatherburne has the full story:
Julie Arias, Mother
"From he is growing up he always says to me, mom I want to be a policeman so I said well son you have to work into it, it's not just saying you are going to be a police man you have to work to be a policeman."
Courtney Weatherburne reporting
And he did work at it. PC Nervin Locke realized his goal of becoming a police officer. He served for over 15 years and like his colleagues, he got his fair share of working at various check points and patrolling regularly.
But yesterday afternoon around 3:00, as he was coming off his shift, PC Locke was murdered right in front of the Raccoon Street police station. A civillian, Marcial Toledo came looking for PC Locke at the station while he was out on patrol. Toledo waited at the station until Locke returned. But it wasn't any friendly visit.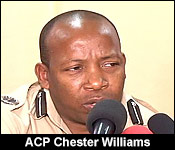 ACP Chester Williams, Commander, Easter Division South
"PC Locke who was out came in and him and the individual had a little talk inside the station then they eventually walked outside the station, upon reaching outside the individual took out a knife and attacked the police, stabbing him multiple times to the chest and abdomen region."
Neither Locke nor any of the officers were expecting or were prepared for his brazen attack. Everything seemed calm and cordial between Locke and Toledo until Toledo stabbed Locke several times. An officer had to strike Toledo with a cement block to stop him from stabbing Locke. While Toledo was detained and charged, it was too late for Locke. Locke's sister told us that he knew someone was out to kill him.
Sylvia Foreman, Sister
"About 12:00 yesterday afternoon I get to understand that he got a text message saying that they were coming to kill him."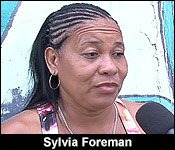 But Locke didn't tell her anything about the threat nor about any trouble he was in with Toledo or anyone for that matter.
Courtney Weatherburne, 7News
"This person that they have detained Marcial Toledo, are you all familiar with him? Do you all know him?"
Sylvia Foreman, Sister
"No. I don't even know who is him."
Courtney Weatherburne, 7News
"Did Locke tell you anything about this man or did you ever maybe see both of them together?"
Sylvia Foreman, Sister
"My brother and I correspond every day, every morning, every afternoon."
Courtney Weatherburne, 7News
"You dont know of any issue or anything he had with anybody else, maybe regarding a woman or somebody else? Anything at all?"
Sylvia Foreman, Sister
"He didn't talk to me anything about that."
The police can't say either what dispute fueled Locke's murder but they do know that this was a planned attack on Locke
ACP Chester Williams, Commander, Easter Division South
"I will only venture to say that it appeared to be a crime of passion and I'll end right there."
PC Locke is the first police officer to be murdered in front of a police station but this isn't the first attempt on a police officer's life. In March 2011 PC Nigel White was at the Belama Police Station when a man walked up to him and shot him to the chest. He survived. ACP Williams admits that strict measures need to be enforced at police stations.
ACP Chester Williams, Commander, Easter Division South
"I am looking at some of the models we saw in police department abroad where anyone who entered the police station, there is a metal detector and you have to empty your pocket and everything before you go in. That is a system we will be looking at to ensure that we have safety when anybody comes to the police station."
While police are working on boosting security at police stations, Locke's mother has to put her life together after the Pink's Alley fire torched all her belongings, but she will always have a missing piece , an empty space in her life where her son used to be.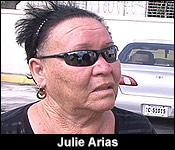 Julie Arias, Mother
"That fire just burn, burn, it didn't hold anything. I have nothing. But as God provide I will get back my stuff."
Courtney Weatherburne, 7News
"Unfortunately, you can never get back your son. He is gone forever."
Julie Arias, Mother
"He is gone forever and all I want is to try and put him underneath the earth peacefully."
PC Locke leaves behind 11 kids, possible more. As we told you this is not the first time a police officer has been attacked at a police station. As the story noted, in 2011, a constable was shot inside a city substation, and in June 2016, a police officer was shot when he tried to stop a shooter who was lying in wait for a civilian coming out of the police station.

Cop Killer Speechless In Court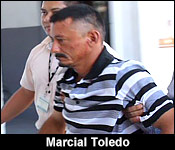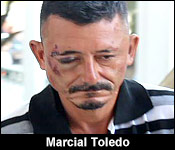 And this afternoon, 47 year old Marcial Toledo, a Honduran national was arraigned for the murder of Marvin Locke.
When Toledo arrived at court, the two CIB officers escorting him had to physically take him out of the police vehicle because he refused to move. Due to his head and facial injuries as seen in this footage, he appeared barely able to walk.
The labourer of Holy Emmanuel Street was taken before Chief Magistrate, Anne Marie Smith and read a single charge of murder. Inside the court room, he didn't say a word. Chief Magistrate, Anne Marie Smith took note of his unresponsive behaviour, so she asked him several questions. It was the court's understanding that he speaks no English so he was provided with a court interpreter. But when the interpreter spoke to Toledo in Spanish he got no response. She began to read him the charge but he would not even look up at her, so she asked, "Do you understand the charge?" Again she got no answer, so the Chief Magistrate asked him to nod his head if he is hearing her and again she got no response. Despite all that he was still arraigned and remanded until June 16th.
And while he has not been naturalized or learned english, our records show that Toledo has been in Belize for a while. Our records show that in 2006, the same Marcial Toledo was shot in the stomach by 6 men allegedly trying to steal his bicycle. He was a security guard at the time.

Man Killed At The same Place His Brother Was Murdered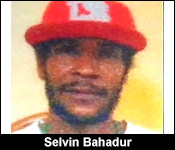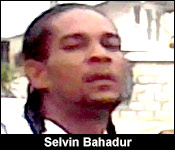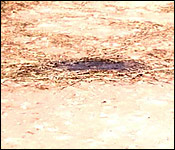 A 43 year old Selvin Bahadur was gunned down and killed in front of his house on Jones Street, 1 year after his younger brother Micheal Lopez was killed in that same spot. It is very raw and wounding for the family as another loved ones'd blood is shed right at their front steps. It happened last night after 10:00 and Bahadur's mother and sister told us what they know.
Merleen King, Mother
"I was in my bed last night when my common-law-husband told me that he heard a gunshot."
Courtney Weatherburne, 7News
"What time was this?"
Merleen King, Mother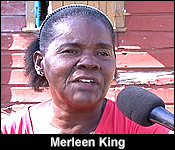 "About 10:05pm and he said that it sounded close to the house and I told him to hurry get up and let us see who it is. When we open the door, we saw a police vehicle out there and my neighbor called to me and told me that it's your son out there on the ground. I said "oh my God, my next son by the same spot." I didn't believe it and so I ran out. I was on there on the street, then the police came around and my friends came to assist me. I never believe my son again they took away from me."
Courtney Weatherburne, 7News
"So you've lost 2 sons now in the same spot?"
Merleen King, Mother
"I lost 2 sons in the same spot ma'am."
Courtney Weatherburne, 7News
"You have any idea why anybody would want to kill him? Is it gang related? What exactly happened and why?"
Merleen King, Mother
"I don't know about that part, if he had anything with anybody, because he never come and tell me. I don't know if he had anything with anyone."
Courtney Weatherburne, 7News
"So why you think they target him? Do you believe he was the target?"
Voice of: Shelmadine Jones, Sister
"I don't believe he was the target, because he doesn't mess with people."
Police are also looking at this latest murder - which became the city's fifth for the weekend. Here's what they had to say about THE MAN WHO was riding his bicycle home when he was shot:...
ACP Chester Williams, Commander - Eastern Division South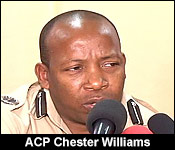 "Selvin Bahadur was riding a bicycle on Jones Street, St. Martin's area, when he was approached by a lone gunman who fired two shots at him, one of which caught him to the head. He was taken to the KHMH and about an hour later he succumb to his injuries. The police are currently looking for one person of interest in respect that matter and we are hoping that that person will be caught today and we should be able to arrest and charge that person in respect to the murder of Mr. Bahadur."
Selvin Bahadur had three children.

Pinks Alley, In The Aftermath Of a Fire Disaster
When we left you on Friday night, the news was about the massive, raging fire in Pink's Alley which left so many homeless. Well, this weekend it became an emergency response effort with so many families and persons homeless. Alex Courtenay documented the efforts to shelter and house these persons:...

Caye Caulker Village Center Was In Flames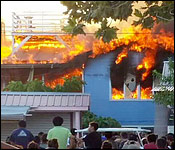 And Pink's Alley wasn't the only fire on Friday. At almost the same time the fire started in the Alley, the Caye Caulker Fire Department responded to a house ablaze near the police station. Here's what the fire department's operation officer, Benesford Matura, told us about the investigation so far...
Benisford Matura, Ops., Ofc - Fire Dept.
"While we were out at that fire, the officer in charge of Caye Caulker call me at approximately 4:45, which was like 15 minutes into the Pink's Alley fire, there was a fire in Caye Caulker a little ways across from the police station. It's a two story structure, wooden first floor and the ground floor in concrete. It was an apartment building."
"The wooden section of the building got gutted and so a part of the cement structure was safe."
Reporter
"Any indication as to what caused that fire?"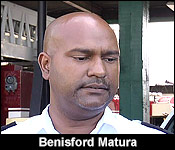 Benisford Matura, Ops., Ofc - Fire Dept.
"No. presently still under investigation. We have officers that we will send out from here to Caye Caulker to continue with that."

Zericote Building Ablaze
There was one more fire in the Belize District this weekend. This time a wooden structure on Zericote Street was engulfed in flames. Matura also told us about the Department's quick response to that fire...

Fire Department Calls For A More Vigilant Public
And after so much loss to fire, Matura made an appeal to the public, asking that all citizens do their best to ensure that they do not contribute to easily preventable fires...

Police and Media Make Nice, For A Day
On tonight's newscast, you've seen a lot on the police press conference that Commissioner Allen Whylie hosted. It was the first one in months by any senior officer. That's after Whylie changed the way that his commanding officers countrywide are allowed to interface with the media.
When he first became the commissioner he was the first top cop to authorize the officers in charge of the different formations to give informed briefings on different criminal matters, and what the police are doing to keep things under control. Then, early this year, he decided to go in the completely opposite direction, when he ordered that all information be filtered through the Police Press Office.
Two weeks ago, the forced the media to boycott the department, since the free flow of information has been cut off. Today, the press asked him for a comment on the rift, and here's what he had to say:
Allen Whylie, Commissioner of Police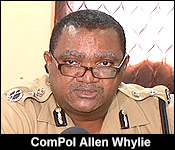 "I have heard the criticisms. I have seen a letter from my good friend Jules and I want to say that yes we do have a meeting pending with the media and I'll try to arrange to have that meeting this week, that we can sit down and try to iron out some of the concerns that the media has. From our end we will continue to ensure that the press office issues what they are supposed to issue and try to be more timely in terms of providing..."
Daniel Ortiz, 7News
"But at least you would concede that the model to update or change what was has not been working. Do you at least concede that?"
Allen Whylie, Commissioner of Police
"No sir, I will not concede that. As far as I am aware the press office has been sending out the information. I've seen it on the news. It is being used. I think the portion the media has concern with is the fact that they no longer have the easy access where they are able to access officers and have press briefings. But the information is still being provided. The media is still utilizing the information."
Reporter
"That is not true. We are not using anything from the police department, because the reports come what 2-3 days after the incident happens. So we have been on the ground. These matters have started in the wee hours of Saturday morning. I work in the newsroom in LoveFM and a report comes from the police until after 10-11pm last night on these incidents."
Allen Whylie, Commissioner of Police
"Well we will have that discussion as I said. I will meet with the media people from our end because if they are not doing what they are supposed to do, then we will have to address that."
Reporter
"There appears to be philosophical difference between your high command and the rest of the world."
Allen Whylie, Commissioner of Police
"We will have that discussion when we have the meeting with the media. I will set a date this week, but I do have other commitments and meetings, so I need to when I get in Belmopan, I'll check my calendar and definitely this week we will meet."
As you heard, the Commissioner said that he will schedule that meeting for some time later this week. We'll wait for his call.

Cops Still Piecing Together Body Parts Case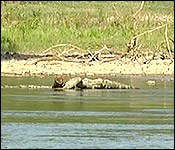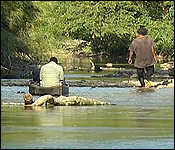 At today's press briefing, police also gave an update on those dismembered body parts found in the Iguana Creek last week. As we told you on one day, police found arms and legs which had been cut in half and stuffed in a sack, and on the second day, they found a torso. Here's what the cops said today:..
ACP Joseph Myvette, Head - NCIB
"In reference to the human body parts that was found earlier last week near the Iguana Creek Bridge, the police investigation still continues into this matter. Post mortem done on the remains of what were found was determine to be that of a female hispanic of stocky built and the post mortem also revealed that she died from 7 stab wounds."
Reporter
"Have you all been able to, like the last time a body was found, have any kind of tattoo or anything that would help in identifying the victim?"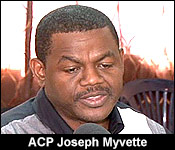 ACP Joseph Myvette, Head - NCIB
"No. Upon the investigation of the body, the skin was removed."

Woman Constable, Mother Of Three Killed In Accident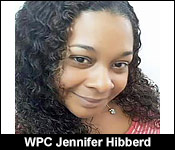 A female police officer was killed in a traffic accident on Friday night. It happened just outside Punta Gorda town where WPC Jennifer Hibberd was driving an SUV. Between miles 97 and 98 on the Southern Highway, in the village of Cattle Landing she collided head on into a Dodge Intrepid. Police found Hibberd on the road dead. The other driver, Liston Armstrong had also been thrown from his vehicle.
Hibberd, who was attached to the PG Police Station was the mother of three children.
Following the investigation, Armstrong was served a Notice of Intended Prosecution.



Motorbike Rider Is Killed In Ranchito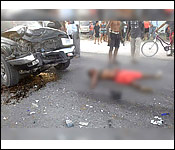 And form far south to far north, there was one other fatal road accident this weekend. On Saturday Margarito Matus was driving from Orange Walk to Corozal, and upon reaching Ranchito Village between miles 83 and 84 he collided head on with Edwardo Sanker, who was travelling in the opposite direction on a motorcycle. According to police reports, Sanker died upon impact. Matus was later served with a Notice of Intended Prosecution.




Hit And Run Victim Still Unknown
Police responded to another road traffic accident on Sunday, this time in Stann Creek. Police found an injured man, the victim of a hit and run, near the ITVET compound in Hope Creek. Police quickly took the man to the Southern Regional Hospital where he was pronounced dead on arrival. Police have yet to identify the victim.




Senate History?
And in one more bit of news tonight, history may have been made in the senate 10 minutes ago. The PACT Bill was voted down, 7 against, 6 in favor. We'll have more on this tomorrow.



Forget Me Not Festival
And after all that heavy news tonight, we leave you with some highlites of the weekend's pree school festival of the arts. Enjoy and join us back here tomorrow…

Home | Archives | Downloads/Podcasts | Advertise | Contact Us